Bringing a puppy into your life is a major milestone and even more so for first-time dog owners. My wife and I decided on adding a Goldendoodle puppy to our lives after we got married. The timing couldn't be better as well; with the pandemic starting and work-from-home extending into the foreseeable future, it was the perfect moment for us. The only problem was that we had no idea what to expect. We read a ton of books, talked to current dog owners, and mentally prepared ourselves for the arrival of our little fur-baby. Looking back, here are the 15 things I wish I had known sooner.
1. Finding a reputable breeder to buy from is much harder than you'd think!
We initially asked a few dog owners about their breeders and reached out to them. It took us over a week to hear back from them and they informed us that they had a year-long waitlist. I was confused; I was expecting to have a puppy right away! My wife and I spent over a month contacting breeders and eventually found a breeder with a reasonable wait time that we were pretty happy with. We used Instagram heavily to reach out to current dog owners for reviews on their breeders. Since we spent so much time, we compiled a list and created a public directory, and gathered reviews here: https://www.getmeadog.com. We hope this makes it easier to find a breeder in your area.
2. Your first two months are going to be especially hard. Be mentally prepared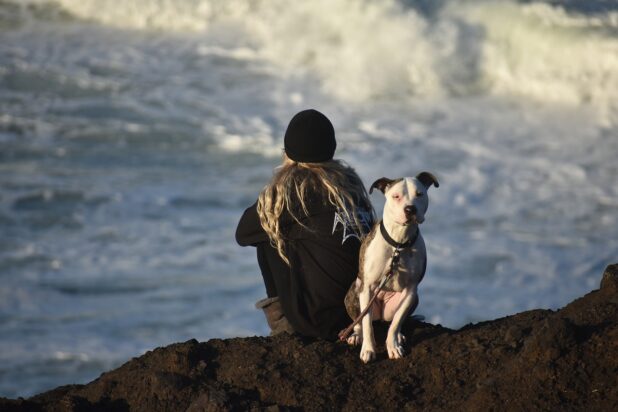 I took one week off from work to train my puppy and hoped we would be ready with the routine by the end of it. While one week is better than nothing, puppies, like human babies, take time to learn. With the puppy's constant need to pee every hour, juggling work and puppy life was hard. I really wonder how others did it while they were working!
3. Your puppy WILL chew furniture
Don't be a wishful thinker. Despite trying to keep everything away from her, she still managed to chew our furniture legs. We wish we had gotten the "Yuck!" spray to put on our furniture ahead of time.
4. Your puppy has emotions too and she will dislike some things
Our pup loves butt scratches but doesn't like to be pet on her head. She loves cuddling but hates it when we brush her. She tolerates baths but hates the water. Each puppy is going to have its own personality and we tried to embrace it as it came.
5. You'll need to constantly train her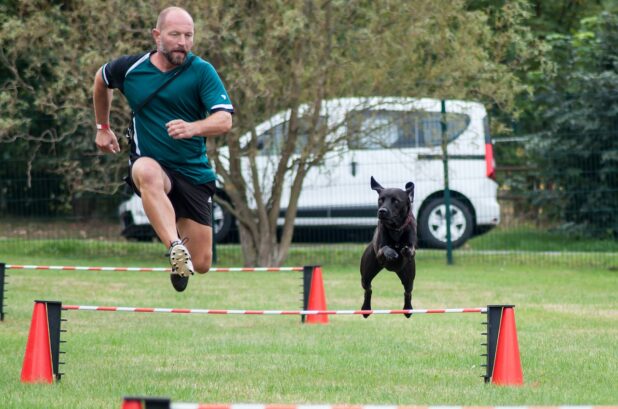 Learning should never stop. You'll initially need to have focused training sessions to nail the basics. But as she learns them, you'll constantly need to reinforce them whenever you get a chance. If you're at the corner of a sidewalk and waiting for the light to turn green, make your puppy sit and lie down (and then treat her for that!). Training should be constant.
6. You don't have to out-train her out of everything. It's ok if she is afraid of some things
Our puppy doesn't like large cardboard boxes. I think it's because I startled her once by accidentally dropping a large package next to her. Since then, she hates boxes. We now keep our Amazon boxes on our furniture (i.e. sofa/mattress) when we want to prevent her from getting on it. It seems to work like a charm!
7. Don't fall for those puppy eyes
Treating her for "looking cute" is harmful to training. If she gives you puppy eyes, make her do a trick before giving her the treat. We taught her random tricks like "hand-shake", "kiss", "spin" without trying too hard. It helps when your dog treats motivated. If threats don't work, use a toy or playtime as a reward.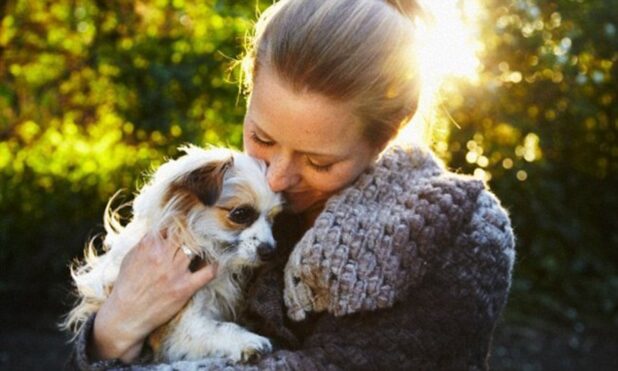 8. Don't set yourself up for failure
We all see perfectly behaved dogs that are walking leash-free beside the owner in the city. THAT'S A HIGH BAR. It takes A LOT of training and practice to get to that stage. And all dogs are different – yours might be better at some things than others. Don't think that your puppy can walk leash-free on the city sidewalks within a month. Leash-walking is a fairly advanced and non-intuitive skill for dogs. Even when she does it right once, it doesn't mean she's perfect. It takes months (sometimes years) to really hone a skill/trick.
9. Use your dog's natural instincts to her advantage
We noticed our dog loves running after things. We figured that instead of having to run after her to tire her out, we'd teach her "Fetch". She enjoys fetching so much that she pushes the ball into our hands to play fetch with her.
10. Make your life simpler and get Barkbox (or another subscription) for the first year. Re-evaluate once you hit year one
As first-time parents, we didn't know what she would play with. Barkbox simplified our lives. It took the guesswork out and we too learned what type of toys and treats our fur-baby loved.
11. Don't get a puppy as a surprise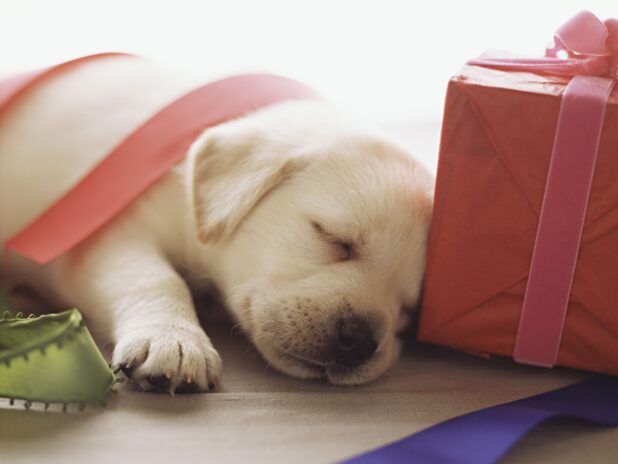 I know it's cute to get a puppy for a birthday/Christmas but a puppy is such a huge responsibility and not everyone is ready for it. If you are trying to evaluate if someone (or even yourself) is ready, ask a friend who has a dog to dog-sit. You can get a brief experience of what it is like to look after the dog and the responsibility that comes along with having a dog.
12. Traveling requires a lot of planning
Don't expect every place you loved to go to be travel friendly.
Whether it is a hiking trail, a flight, or even a park, you will start to be extra cautious about dog-friendly places. Understand that if you want to travel to a non-dog-friendly place, you will have to make accommodations for your dog such as daycare, leaving him/her with a friend or family, or Rover. Don't be disheartened – you can still plan for activities without your pet. That's not to say you can't have fun with a dog. It just means that trips will need a little extra planning. And what if you see dogs at places that aren't dog-friendly? Do yourself, your dog, and nature a favor – don't bring your dog there unless it's a service dog. These rules are meant for a reason.
13. You'll start looking forward to your mornings!
The most unexpected benefit is to have your dog greet you every morning. It warms my heart every time and it's such a positive way to start the day.
14. They are poop monsters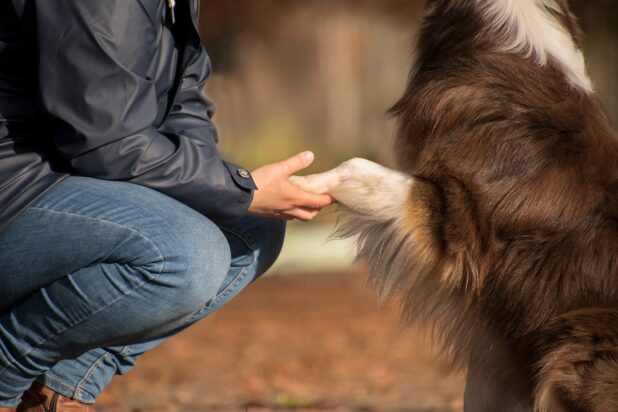 Especially on walks, your dog will defecate multiple times. It's normal. Find a way to pick up the poop that you're comfortable with.
15. They get bored with toys
The same toy that got them excited last month will not have the same response a month later. Try hiding the toy for a few months and bringing it out again later.
16. (BONUS) Lastly, DONT FORGET TO FEED THEM!!!
This is an easy one. I have made the unfortunate mistake of forgetting to feed my puppy. Deservingly, I got schooled by my wife. Don't worry – we were just an hour late for our dog's breakfast time. 🙂 Find a way that makes sure this doesn't happen (e.g. phone reminders, etc).
We hope you learned something and are a little more prepared for your little puppy!