Are you on the road to becoming a first-time puppy owner?
You're also on your way to becoming a happier person!
A study published by Cleveland Clinic found that simply being near a dog has the power to activate "positive neurotransmitters" in the brain. They even reduce stress by decreasing levels of cortisol hormones in the body.
Yet, what about the stress of raising a puppy?
While puppy raising has its ups and downs, you can drastically reduce stressful experiences by socializing your dog and giving them plenty of exercises.
learn more about getting a puppy, including tips on how to keep them happy and healthy.
The First Steps in Raising a Puppy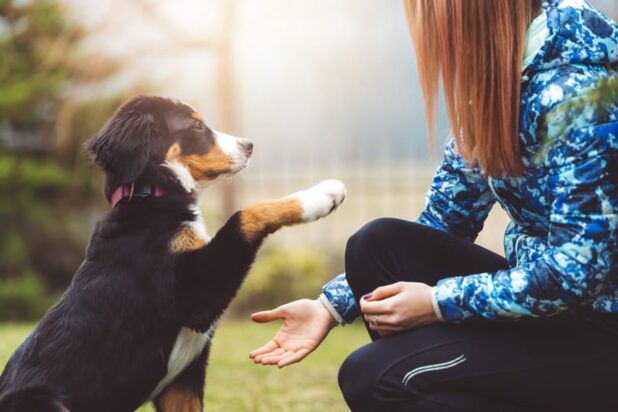 Do you want to start your puppy off on the right paw?
Don't wait to start training. You have a small opportunity to make a real impact while your dog is still young. Think of the puppy stage as your dog's formative years.
Start potty training your dog as soon as possible. There are different ways to approach this challenge.
For starters, take your puppy on plenty of walks.
They should receive at least one to three hours of exercise a day. This is enough time for them to go to the bathroom outdoors. Plus, they'll be tired enough indoors to not succumb to cabin fever.
If you want to prevent your dog from going to the bathroom indoors, you can try crate training. Puppy pads also prevent dogs from peeing on carpeting. However, you'll need to develop a system that trains your dog to signal when it's time to go to the bathroom.
Rewarding your puppy with a treat for successfully signaling to you that they need to go outside can establish a pattern of good behavior. You should also consider enrolling your dog in puppy school to learn even more training techniques, establishing a practice of success.
Keep plenty of puppy toys available. Chew toys are excellent for keeping energetic puppies occupied on rainy days when they're stuck indoors
Getting a Puppy? Promote Good Puppy Health With the Right Food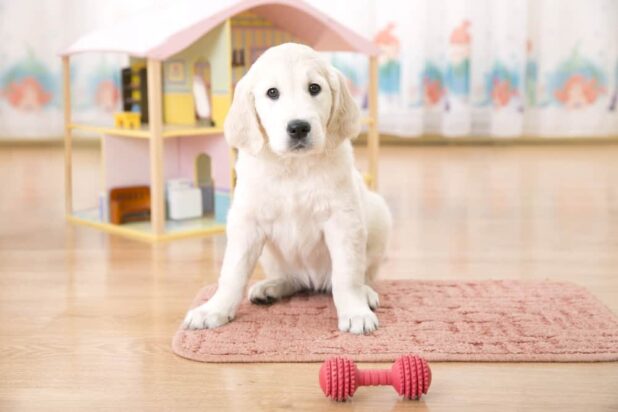 Getting your puppy started on the proper diet will help immensely. Talk to your vet about grain-free kibble that prevents food allergies. Your puppy may also be sensitive to certain proteins like chicken.
Investing in high-quality dog food also mitigates digestion issues. It helps to keep a food log to see which brands your dog responds to positively.
As soon as you get a puppy, find a vet you can trust. Your dog will need regular vaccinations. Plus, you'll need prescriptions for heartworm medicine and flea and tick control.
If your dog has allergies or other health conditions, you'll need a vet to prescribe medications as needed. You may want to look into pet insurance, as well, to save money on possible surgeries and other expensive procedures in the foreseeable future.
Ensure your dog is properly hydrated too! Puppies have a lot of energy. Remember to bring a travel water container to dog parks and puppy play dates.
Keep These Puppy Tips Handy
You can't wait to introduce a new furry friend to your home. Make sure the process goes smoothly before getting a puppy. Talk to a vet and review even more resources to set your puppy up for success.
Don't forget the blog is also here to help!