The construction industry in the 21st century is experiencing its boom, but at the same time, it is facing the coming economic crisis. In these situations, it is sometimes difficult to make the right decisions – especially if you are a smaller contractor who cannot compete with huge construction giants. However, there is work for both large and small companies, so sometimes we wonder what to do in those situations. Is it better to buy or rent the machinery we need for our business?
Construction Industry Can't Do Without The Use Of Machines
The term 'construction' includes various types of activities. Namely, it is an engineering branch that deals with civil engineering work, such as the construction of bridges, railways, roads, and other types of infrastructure. There are also construction works related to the construction and reconstruction of buildings above the ground surface. That refers primarily to the construction of residential and commercial buildings.
As we can conclude, it is a comprehensive type of activity that has been on the rise in recent years, and even in recent decades – considering that today, construction projects are being done more than ever. Consequently, the demand for construction companies is extremely high. Of course, all these jobs that such companies perform would not be possible without the use of mechanization, that is, machines that are a great help in the construction process.
Is It More Worthwhile To Buy Or Hire Machinery?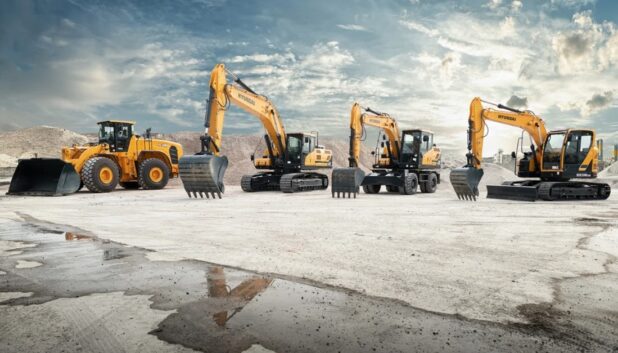 All of you who deal with the construction work need machines specialized for some type of construction work. These machines are rather expensive, especially if you want to buy new ones. Depending on your financial situation, as well as the very structure of the business you are engaged in – the decision whether you will buy a machine (new or used) or rent it will also depend. Nevertheless, we will try to highlight some advantages of hiring machinery rather than buying it.
1. Using The Most Modern Machines And Equipment
Today, the construction industry is under the great influence of technology. Therefore, you shouldn't be surprised that today, you can see the most modern machines and equipment on many construction sites. That is another advantage of renting – because these machines are way too expensive to allow you to keep up with technology all the time. For example, let's take machinery for working at heights. Various telehandlers or platforms are used very often in construction work.
However, there are so many different kinds of lifters, platforms, cranes, etc. Instead of buying such expensive machines, you can rent them and cpslift.com is an example of a company that offers various pieces of equipment for hire. So you can afford to rent the machinery you might need, including access platforms, compact loaders, and glass lifting machinery. We are talking about machines of the latest generation, which are very expensive both for purchase and for regular servicing and maintenance – and this is mandatory for safety reasons precisely. Therefore, renting such machines is a way better choice.
2. Financial Profitability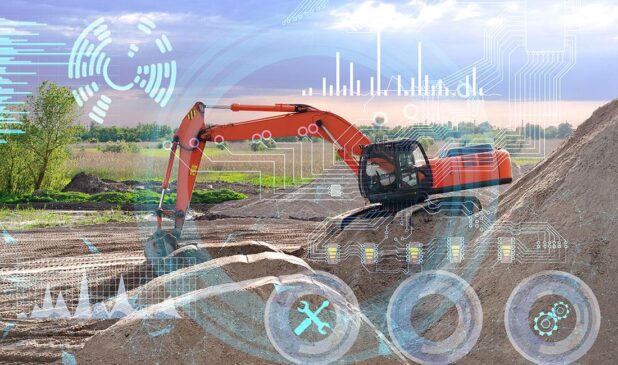 For every entrepreneur, the issue of finances is the most important one. That is also logical because construction machines cost a lot. Hiring machinery is a far more profitable option –  because you will eliminate the initial investment in machinery, which is an expensive issue. In addition, if your workload is such that you will not use heavy machinery often but only periodically on particular projects – then, renting machines is the only logical option.
Of course, when you are a contractor, you need to think about everything, including the flow of money in your company. In this respect, renting machinery indirectly helps you because it will indirectly facilitate the payment of any credit line you might need. On the contrary, buying new machines would probably "bury" you. So, it is clear that hiring machinery is an option that will bring you financial profitability rather than buying new or even used machines.
3. You Won't Have To Pay For Machine Maintenance
When you choose to rent the machines you need – you will save money not only for the purchase but also for maintenance. Namely, the companies that rent you machines are responsible for their proper maintenance. So, not only you don't have to invest money in expensive repairs – but you also don't have to think about other things like corrosion protection, painting, replacing hydraulics, and the like.
The maintenance of these machines also includes their proper storage. In this sense, you have a big saving because you don't have to have large spaces where you will store the machines when they are not in operation – but you also don't have to think about other equipment with the help of which you will lift them and move them to the storage space.
4. Savings In The Workforce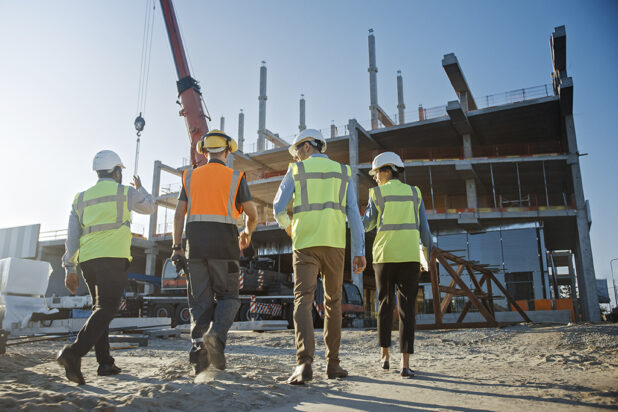 Numerous innovations and scientific discoveries have contributed to the production of such construction machines that can replace the physical work of hundreds of workers. In this way, they significantly save time – especially if you need to meet the deadlines for the completion of the planned work. At the same time, you can direct the members of your staff to some other work. So, for example, instead of an ordinary forklift, many engineers today use telehandlers or similar machines, which have additional features that make it easier to carry out the work.
So, for a job that once required five people – today, you need one or two workers. However, your initial point was to save on manpower with the help of machinery – but if you buy expensive machines – then there is no rational mathematics, so something like that will not be an economical solution for you.
5. Flexibility In Business
Many entrepreneurs will not have much work during the entire year. Some of them do their work seasonally, for example, during the summer. Therefore, it would be uneconomical to buy such expensive machines for a job that does not last long or is not continuous. Instead, renting a machine offers you a chance to approach your work more easily and flexibly.
You can make some sort of flexible rental agreement with the companies that hire these machines. That makes your situation much easier because you won't be tied to long-term contracts or any loans for purchasing machinery.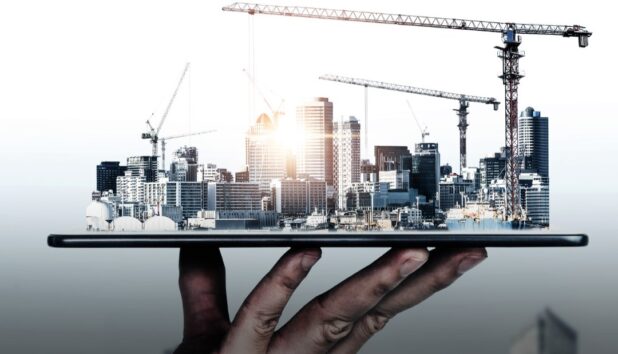 You Must Know Which Type of Machine Suits Your Job
When you need to decide which machine will complete the planned work in the best possible way – it would be desirable to know what the capabilities of these machines are. So, you need to know what you can get from them if you decide to rent them. Only after that, you can choose the company and, depending on the price, choose the best possible offer.
Also, it would be good if you find a company that has been operating for many years. That way, you will be sure that machines are reliable to preserve the safety and security of the people who operate them.