One of the world's most iconic companies, Ford has established itself on the market as one of the leaders in the motor industry and that is for a good reason.
Founded at the beginning of the 20th century, this company managed to overcome numerous financial crises and it stayed one of the oldest companies that are still popular, and widely spread across the globe.
Still, Ford has the biggest sales revenue in North America compared to other continents such as Europe or Asia. This phenomenon is the result of certain complications when it comes to the international monetary system and other difficulties that are a big challenge for this company. However, when it comes to innovations and sustainability, Ford holds a high, second position in the production and sales of electric vehicles in the US!
Although they are increasing the production of hybrid vehicles at a slightly slower pace compared to their competitors, they are the first company that have incorporated certain environment-friendly features such as green-friendly interiors or their Eco-Boost technology. Leading in both SUV and affordable battery-electric smaller vehicles,  Ford is constantly growing and selling tens of millions of cars every year.
As you may already know, Ford is the number 1 leader in SUV sales. This brand is standing on top of the world with its trucks that have amazing features, are convenient and beautifully designed but are also reliable and economical. Compared to their competitors such as Chevy or Toyota, Ford trucks are significantly better in numerous categories such as performance, safety, reliability or fuel consumption. The never-ending rivalry clearly shows all the benefits you get from owning a Ford truck both if you want to go off-roading or if you want to drive a safe and reliable car in your everyday life.
The world's best-selling vehicle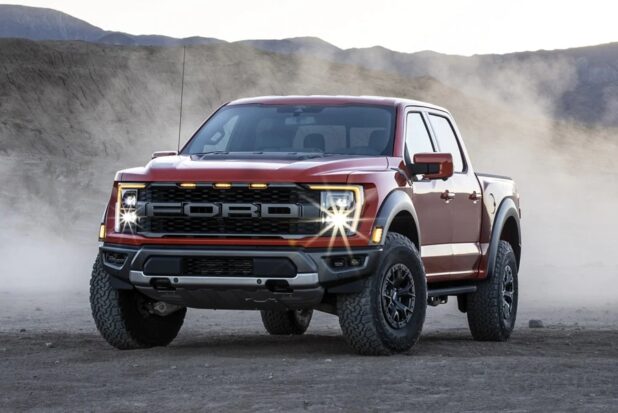 It doesn't come as a surprise that Ford pickups are the most sold vehicles in the world especially the Ford F-series. In 2023 Ford F-150 was the best-selling car in America! Although this vehicle hasn't had any upgrades for at least 5 or 6 years, it is still the number one in the industry, when it comes to trucks from other brands that are in the same price range and have somewhat similar features. There are several reasons behind this.
The first one is certainly the price — it's starting price is more than affordable, when you consider all the fantastic features you get for your money. With more than 5 engine options, you can choose how many horsepowers you need and of course, what kind of fuel economy you can afford. It's equipped for off-road adventures yet has amazing interior design details, which make this car into a luxury vehicle — at least for its drivers. It is also highly safe, with numerous controls and systems to allow you to monitor and control your truck with ease.
If you're a truck owner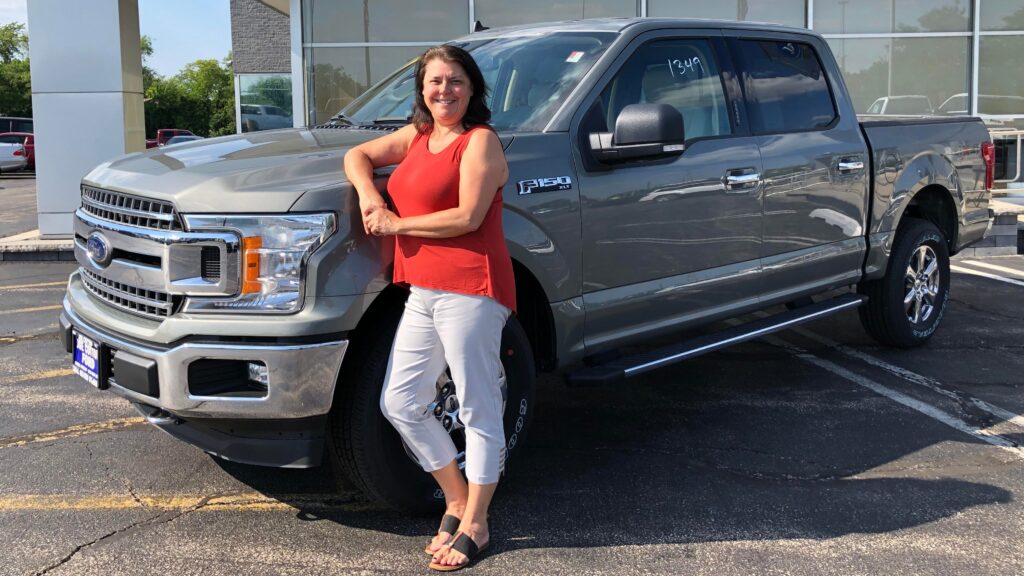 In case you are already a truck owner, and not a truck of any kind but the Ford truck, it means you're familiar with Ford's tradition, history, features and benefits. It also means that you own a reliable car and that you don't have to worry about anything. However, there is always a way to step up the game. According to jeepzine.com, you can do that by adding certain items to your car. Ford truck accessories can not only make your life easier, but they can significantly increase the value of your car in case you decide to resell it. But we doubt you will.
Here's a list of cool accessories to upgrade your car:
1. Remote Start Key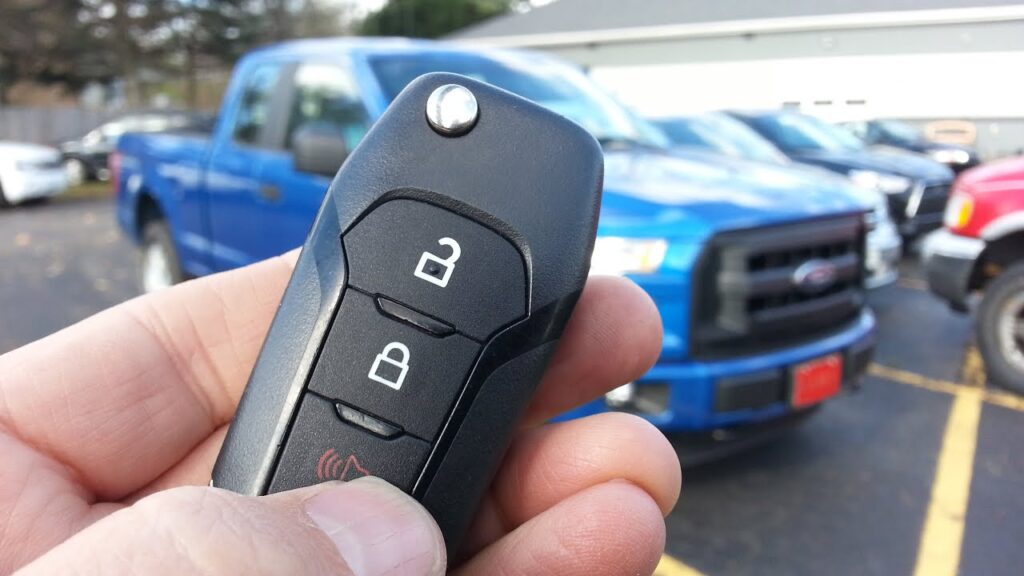 This is a very simple and affordable accessory for your truck. For less than $100 you can get a remote with two buttons and amazing long-range features. This key allows you to secure your car or start the engine from a distance of 300, 1000 or even 2,500 feet, as well as cool it down in the summer or warm it up during winter, so that your car is pre-ready when you get inside. This little tool will help you feel more comfortable and certainly more secure in your vehicle as it is very convenient to use.
2. Bed Accessories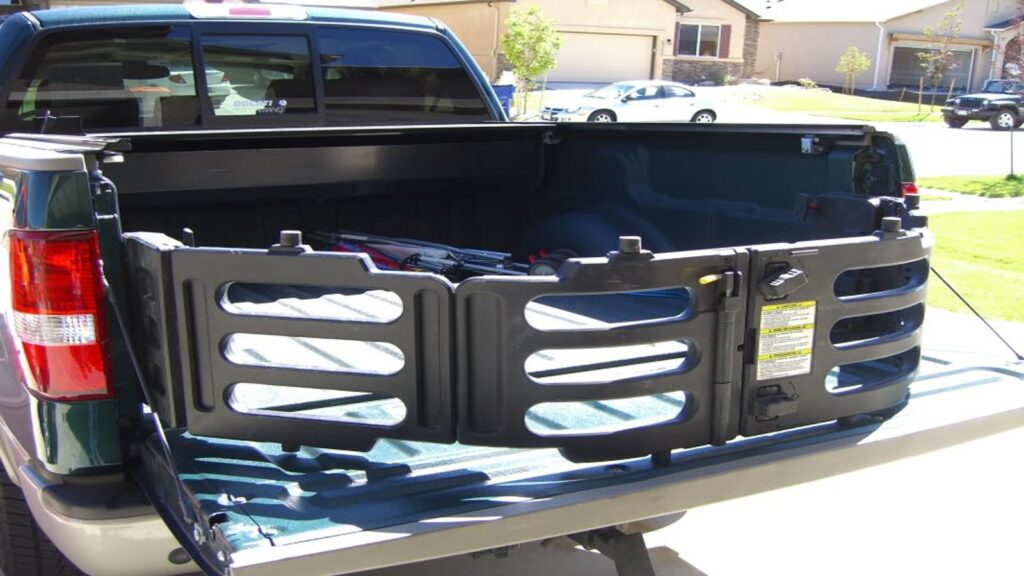 There are numerous products you can purchase to help you keep your gear secure, and your truck bed protected — along with the items in it.
This includes tonneau covers, which are being used to provide you with protection, security and versatility when it comes to the items you are transporting in your truck — your cargo. They come in various prices and materials, from vinyl to aluminium and can be folded or rolled away, which allows you to easily open, close, lock and unlock it. The best option is the one made of 3 parts, which gives you full access to the bed since it folds completely.
You can upgrade your truck bed by installing a set of bed lights inside. This is another small, simple and cheap accessory that could really make your life easier. When working in the dark, you will need that extra light to find all your things, especially if you have a tonneau cover. In case your truck already has lights that are built into the bed, depending on how bright these lights are, you can decide whether you need more lighting or not.
Bed trays and bedliners and bed mats are something every truck owner needs to have in order to protect their truck bed. They are usually made of ribbon or they can have a composite surface, they are easy to install and they help preserve your truck bed from damaging since it is resistant to chemicals and stains as well as mechanical damage. These ribbed floors are washable, and they reduce moisture between the bed and the tray. They are also great for your knees since they make the bed softer and work as a cushion.
3. Running Boards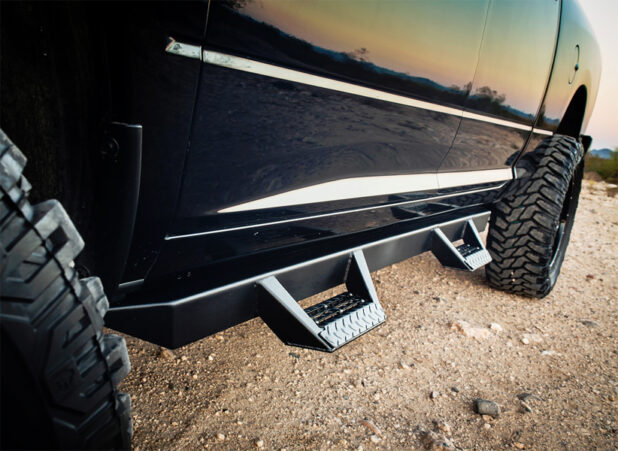 If your Ford truck doesn't already have them built-in, you should consider adding them. Trucks usually stand far away from the ground, especially the larger ones, so it can be challenging to get in the cab. Just make sure to choose the stronger ones that can be attached to the frame of your car.
4. Truck tailgate assists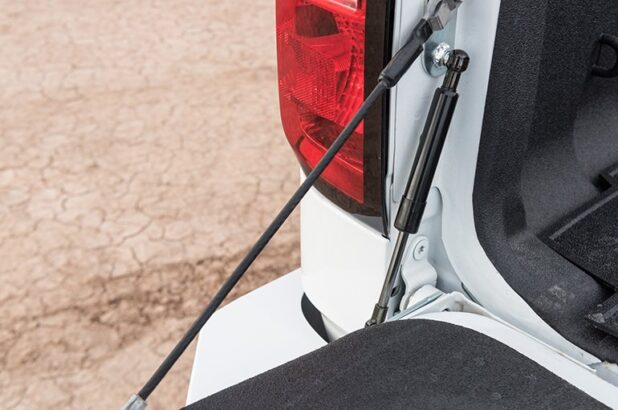 Tailgates are usually the most annoying part of a truck, since people oftentimes face certain difficulties when opening and closing them. The problem is that they drop freely and can easily be caught by cables. This is why you can easily solve this problem by purchasing a small assist or a hydraulic damper. An item like this will slow down the movement of your tailgate and prevent it from falling. Cool accessory, isn't it?