Are you in the market for a new set of wheels? Whether you're looking to upgrade your current vehicle or purchase your very first car, it's important to find a dealership that you can trust. After all, buying a car is a significant investment and you want to make sure that you're getting the best deal possible.
Perhaps you're planning to spring for a new or pre-owned vehicle. That means you're probably scoping out the market for a reliable and trustworthy auto dealership. Birmingham Mitsubishi is an automotive dealer offering quality vans, sedans, trucks, and SUVs at great prices. From its sales process to vehicle maintenance, the firm is committed to ensuring customers have a stress-free experience.
Talking of quality, what process should you follow to score a great car deal? Here is a quick guide to auto shopping by the dealer.
1. Research Vehicles
We get it! You're stoked about the prospect of sitting on your new ride and driving it home. But before you hit the dealership, do some research.
Read reviews, compare prices, check safety ratings, and find out the features the vehicle you have in mind offers. While at it, note the model's history and dealership expectations. These elements will come in handy when you negotiate with the dealer.
2. Pick Your Favorite and Schedule a Test Drive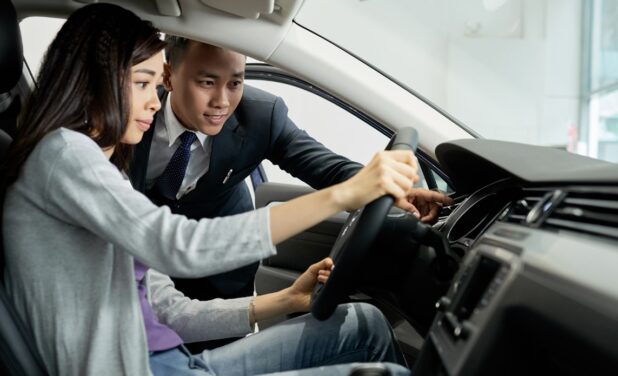 The seller should have a selection of vehicles in their inventory so you can pick a preferred model. After finding a car that tickles your fancy, book a test drive. In so doing, you'll get an up-close look at the car's condition and how well it runs. Better still, you'll experience firsthand how the car feels and all its features.
If you're eyeing a second-hand or pre-owned vehicle, ask for the vehicle's history report to ensure you don't buy a lemon. The report typically documents any accidents the vehicle might have gotten into.
If it was involved in a significant accident, it's advisable to steer clear of such a unit. Basically, it might have sustained structural damage that could cause more problems later. Similarly, you can do the following to inspect the car in question:
Check the body for damage, wear, corrosion, or fading paint.
Inspect the tires for wear, alignment, and tread depth.
Test all electrical systems – lights, blinkers, power locks, windows – you name it.
Check the air-conditioning system for issues.
Examine the interior components – stains, wear, and breakage can signify costly problems.
You may also rope in a knowledgeable friend or expert to help you inspect a pre-owned vehicle to ensure it's up to snuff. If everything checks out, you can proceed to the next stage.
Alternatively, get a certified pre-owned vehicle. Birmingham Mitsubishi offers these vehicles, which they inspect and certify before selling. This can save you the trouble of worrying about the car's condition or history.
3. Negotiate and Explore Financing
Ready to test your negotiation skills? Great. Use the homework you did before visiting the dealership as leverage when negotiating for a better deal. For instance, let them know you've found a better price elsewhere and see if they can match or beat it. You can then sign the paperwork and collect your vehicle if both parties agree.
But what if you can skip the negotiations? Birmingham Mitsubishi offers a wide range of vehicles at unbeatable prices. Their Best-Prices-First policy eliminates the hassle of negotiations as you get fair and upfront pricing.
If you need financing, examine the dealer's financing options – the terms, approval time, interest rates, and other aspects. That said, financing through a third party might offer better deals as they're not attached to the dealership's terms. Shop around and compare offers before settling for one.
The shopping process should also be transparent – without hidden fees or unexpected charges. Similarly, if a vehicle needs repairs, the dealer should disclose such details so you know what you're buying.
4. Consider After-sales Services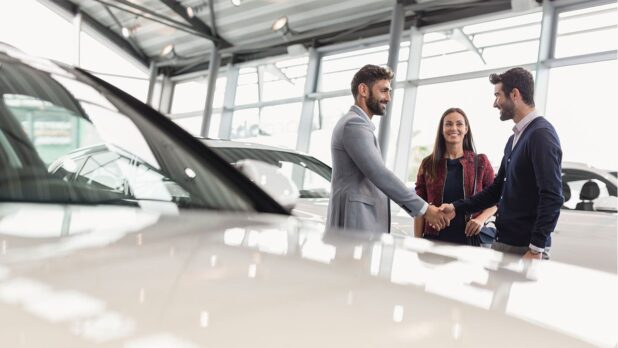 The car ownership experience shouldn't stop at signing the deal. The dealer should offer maintenance and repair services to keep your vehicle in immaculate shape. You can access such services, including discounts on tires, parts, and selected accessories.
Find out whether your preferred dealership offers quality warranties and services before signing on the dotted line – especially if you're buying a new ride. You might also want to know whether they offer roadside assistance.
The idea behind after-sales services is to make your auto-ownership experience painless. As such, the more services a dealer offers, the better your chances of getting an unbeatable deal.
5. Gauge the Customer Service
Are the dealer's employees helpful and welcoming? Do they listen to your queries and address them accordingly? Are their staff knowledgeable about cars? How genuine and friendly are they?
These questions can help you determine whether a dealership is customer-centric or not. Read reviews from other customers about a dealer. Chances are, you'll find valuable information about the dealership's customer service.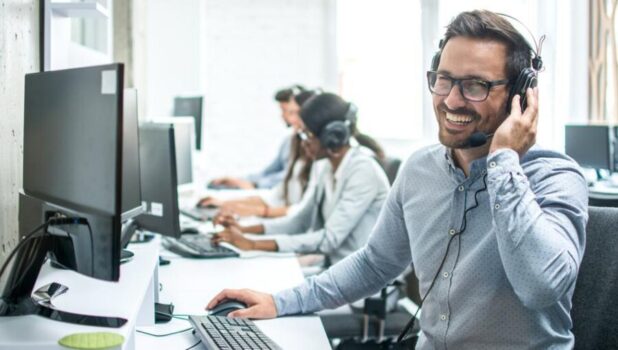 Common mistakes to avoid in the quality process of auto-shopping
Auto-shopping can be an exciting and overwhelming experience, especially if it's your first time buying a car. With so many options available, it's easy to get caught up in the moment and make mistakes that can cost you time and money.
Focusing too much on the monthly payment
Many people focus solely on the monthly payment when financing a car, but this can be a mistake. While a lower monthly payment may seem like a good deal, it could mean that you're paying more in interest or extending your loan term longer than necessary.
Overlooking hidden costs
When budgeting for a new car, many people forget about additional costs such as taxes, registration fees, insurance premiums, and maintenance expenses. Be sure to factor these into your budget before making a purchase.
Rushing into a decision
Don't feel pressured into making a quick decision when shopping for a car. Take your time to weigh all your options carefully and compare prices between different dealerships before making a final decision.
Shopping for a car should be a thrilling and stress-free experience. Birmingham Mitsubishi offers unrivaled deals and after-sale services, so you can look forward to a worthwhile investment. All the same, the processes we've discussed can help you pick and choose a dealer, including the vehicle you want.