As every season you refresh your wardrobe and style according to the weather and rearrange and clean in your home to fit the colour theme you need to also adjust your skincare. Your skincare routine needs changes. In order to keep your skin healthy and radiant, you must take into account not only your skin type but also the season, as environmental conditions directly affect the condition of your skin. Totality Skincare offers Scientis products.
Sun affects our skin gravely, and so do other environmental conditions. Do not let luck be a factor in your skincare routine.  So here's what you need to change in your treatment this season.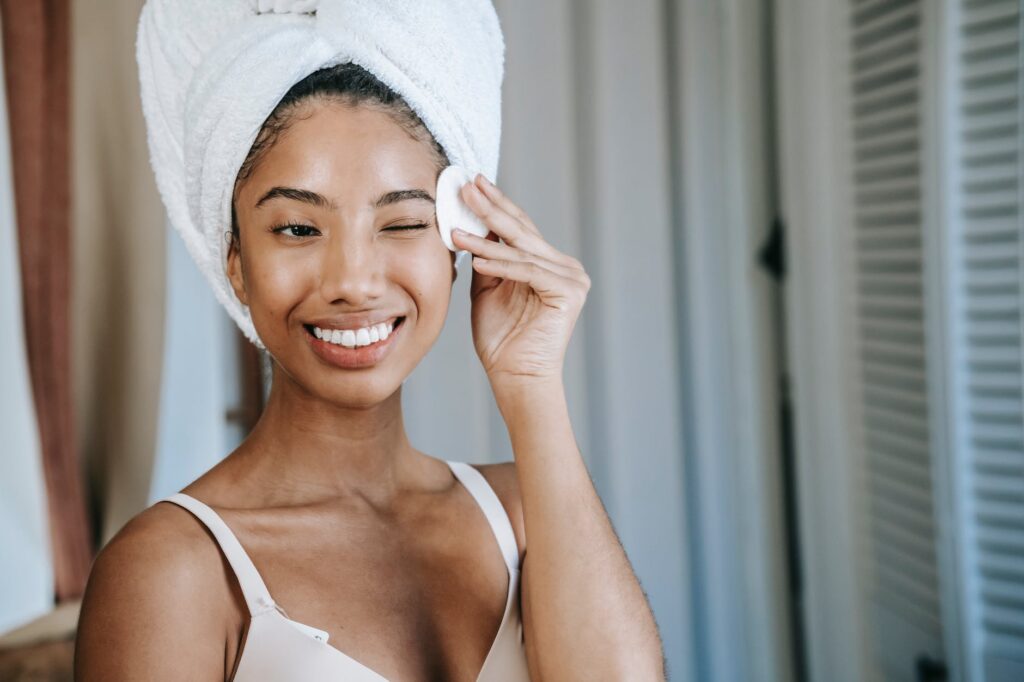 Arrange your cosmetics
Every spring you take off your lightest clothes and at the same time hide your winter clothes and heavy coats. Try to make a corresponding "combination" in your care and makeup products. Take all the products out of the bags and the storage places, throw away the expired ones and collect in one place what you are not going to use, to give to a friend.
Add an exfoliating product
During the winter months the skin tends to become drier and frequent exfoliation can dehydrate it further, leaving it irritated. However, in the spring the oiliness of the skin reappears and so you will need a mild exfoliating product, which will remove dead cells and give your skin a glow.
Do not forget your sunscreen
The sun is shining, and the birds are singing, so your sunscreen is even more necessary at this time. Choose a sunscreen with at least 30 protection indicators and be sure to apply it on your neck and décolleté.
Drink more water
Spring is the season of rebirth and in order to enhance the detoxification of your body you need more water. Aim for about 8 glasses of water a day to hydrate your body from the inside out and get glowing skin.
Add an eye cream
The skin around the eyes is incredibly thin, so using an eye cream will reduce puffiness and fine lines. At the same time, make sure you do not leave the house without your sunglasses, to avoid the formation of wrinkles.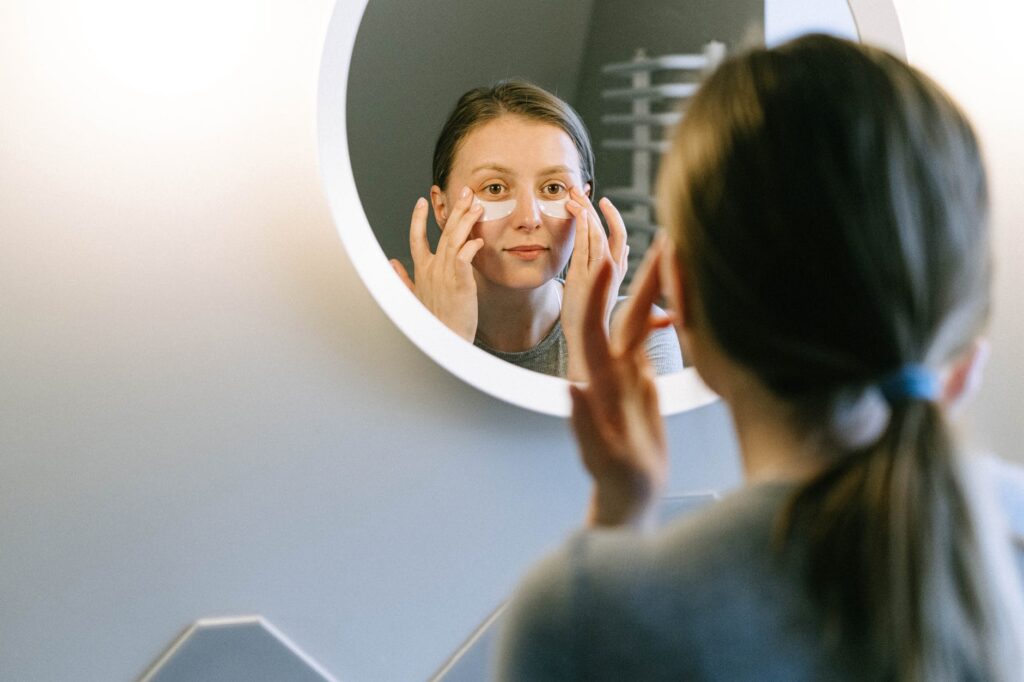 Change your moisturizer
The low temperatures and the winter air create in your skin greater needs for hydration. However, at this time it is good to choose a lighter moisturizing composition, which moisturizes your skin without "weighing" it down.
To help you take care of your skin we have added our favourite diy face masks!
Refreshing face mask with avocado and turmeric
Make yourself a mask for the face that acts during the night and restores lost vitality and radiance to your skin.
You will need:
1/4 teaspoon turmeric powder
1 teaspoon of yogurt or kefir
1 tablespoon avocado
Method of preparation: First smash the avocado with a fork or in a blender until it becomes a soft pulp. Then add the turmeric and yogurt and mix well until smooth. You don't need an expensive blender for it. There are a few affordable blenders at https://www.juicingnation.com/best-blender-under-100/.
How to apply: After rinsing your face well, apply the mixture with gentle circular motions and leave it on for 5 minutes. Finally, rinse with plenty of warm water.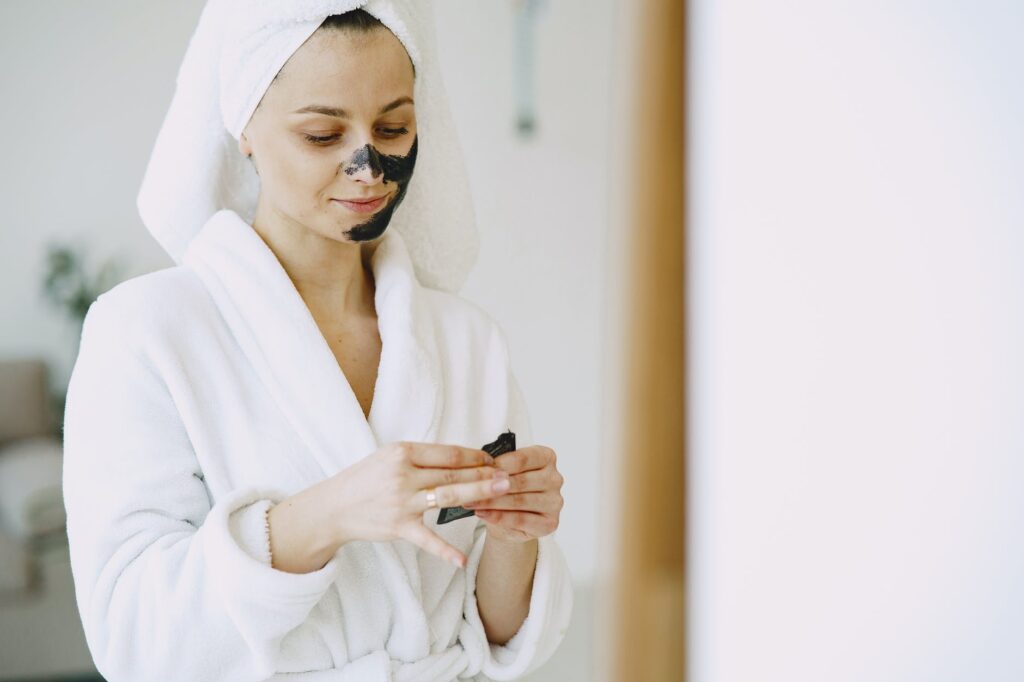 Homemade face mask for deep hydration with banana and yogurt
This handmade mask is especially beneficial for the skin. Honey softens and cleanses the face, while banana fights free radicals, thanks to its rich antioxidants. Yogurt, on the other hand, tightens the skin, making the pores appear smaller. Also, the combination of yogurt with banana offers deep hydration.
You will need:
1/2 ripe banana
1/2 cup whole yogurt
1 tablespoon of honey
Preparation: After mashing the banana, add the remaining ingredients and mix well until smooth.
How to apply: Apply the deep moisturizing mask on your face and leave it on for 10 minutes. Then rinse with plenty of warm water and then with cold water to close the pores of the skin.
Natural moisturizing face mask with honey and cinnamon for acne
If you are looking for a homemade mask recipe that treats acne and makes the action of the sebaceous glands smoother, then the combination of cinnamon and honey will give you the solution. This is one of the simple homemade face masks that acts against pimples, deeply cleansing the dust and air pollutants that accumulate on the skin.
The beneficial properties of this mask are due to its two components and specifically to the antibacterial properties of honey and cinnamon that stop the growth and spread of bacteria. The miraculous action of this mask, however, is not limited there. Honey also has moisturizing and emollient properties, so its application on the face makes it soft and firm, while deeply cleansing the skin. On the other hand, cinnamon has coarse grains and fibres, which help exfoliate the face.
Caution is advised in applying the mask with cinnamon and honey, because cinnamon is a spice to which many are allergic and should not use it. In case you do not know if you are allergic to this ingredient, it would be good to do a little test on your hand before applying it on the face.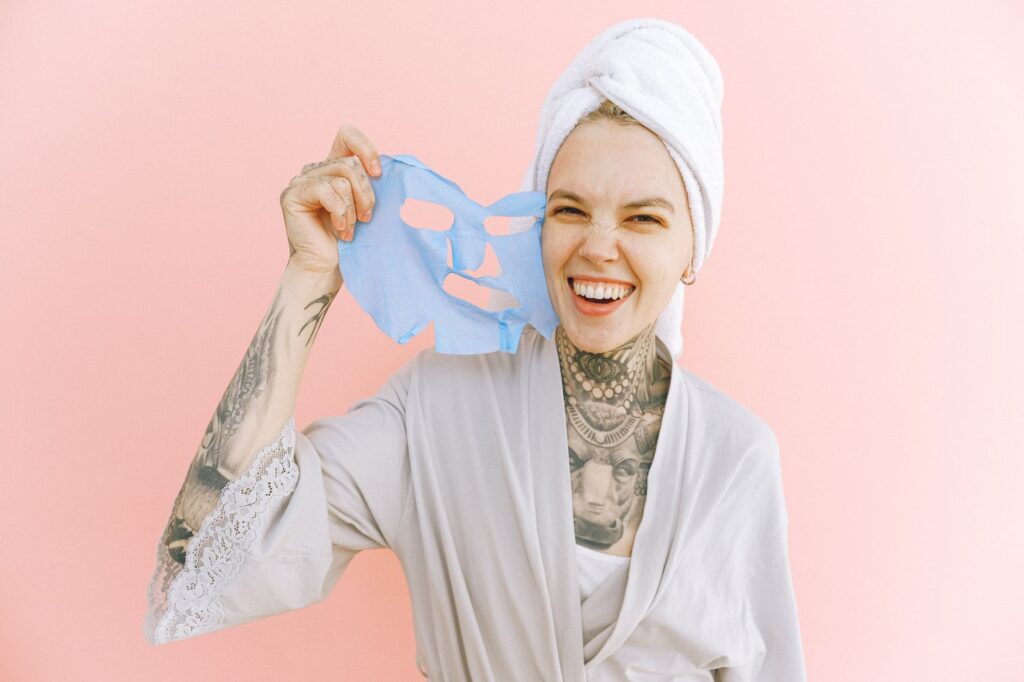 You will need:
1 tablespoon cinnamon
3 tablespoons honey
Method of preparation: Put the two ingredients in a bowl that goes in the microwave and mix them until they are homogenous. Then put the bowl in the microwave for 30 seconds until the honey has melted.
How to apply: Apply the mixture on the face with a brush and let it stand for 10 minutes. Then remove by rinsing with plenty of warm water.
For the readers that happen to be business owners or are thinking of starting one, you may want to have a look at seo consultancy and discover what search engine optimization can do for you.