We all strive for perfect skin. It's like having makeup without wearing any at all! Luckily, attaining it should be pretty straightforward, at least according to your new favorite influencer. You know the gist: drink more water, get quality sleep, eat more fruits and vegetables, and don't forget to include some exercise in-between.
However, sometimes these healthy habits aren't enough to get our skin to shine. For example, some things, such as stress or having a genetic skin condition, are entirely out of your control. At that point, your only solution is quality skincare products, the most popular currently being sulfur-based soap.
If you're debating whether to give it a try or not, we say go for it! In this short how-to-use guide, we'll take you through the best sulfur soap practices to keep your skin as flawless as ever!
So without any further ado, let's get to the bottom of it!
Before using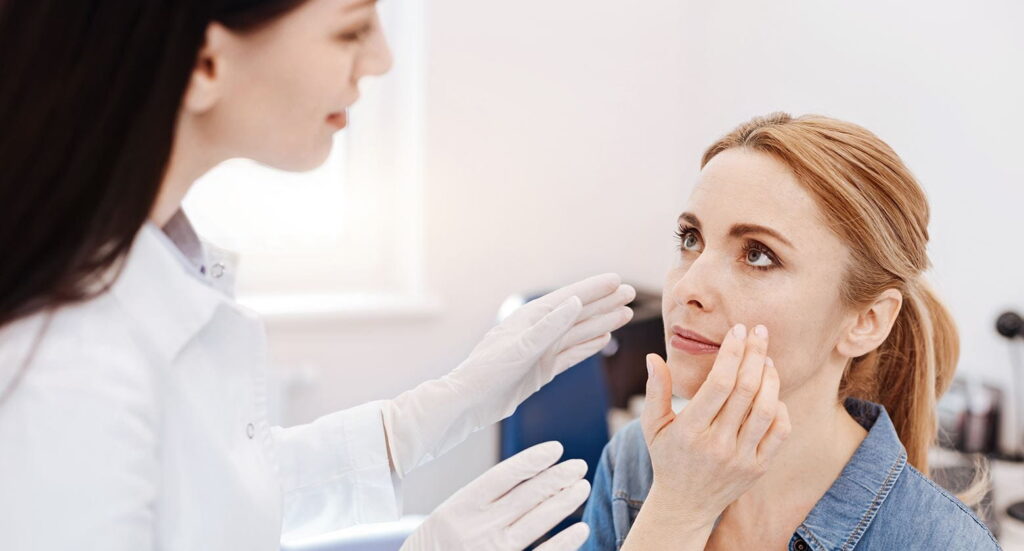 While sulfur is widely used to treat many different skin conditions and disorders, it's not a suitable solution for just everyone. We suggest you consult with your dermatologist to check whether it's the right fit for you. Make sure you're tested for allergies, and always read the labels carefully.
Now, sulfur-based skincare products are generally relatively mild, so you shouldn't worry too much. Getting some advice from a medical professional can put your mind at ease, and it's the quickest way to determine whether the product is for you or not.
Again, remember to read the label carefully and aim for high concentrations of sulfur above anything else. Some chemicals don't react well with each other, so be careful of products with less than 80% sulfur powder contained inside of them.
How sulfur products help your skin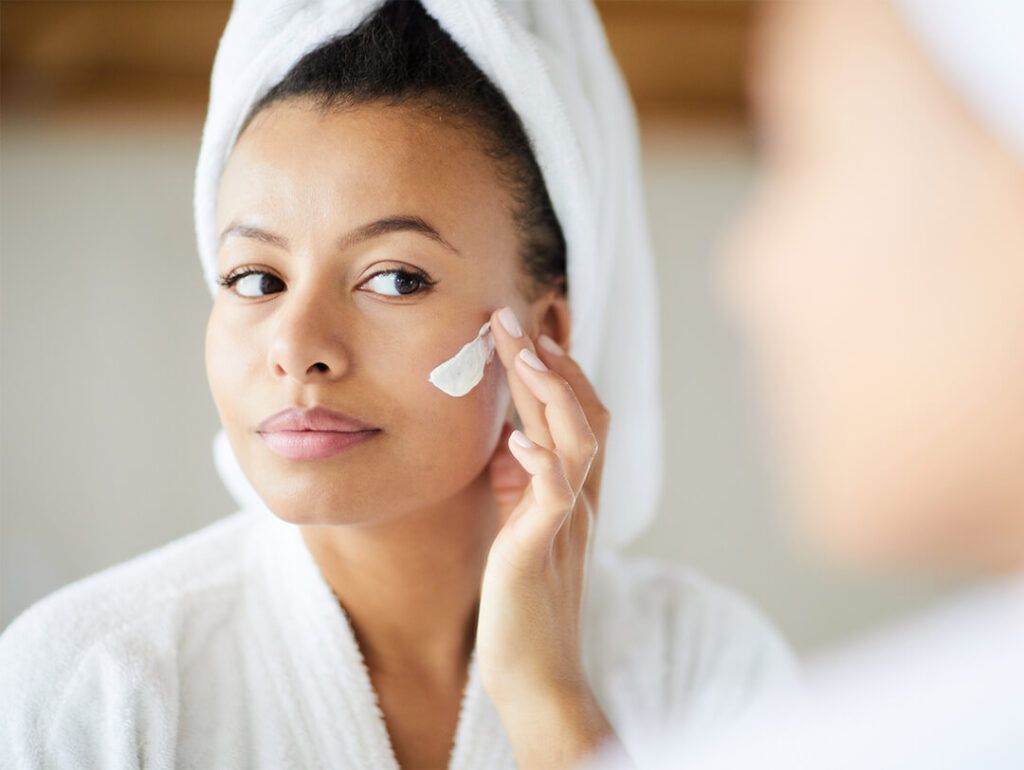 Sulfur is an excellent acne treatment for anyone with sensitive skin as it's much gentler than other similar alternatives such as benzoyl peroxide or salicylic acid. It helps clean your pores by drying out the dead skin cells and acne spots on your skin. Most people use sulfur soaps to wash their face regularly, but it can be used as an excellent body wash as well, primarily if you deal with oily skin.
Again, sulfur dries your skin out to deal with acne, so it's not recommended if you have dry skin. Still, if your skin is combined (oily in specific parts and dry in others), you may benefit from sulfur soap, as long as you remember to hydrate and nurture your skin after use.
Can I use it every day?
Yes, sulfur soaps can be used every day to help with acne and all types of skin inflammation. Still, we don't recommend washing your face more than three times a day using these soaps. While sulfur is generally quite gentle on the skin, too much of anything can be harmful, so make sure you dose it correctly.
Again, everyone's different, so your skin may react a bit differently than you expect. Make sure to get into it as slowly as you can, and increase the frequency as you go. Observe how your skin reacts, and plan your skincare routine accordingly.
So, all in all, sulfur-based soaps aren't aggressive nor harmful when used on a daily basis, but if you struggle with dryness it's better to limit your use to once every other day at most.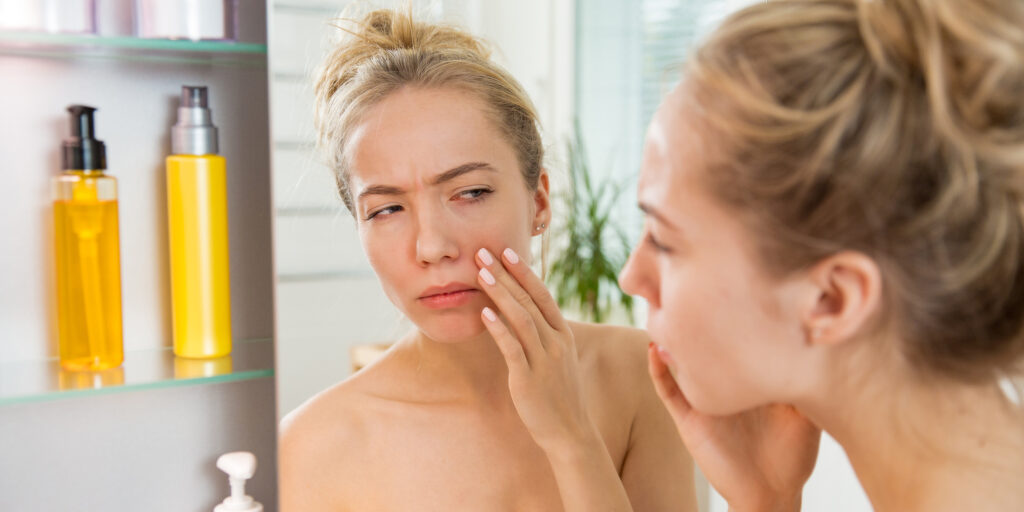 Choosing the right brand is of the utmost importance.
Not all sulfur soaps are built the same. You won't find a "pure" sulfur soap anywhere, but you can find something close to that if you want to avoid other chemicals. Otherwise, make sure to check the label before buying, as some added chemicals can be damaging to your skin if taken in extensive amounts.
We suggest going for handmade products such as those found at www.caribbeansoaps.com because, unlike their manufactured alternatives, they're made of natural ingredients.
Overall, before you choose a brand, make sure you've done your research. Read up on every online review you can find, and don't hesitate to try and compare different products while you're at it. Always check the label, and aim for hand-made products if you can help it.
Different types of acne vs sulfur-based skincare products
As we've mentioned before, sulfur is quite mild and gentle on the skin, so it's not as effective against severe skin conditions such as nodules and cysts. These should only be treated by a doctor instead.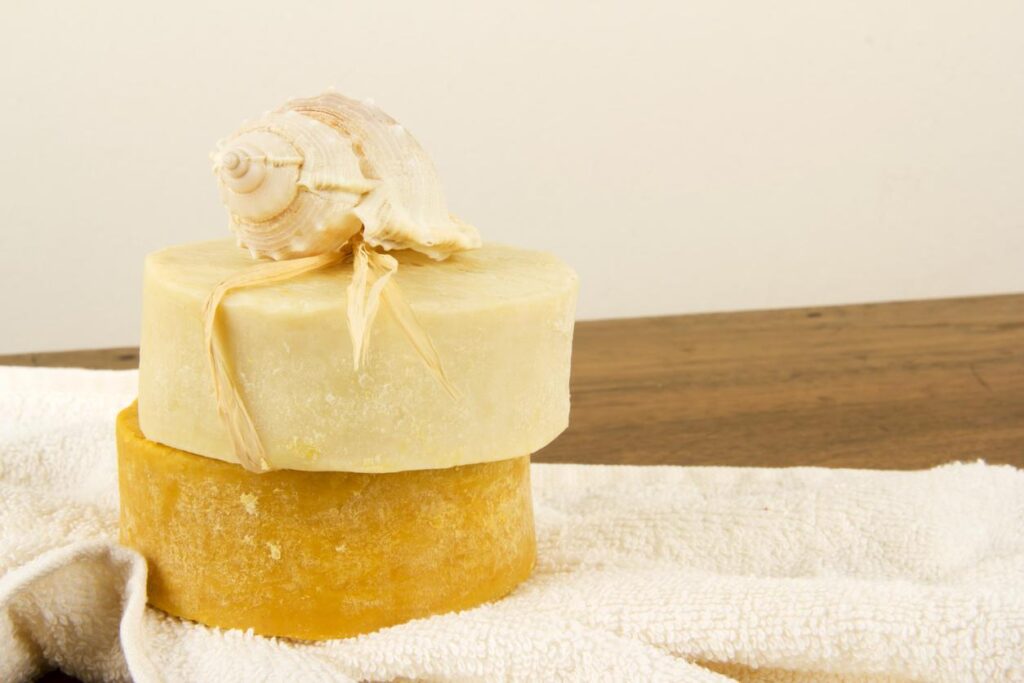 Still, when it comes to regular acne, blackheads and whiteheads, sulfur soaps should be your new best friend. Again, they're super gentle on the skin, but still highly effective against these types of imperfections. You'll need to apply it regularly to see any real changes, though. As with any other natural skincare ingredient, sulfur requires time to start taking effect.
Lastly, if you're struggling with acne scars, don't worry! Sulfur won't make them worse. It can actually help you get rid of them! While it's not strong enough to altogether remove them on its own, it can still be an excellent home remedy when combined with your other prescriptions.
Risks and unwanted side effects – are there any?
The only thing you should be cautious about when dealing with sulfur-based beauty products is the specific smell some of them have that can be pretty unpleasant. Most of these products, and especially when it comes to soaps, won't have this issue at all, but it's still worth checking out. We recommend buying your soaps locally or at least reading some user reviews before you make your purchase.
The bottom line
Handmade sulfur soaps can be a great way to reduce acne and give your skin the boost it so desperately needs. Using it every day is perfectly fine as long as you pay attention to what your skin "tells" you. If you notice your skin feels dry or irritated afterwards, make sure to reduce the frequency of use. Similarly, ensure you've chosen the best possible brand by researching different reviews and user ratings online. It's the most efficient way to achieve the results you need, and it requires little to no effort on your part.