Games like Counter-Strike: Global Offensive have always been popular. However, as it is entering its ninth year of being on the market, some are debating whether its popularity will finally go down. If you take a look at the numbers, they say otherwise, because in February last year the game hit another record in active players. More than 900.000 players were online. It's important to mention that the previous record was 50.000 players.
Non-believers of course blame it on the free time people had, due to the pandemic, which might be true. However, there are other reasons for its rising popularity. In fact, its popularity will continue to rise in 2023, and here are some points that prove it.
1. Ability to sell skins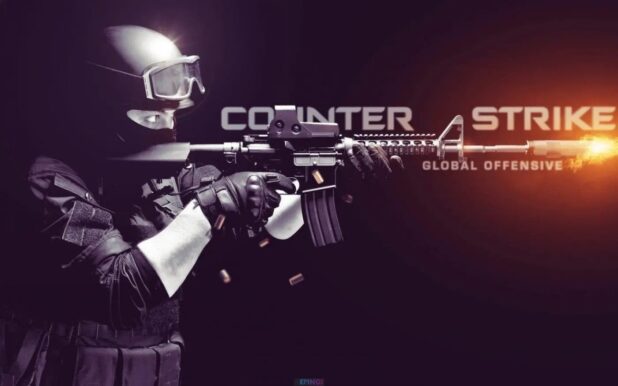 One thing player gets bored with is the monotony of the same skins, in this case of weapons. Ability to change them, earn or buy new ones, keeps a player motivated to progress further in the game. For this reason, developers of CSGO have introduced different skins in the game, a couple of years back.
Since then, various missions for winning new skins and addons for the weapons have been added, gift boxes, and so on. Moreover, registered players are able to design their own skins using a downloadable program. What they liked the most is the ability to sell their design on platforms like cs.money and earn some side money.
Although this commercial activity drew all kinds of scammers, no doubt this influenced its rise in popularity. Developers have worked their way up when it comes to the quality of services and introduced protective measures to minimize scamming.
2. Ability to reconfigure the game based on your needs
As was mentioned earlier it's one of the most popular multiplayer games in the history of the industry and has been part of the e-sports competition for a while. One would think that after all this time players would get tired of it, however despite numerous competitions, the game still manages to maintain its popularity, and the ratings given by the teams continue to grow from year to year.
To win, players have the ability to practice their skills in test matches and spend a lot of free time exercising. They often resort to changing the configuration of the game, changing its parameters, and adjusting the game to their taste. This option is not only available for them, but for regular players who don't compete as well.
There are special console commands that allow you to manipulate the game according to your needs. With their help, you can improve the FPS, adjust the range, adjust the internal parameters of the game to your liking, as well as perform many other equally useful actions. In case there's a particular skill you want to improve in, it gives you a chance to perfect it.
3. Free2play mode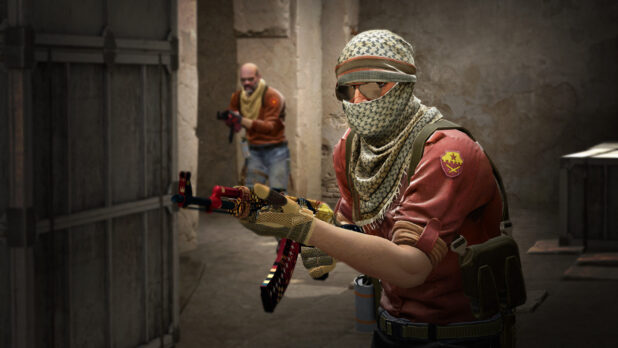 And here you might say it's not a reason for the rise in popularity. The news of something becoming free for everyone to enjoy should influence the rise in numbers because logically more are able to play. However, many long-time players have said otherwise. They actually didn't like the fact in went to free2play mode. At least this was what news all over the internet reporting. That the gamers community has had quite a negative reaction. Even the reviews went negative in a single day.
All this actually happened but was soon forgotten and the game hit the earlier mentioned record. Common sense says that when a game is free for everyone to play, the gamers' base will rise to influence the popularity too.
4. Control over violent players
As a result of the game is available for a wider audience, as the financial boundary went down, a lot of violent players showed up to spoil the joy of playing to others. If you're a player, you must have experienced violent behavior by some players. For this reason, developers have chosen to set some ground rules for behavior.
The game is now able to recognize violent behavior without the need for someone reporting it. The auto-mute option is a punishment for anyone violating the rules of behavior. One more factor that protects the players and adds to popularity.
5. E-sports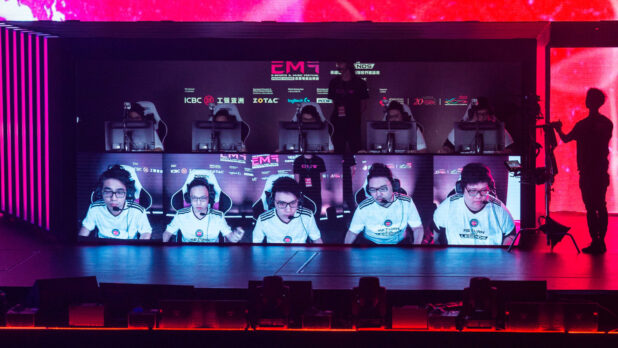 Everyone knows that CSGO was one of the pioneer games in organizing competitions. What you will read on the internet is that origin of e-sports goes back to the early seventies, but the reality is that the stability of internet connection was the primary trigger for it becoming so popular. As well as the games.
Who would have thought that people who sit and click would be called sportsmen? Well, we are in this era. The pandemic has shut down or limited some of the biggest sports events, which made e-sports even more popular. CSGO is now available for everyone and what better thing to do than assemble a team of your closest friends and start competing.
6. Celebrities playing
With so many new changes introduced in the game and the amount of free time people have, whatever the reason might be, the popularity is obviously rising. One fact that proves it is celebrities like Neymar have been spotted playing.
If it's a choice of a professional sportsman, then the game must have some quality.
7. Social factors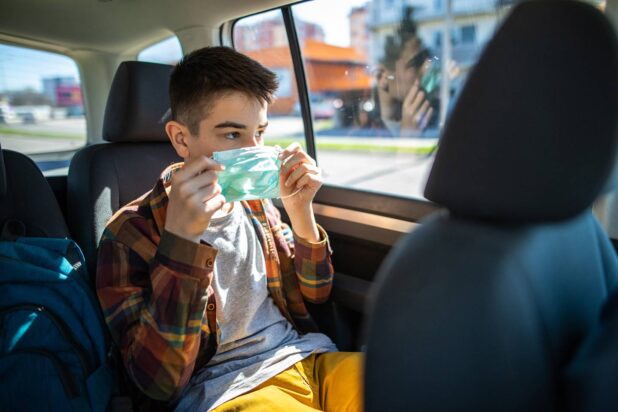 We've mentioned the influence of this pandemic on people's lives, a couple of times in the text. The biggest influence it had was on people's social life. With distancing measures, bars, and restaurants closing all over the world, people had to find alternatives for socializing and entertainment. Sitting alone at home and having internet access made playing online games the primary choice.
Nobody knows when all this is going to end. The news is reporting another lockdown wave coming in September, which will definitely result in the rise of people entering esports competitions. What other game they would choose, then CSGO.
In the end, we have no reason to doubt that developers will only keep up with the excitement factor, by refreshing the gameplay.
Read Also:
How Online Gaming Platforms Represent Great Business Models to Follow