One of the top challenges of working as a real estate agent is generating leads. Many agents rely on their current network and past clients to bring in potential buyers or sellers. However, it's hard to continuously seek out new leads. Marketing yourself takes time away from your existing clients and limits how many people you can work with at a time.
Fortunately, there are options for Realtors who need to find new clients but aren't sure how. Lead generation websites pair agents with qualified leads. They find customers who are relevant to your sales niche and expertise, which means you work with the clients you want. In exchange, agents typically pay a fee based on each lead they get through the service. Learn more about the lead generation platforms available. Here are ten places where your future clients can find you.
1. UpNest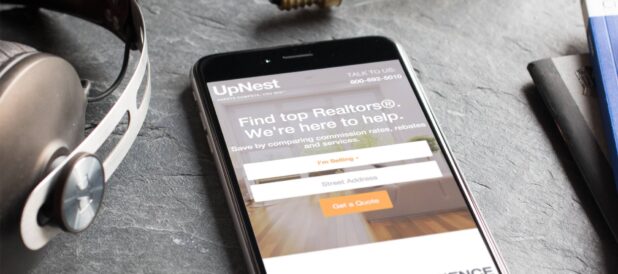 UpNest is a referral network that pairs buyers and sellers with qualified agents. This website helps customers save money while allowing real estate agents to grow their client base. Realtors who qualify for UpNest's Partner Network need three to five years of active experience and a strong online presence. If the UpNest team reviews your profile and admits you to the network, you can quickly receive leads on local buyers or sellers in your area.
UpNest is one of the fastest-growing agent referral websites. There are more than 30,000 agents growing their leads through this brand. There is an agent-facing app that you can use to track your total commissions achieved by using these services.
The referral fee for UpNest is 30 percent of sellers' agents and 15 percent for buyers' agents. Buyers' agents are encouraged to pass the savings on to their clients in order to win over their business.
2. Realtor.com
Realtor.com has a service for agents called ReadyConnect Concierge. Through this service, agents will receive referrals based on lead submission forms by customers. Agents can snooze their lead alerts when they don't have the time to take on more customers or they can adjust their lead settings to attract more clients when they want to grow their business.
Through this process, agents will be alerted when there is a new referral available. The first agent to claim the referral wins.
One of the drawbacks of this service is that Realtor.com determines its referral fees on an individual basis and does not disclose what the buyer's agent or seller's agent needs to pay when a lead turns into a customer.
3. HomeLight
If you aren't sure whether a Realtor referral engine is right for you, consider HomeLight. It's easy to create a profile for this site in less than 15 minutes. This can help you get a feel for the process to better understand what marketing your brand online entails.
After you create a profile, the HomeLight algorithm will start pairing you with potential leads. HomeLight verifies the leads ahead of time so you know they are serious. Once you start getting lead offers, it's off to work. Respond quickly and offer quality customer service to the buyers and sellers that you work with. If you drive good results, then HomeLight will continue to give you more clients because you are a high-quality Realtor to recommend.
There are no upfront costs to sign up for HomeLight. However, agents will pay a 25 percent referral fee once you close the deal. One of the challenges of working with this service is that you might not get as many leads as you want when you first start out. Agents also have to keep working to stay in good standing and get fresh leads.
4. Effective Agents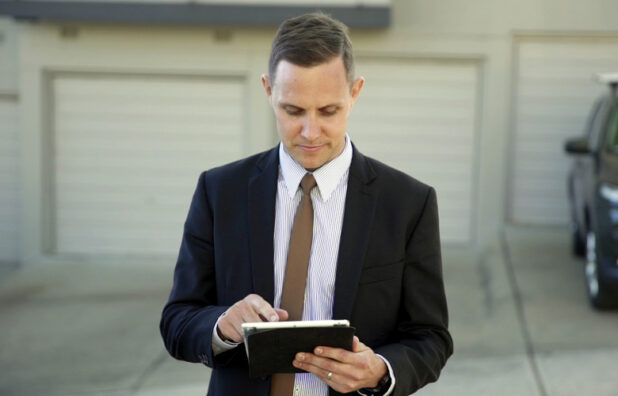 Effective Agents uses technology to pair qualified leads with Realtors. This website prefers quality over quantity, which is why there is a strict vetting process for the agents who are interested in signing up. Many Realtors are personally invited to gain leads through this system and the site only works with the top three percent of agents based on overall transactions in the past 12 months.
Once you are admitted to this lead generation website, it's up to your real estate abilities to gain more clients. The more you start engaging with customers and closing deals on their homes, the more the Effective Agents algorithm will recommend your profile to qualified leads. This means that more customers will call you to achieve their real estate goals.
There are no monthly fees or startup costs, only a commission fee. However, this is another company that does not disclose its fee requirements publicly, which can turn off some agents from signing up.
5. Zillow Premier Agent
Zillow is one of the most popular places to find homes, but it is also a useful resource for connecting with agents. With Zillow Premier Agent, you can promote your services as one of the top agents in the area. Your profile will be recommended to specific clients that have certain search criteria in mind. This is useful if you are carving a niche out for yourself – like an agent who knows a specific neighborhood or who exclusively sells condos.
Zillow has an app specifically for agents who need to manage their leads. Plus, your clients can share their top houses with you so you can set up showings and help buyers get into the properties they want.
This service is primarily phone-based. The initial connection comes via a phone call and agents can then call their potential leads. However, after the initial connection, you and your client can choose your primary method of communication to work together effectively.
6. Market Leader
Market Leader is a pay-per-lead program that matches up Realtors with serious home shoppers. This website verifies leads to avoid wasting your time on tire kickers, only connecting you with buyers who are prepared to buy. All transactions are handled through Market Leader, which can prevent some paperwork headaches when you work on closing deals.
There are no upfront fees or monthly charges, but agents will have to pay commissions for each transaction they close through this website. The good news is that there are no long-term contracts and no cancellation fees if you decide it's not worth your time after all.
7. Realtor2Homes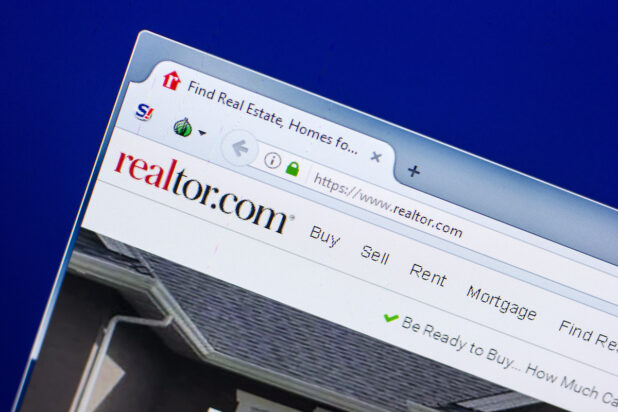 Realtor2Homes is an affordable way for Realtors to get more leads at a reasonable cost. You can request a quote from the company, which is based in Australia. However, this service will target leads who have their own home to sell and are looking for Realtors to assist them with buying a new house instead of leads who want to rent or buy a home without selling their primary residence. What you get with Realtor2Homes.
The website doesn't provide much information on the types of leads that they work with or how effective they are at connecting agents with customers. There are no reviews for this Australian-based service so it is hard to tell whether they are reputable or not. No matter what, if looking overseas isn't your cup of tea check out one of these other lead generation services below.
8. Realtor.com Agent Pro
This service is unique because it works with a variety of real estate websites, not just Realtor.com. Agents who sign up for this program will have the opportunity to generate leads from a number of different places – including Zillow, Trulia, and other local sites – so they won't be limited in where they find new customers as long as those customers are looking to buy or sell properties across multiple platforms.
The main downside is that you can expect to pay between $300-$500 per month depending on your marketing preferences and how much data you need to receive from potential clients. You also have the option of paying a one-time fee
Agents can set advertising budgets based on what they can afford. If you have the largest budget for zip codes in your area, then you will have the highest visibility. This means you may want to look at lesser-targeted neighborhoods so you will have less competition with your advertising bids.
This data shows how effective each zip code is with the agent's given budget. Since you can see where to target your advertising dollars, you will achieve the best return on investment.
9. RealtyBaron's Referral Program
This website has a unique referral program that pays agents for referrals that actually result in transactions instead of just leads. The amount of money you earn per lead depends on which service plan you sign up to use, but agents who work with this company don't have anything to lose by trying it out because there are no contracts or cancellation fees.
The only downside is that RealtyBaron doesn't specialize in connecting agents with specific types of leads, so you'll need to look elsewhere if you are trying to target a specific type of homebuyer.
Hiring Agents will have access to all ways to generate leads through this company, including website advertising, direct mail marketing, SMS texting, and email campaigns. There's no need for agents to sign up with multiple lead generation companies if they want to complete their sales funnel because RealtyBaron has it all in one place.
10. RealtyMogul's Leads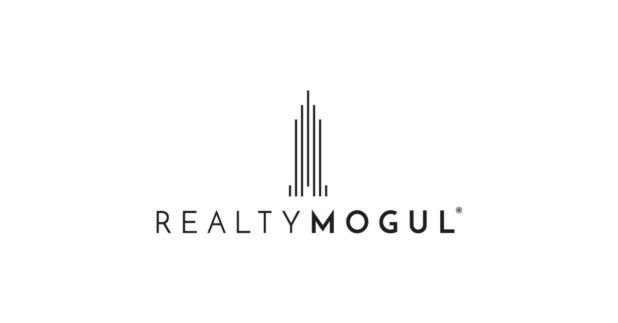 This real estate company is well-known for providing high-quality customer service for customers who are looking to sell or buy homes. Their Lead Generation Program offers the same level of expertise when it comes to converting those people into customers too, making RealtyMog an ideal partner for real estate agents.
Even though RealtyMogul's program is affordable, agents will need to sign up for a minimum of six months in order to get the best prices. Even though this may seem like a long time, it is worth signing up for this service or you could end up paying more per lead if you try to cancel your subscription early because there are no refunds.
The quality of leads generated through RealtyMog is high-quality too because they are specifically targeted towards real estate transactions instead of other services that bombard your inbox with messages about everything from insurance quotes to mortgages. You can also expect timely updates so you can be sure that you always have current information on potential sales whenever necessary.
Use These Referral Platforms to Grow Your Client Base
Evaluate the various referral engines listed here to see which ones work best with your professional goals. You want to use a service that sends you a steady stream of leads and doesn't pull too much from your commission. While you may agree to pay a higher fee in order to get more clients, you still need to turn a profit.
Some agents use referral engines throughout their careers. Others use them when they need to grow their network. Choose what business model benefits you and evaluate the use of these engines every few months. There's no reason to stick with a website that doesn't help you when you could be getting leads from one of its competitors.