In a day and age where customers have the ability to choose from such a wide variety of products and services, brands must go the extra mile to really stand out from everyone around them. If not, their company will be mentally discarded by the prospective client as non-essential and unworthy. So, just what makes the difference between a stale, lukewarm business and a vibrant, attractive one? The answer lies in how businesses are modeled.
In fact, the most exciting gaming platforms of today's world shine in a saturated market. They employ specific techniques that turn potential customers into devoted users. Brands like these are great examples of businesses to follow when looking for useful techniques and creative inspiration. Let's take a look at how they do it.
Value propositions and influencers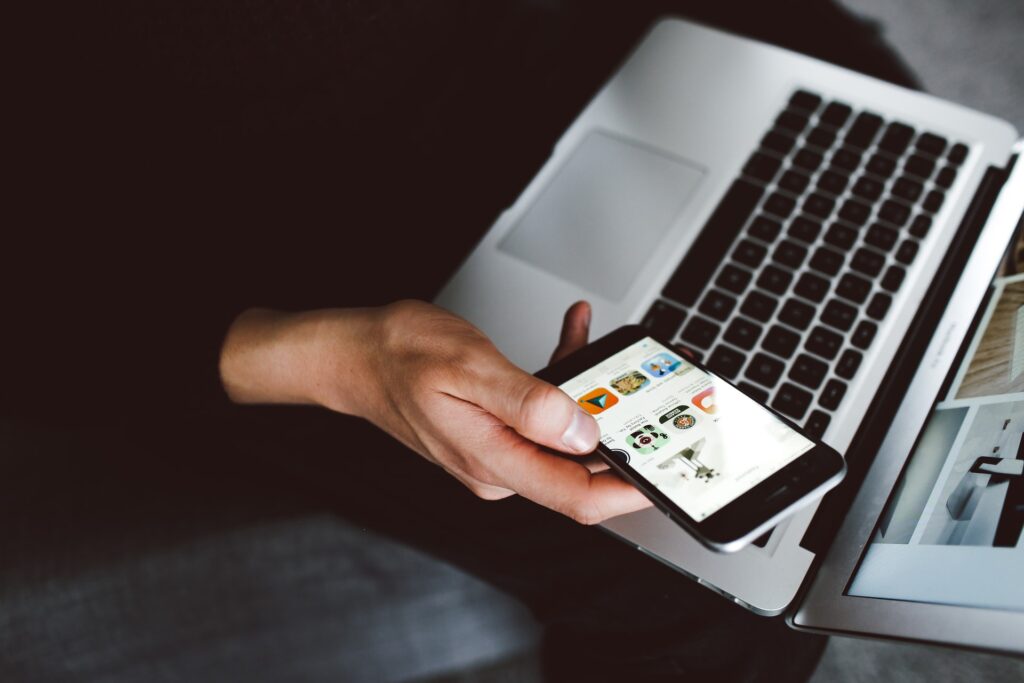 One of the key features of any successful business model is something called value propositions. Essentially the term's definition lies in its name: propositions that convince people to invest time in a product or service by allowing them to understand its holistic value. Before we look at how this is done well in the online gaming sphere, let's look at an example from Uber, a company whose services are used by many people worldwide.
Uber's value proposition lies in its ability to send a straightforward message that, by using the app, people will be offered a convenient ride with "uber" ease and zero complications. Its simple message communicates a service directly to the potential customer and delivers exactly what is described.
Online gaming platforms do this in a similar way, often using descriptive landing pages that convey a wide variety of options. Video game giant Electronic Arts pride itself on offering many options for PC games, encouraging users to "get more from your game" on their landing page, which displays each experience clearly.
India's home of online poker, PokerStars India welcomes users with MS Dhoni to jump in and play thrilling strategy games from the comfort of their own homes. The fact that the request to "download, register, and play" is led by such an influential athletic star makes the offer extremely appropriate for the specific target audience. Both platforms represent how brands can be communicated to unlock direct interest from potential customers.
Content Marketing is at the forefront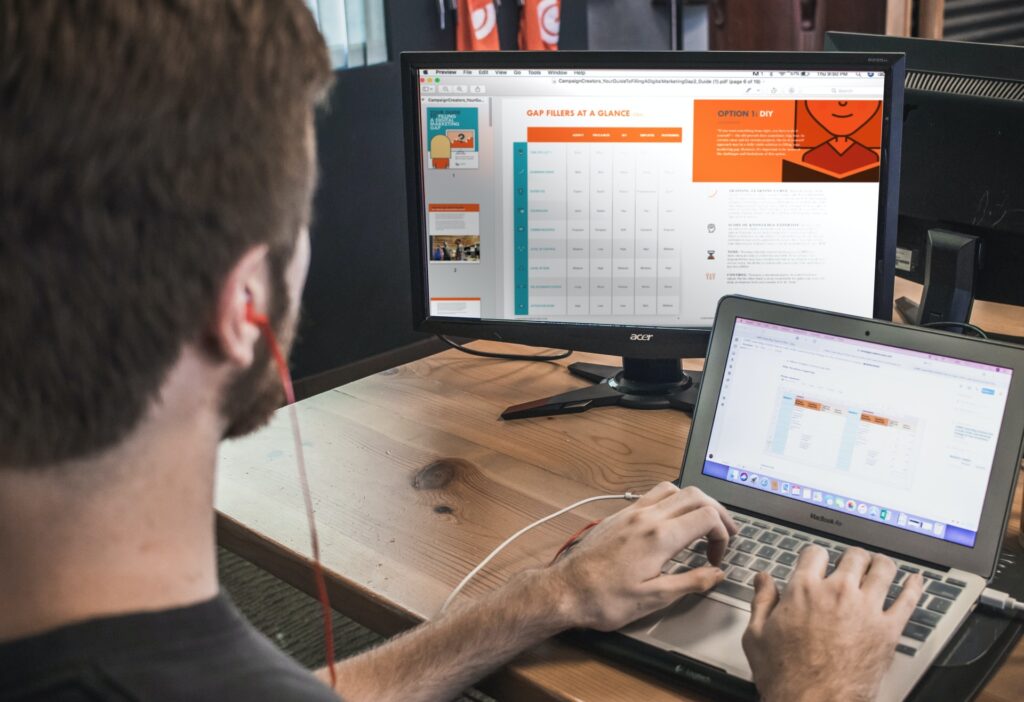 If a business wishes to go above and beyond to deliver an exceptional user experience, it must find a way to employ an effective content marketing strategy. At its core, content marketing is an approach that generates customer movement through the creation and release of relevant, interesting, and valuable content that is appropriate to the business.
Each of the brands above does a great job in this respect, publishing news and feature articles which excite and entertain potential customers as well as devoted users. Captivating content also drives visibility, another top priority for many businesses. The more accessible your page is, the more conversation will be had revolving it, boosting google rankings and membership.
Twitch, America's number one live streaming service for gamers, also does a great job when it comes to retaining customers through content marketing. Their website contains an appealing blog section where users can explore articles related to the company itself, esports, engineering, developers, science, events, and more. These posts are not only significant to the brand but are also fascinating and relevant in the context of today's world and gaming environment.
People may visit Twitch for their excellent streaming services, but they will stay to read expertly written articles on important topics. This is just one of the genius effects of an excellent content marketing strategy on display. However, the best part is, you don't have to be a professional level writer to create great content. Obviously, knowledge on the topic you will discuss is very important, but there are learnable skills that can give you the tools and techniques to create compelling content for your business.
Free-to-Play options give consumers a "trial" experience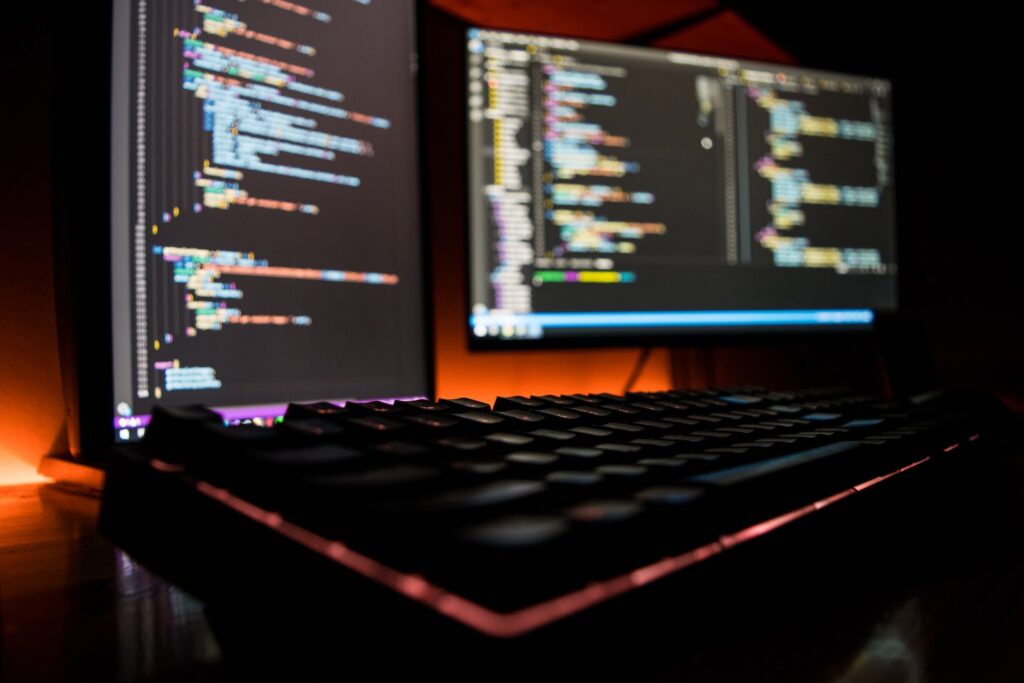 While an excellent product is the best marketing tool your business could possibly possess, another great strategy that many companies use to increase market value and gain customers is the option for free experiences or trial runs.
The most popular content platforms of today's world, such as Netflix, Amazon Prime, Hulu, and more, each have their own version of trial experiences for potential customers. You can opt to begin your membership for one month free, with the company's hope that you will stay on as a member long after the trial period comes to a close, or simply forget to cancel the free membership. This is an extremely effective strategy that has proven itself very successful over the years, increasing customer retention each and every month.
In the same way, the best in gaming platforms often provide discounts, deals, promotions, or free experiences to make online play exciting and easy-going. By providing straightforward offers, the customer knows exactly what he or she is signing up for and may be more willing to jump in without having to pay upfront first.
Caption: Brainstorming in business is essential to growth and expansion
They are flexible, adapting to the times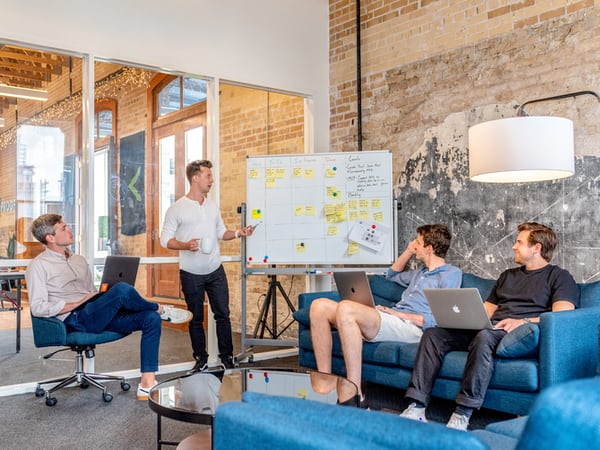 The final way in which gaming platforms set great examples of business models to follow is that they are consistently demonstrating their flexibility and adapting to the current times and world environment.
For example, safe gaming is currently a trending topic in the world of online gaming. Top brands have reinforced its importance with content related to positive play as well as gaming inclusivity.
Companies that are not afraid to address topics relevant to their customers will retain users for longer than those who don't. Successful business models factor in space for change, and adaptive team members can work out how to effectively incorporate new ideas in the context of what matters. When a company fails to grow with the times, customers undoubtedly notice, so always keep with the times and be willing to change.