If you live in a small place and have friends and family coming over frequently, buying a sectional couch for your home is a smart choice. Sectionals are popular when it comes to multi-functionality over conventional couches. They give your guests extra seating, and in case any of them wishes to stay over for the night, they can serve as a sleeping area.
1. Placing your sectional couch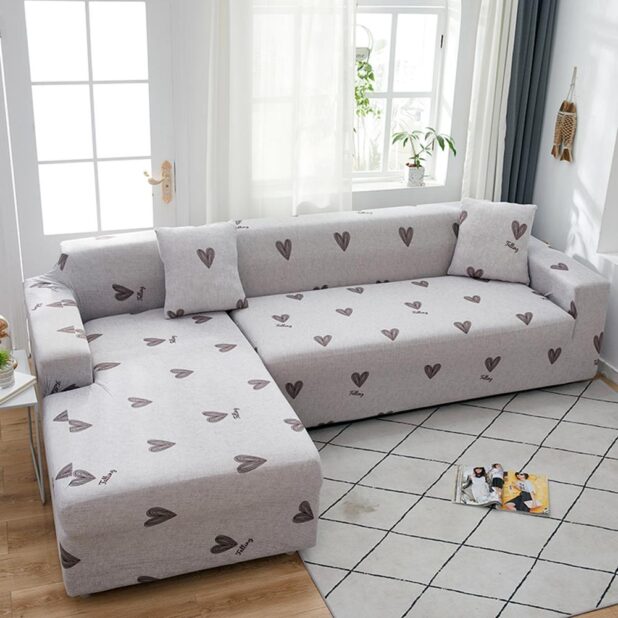 The sectional sofa is the largest piece of furniture in your living room, so it is the first thing that needs to be placed correctly in the room when it comes to placement. Most of the time, you can walk into a room and instinctively know where the soda should be placed. However, some homeowners might not be so lucky.
This is where they need to figure out where the sectional sofa should be placed naturally to not look awkward in the room.
2. Watch out for the traffic patterns
Sofas are generally large, so when you place them in the room, they will have a big impact on its traffic flow. In addition, you and your guests should never awkwardly step around the pieces of furniture and other objects in your room. In short, there should be no hazards for tripping.
You must ensure some feet of space between the sofa and the coffee table and again between the chairs and the sofa. You should keep a clear path for people to walk from one end of your room to the other without problems at all.
Most homeowners tend to push their sofas up against the wall. Of course, in some rooms, this might be needed due to space restrictions. However, if you have sufficient room, ensure some space between your sofa and the wall. It is amazing for the décor when you keep a little space between the sofa and the wall. It looks great, and at the same time, it is simple for you to keep the room clean as well.
3. Consider the right balance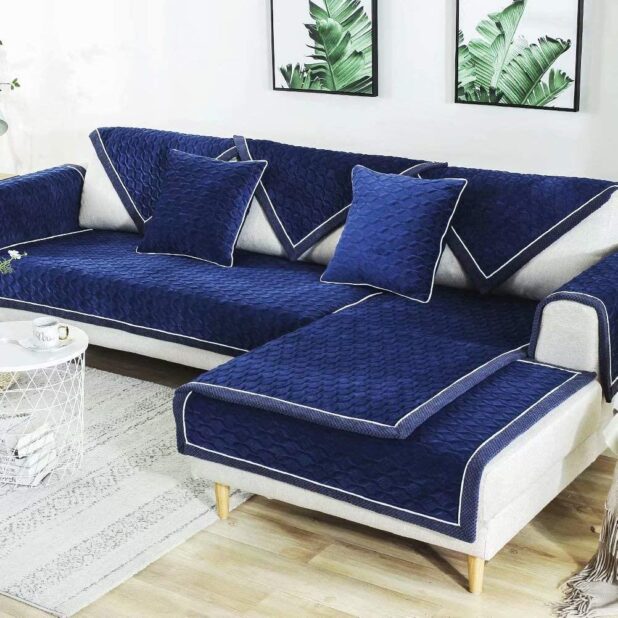 When you are arranging furniture in the room, you need to focus on balance. For example, if you place too many heavy pieces of furniture in the room on one side, space will look unbalanced. Sofas are generally large in size and scale, and they take a lot of visual space.
Therefore, they need equal weight to be placed across them to balance out the room. This is the reason why you often find two chairs directly placed in front of the sofa. The chairs balance the weight of the couch or sofa in the room.
4. Take care of your sectional couch
Sectional couches are a piece of furniture which you cannot replace frequently. Hence, once you have purchased it, you have to stick with it till it wears out. Sectional couch covers have thereby gained popularity for the last fifteen years. The growing number of couches is a leading reason behind this phenomenon. It is because people get tired of seeing the same couch over and over again. Apart from aesthetics, there are other benefits associated with these covers. They are a practical purchase that changes the overall appeal of your living room.
5. Homeowners must be aware of these points related to sectional couch covers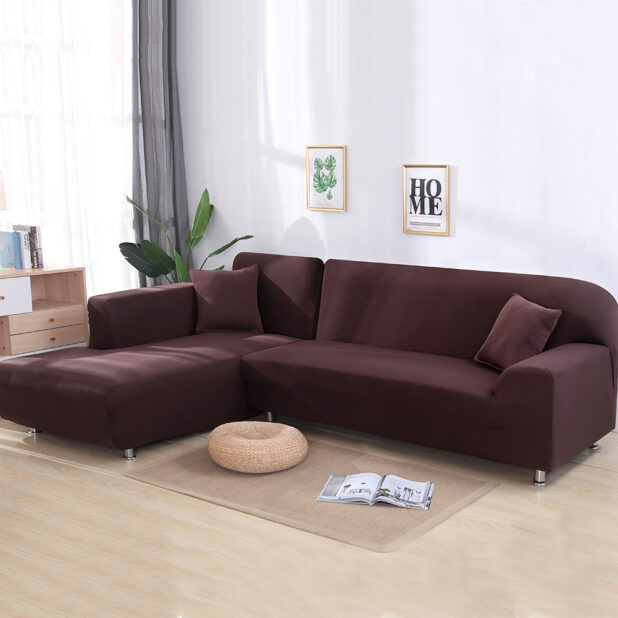 First and foremost, when you have a sofa at home, its proper covering becomes crucial. It is because you can prevent it from dust and other elements. Hence, the overall appeal remains the same for a long time. But, on the other hand, when you are opting for sectional sofa covers, the following points become crucial:
Colours, styles, and textures: If you already possess a sofa, you have to take care of it so that you ensure its preservation. These days sectional slipcovers are available in limitless styles, color schemes, personal tastes, and home aesthetics. It only makes the living room appealing and aesthetic. When you go for these covers, it adds pattern, design, and color to the surrounding. When you intend to buy these covers, try to match these styles with the couch. Ensure that the surface completely blends with the background. These covers are available in bold patterns and designs. Hence, you can choose the one which suits the environment. Sectional covers are available in different sizes.  You can learn more about sectional covers here.
Practicality of the cover: You must go for these covers because they are more than a decorative piece. It not only adds a purpose to the living room but is also durable. If you go for expensive options, it will give you a better investment return. Furthermore, you may create an exciting space by way of using these covers. Hence, you can transform the characterless and dull living room into a fresh and fun place to stay. By replacing covers, you may cut down the boredom and add a practical and versatile look to the area.
Pet and children friendly: The material of these sectional slipcovers has become famous for their durability and sturdiness. Every residence has unpredictable pets and playful kids. When you go for high-quality material, it will remain the same over time. Moreover, it also keeps the couch protected from stains, spills, and potential accidents. Hence, go for those materials which are stain-resistant, water-resistant, and pet-proof. There are different options available in the market from which you can choose. You cannot go wrong over here.
The material durability: You require strong covers if you are concerned about regular wear and tear. For keeping the furniture unscratched, there are various options available in the market. When you go for high-quality material, it enhances the life of the couch, maintains beauty, provides a good look, and adds versatility to the room.
Hence, these points will help you to buy covers that are not only great-looking but durable. Remember that before investing your money, you must take all these points seriously. It will make your shopping practical and give you the best value on your investment.