In this article, you'll find tips on designing a stylish and comfortable living room. You can apply these recommendations to rooms of any size and shape.
Your living room is the place where you spend time with your family members and friends. This part of your home should be versatile, welcoming and comfortable for everyone. In this article, you'll find a list of things to consider when designing a modern and functional living room. These recommendations should come in handy for both small and large homes and for any budget.
1. Choose an Optimal Layout
The layout of your living room should depend on how you're planning to use it.
To create a nice environment for informal face-to-face conversations, you might want to place two chairs so that they face the sofa.
Those who enjoy watching TV at the end of the day should put a sofa opposite the television.
If you want to use the room primarily for entertainment, consider the flow to the dining room and kitchen. Plus, you should provide enough surfaces for people to place their drinks.
No matter which lifestyle you prefer, you should always try to balance fashion with function.
2. Use a Measuring Tape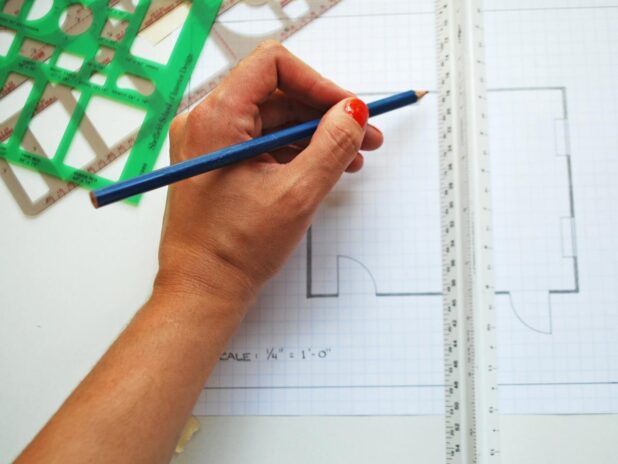 You should make sure that all the items that you're planning to place in your living room will fit there and will look harmoniously. Here are a few common mistakes that homeowners tend to make.
Combine a large flatscreen TV with a petite media console
Buy a side table that is too tall for the chair it's next to
Purchase a sofa that fails to match the scale of the chairs
The more proportional the space, the more comfortable you'll feel there. Ideally, you should create a 3D rendering of the room either on your own or with professional help.
3. Select Your Color Scheme
Here are the most popular palette varieties that you might want to consider.
Whites, creams and pastels. The room will look crisp and neat.
Blue. The room will get a soothing vibe.
Black and white. To accentuate the beauty of this contrast, you should never clutter the room.
Bold and intense. If you apply the zebra print to every wall, that might look a bit too eccentric. But if you paint just one wall with a bright color (such as red), that should look fresh and innovative.
The more natural light there is in your living room, the more creative freedom it gives you.
4. Purchase Comfortable Seating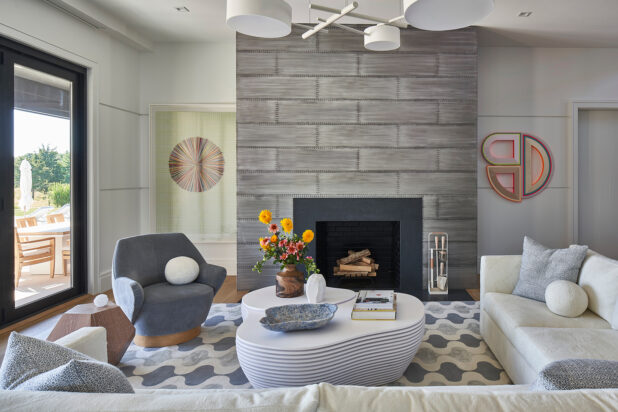 Most likely, there will be a sofa in your living room. Would you prefer a sectional, a regular one, or a sofa-chaise? Which other types of seating might you need and how many: chairs, armchairs, stools, ottomans, window benches, poufs? According to modern design rules, you don't need to buy a set of identical chairs for your living room. Each one can be unique and the more diverse the seating options, the better. Yet you should never sacrifice comfort for the sake of aesthetics.
5. Add an Elegant Coffee Table
These are the golden rules for choosing an ideal coffee table.
Its length should be one-third to two-thirds the width of the sofa
Its surface should approximately match the height of the modern chair sofa and accent chairs
If you use a side table instead of a coffee one, its top should align with the height of the arm of the sofa
The choice of modern living room furniture in online and offline shops is incredibly large today. You can easily find a coffee table of literally any shape, be it heart, emoji or a piece of a jigsaw puzzle. Yet traditional rectangular tables will always have the biggest pragmatic value because they offer the largest useful surface.
As for the material, you'll get easily spoiled for choice. You can opt for marble, glass, solid wood, recycled wood and many other options. Instead of a conventional coffee table, you might want to use a cluster of side tables, an ottoman or a pair of poufs. Check all on roomservice360.com
6. Scale Your Rug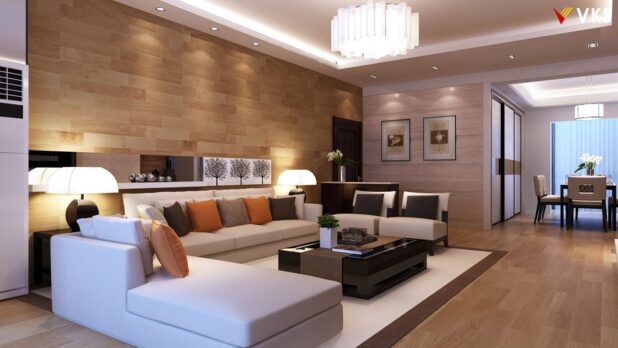 The ideal distance between the edge of the rug and any piece of furniture is approximately 6-10 inches. If you opt for a larger rug, the room might look cramped. If you buy a smaller one, the room might look odd and out of proportion.
7. Think About Creative Storage
No, you shouldn't turn your living room into a storage room and place large closets there. Instead, you might want to consider one or several of the following options.
An extra cabinet
A media console
A storage coffee table
Baskets for tossing blankets, toys and other clutter
Thanks to furniture pieces with built-in storage, your living room will look more polished and better organized. Each of these items can become a cute design accent for the space.
8. Rely on the Rule of Thirds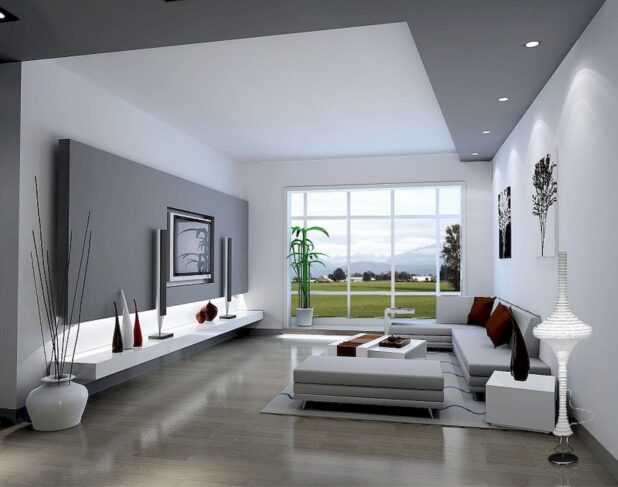 According to this rule, you should arrange objects in threes or any odd number because it looks pleasing to the human eye. Here are just a few examples of what the rules of thirds might apply to.
Furniture arrangement
Artwork
Any items that you would like to put on your mantle or coffee table
This decorating concept is very popular among professional designers. It makes any part of the space look intentional and interesting.
9. Get Multi-Purpose
A traditional living room is a space where you watch TV and chat with guests. But in a modern house or apartment, it might double as a kids' playroom, or your home office, or a mini yoga studio, or have some other functions. The more of your family's needs this room suits, the better.
10. Make the Space Kids- and Pet-Friendly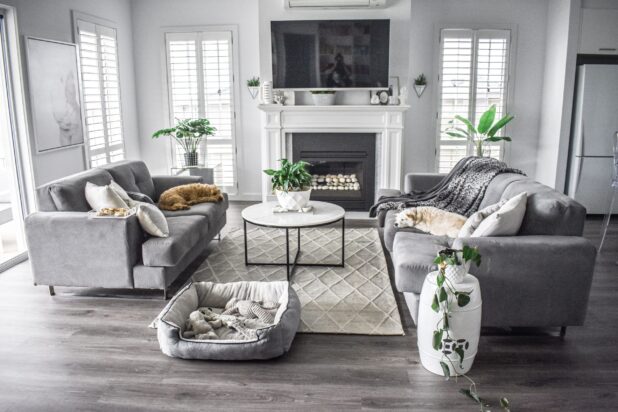 If you have pets or children, you should keep the following rules in mind.
Eliminate sharp corners from your design
Use durable natural fiber rugs
Purchase a leather sofa or one with a washable slipcover
Buy stashable storage like baskets or fabric bins
The less maintenance your furniture and decor items require, the better.
Final Thoughts
Hopefully, this article came in handy and now you better understand how to design your living room. Don't forget to ask for the opinions of all your family members because they will be using this room too!