Thinking about heading on a road trip this year? You're not alone. 206 million Americans do at least one road trip every year, so you can see why van life is so appealing here!
Well, a road trip is only as fun and as safe as the equipment you have with you. Fortunately, a little goes a long way. Here's the most important van equipment to bring in your RV camper for your next trip!
1. Power Supply
Backup power is an essential part of life, especially for extended trips. Unfortunately, pocket chargers don't cut it for most of us. However, a small solar generator should be more than enough.
This way, you can keep your laptop, lights, and even a small heating or cooling system running in the back. Ideally, you should have at least 1000Wh of electricity and at least a 100W solar panel. That's about the bare minimum for keeping your electronics running every night.
2. Water Equipment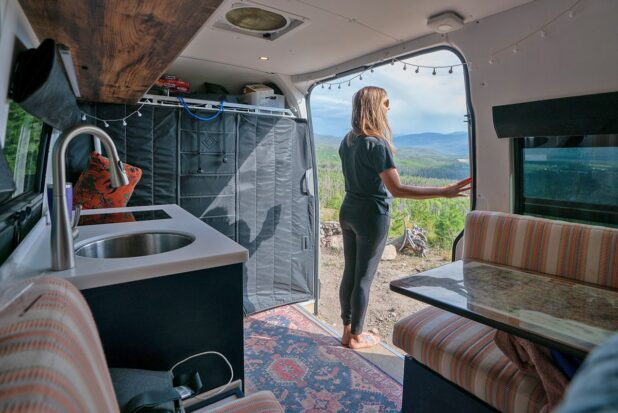 This may look different for everyone, but some type of water system is essential for any van traveler. If you're only planning one road trip, you may only need to prepare for drinking water. It's always best to have extra in reserves, even if you don't think you'll need it.
However, serious van lifers will need to invest in a system for both drinking water and other resources. You may need to wash dishes, shower, or clean yourself however you can. There are plenty of solutions for water, but make sure you save enough space for it.
Also, don't forget about gray water! Dirty dishwater or anything that goes down the drain will need to be disposed of.
3. Waste Solutions
Nobody wants to think about this aspect of van life, but just like we all need to drink water, we all need to go to the bathroom. Depending on where your travels bring you, you may not have too many options available to you.
Consequently, make sure you at least have a backup system. Even lining a bucket with bags and having a jar of cat litter is better than nothing, and it won't take up much space. It's better to have it and not need it!
4. Awning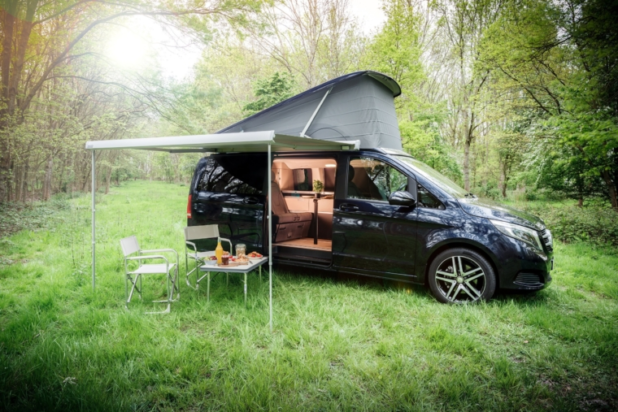 An awning to hang off the side of your van is a relatively cheap accessory that can add a lot to your van life. It will allow you to sit outside and enjoy the best views, no matter what the weather decides to bring.
5. Foldable Everything
We cannot stress this enough. Invest in foldable camping tables, chairs, and anything else you may need. The easier you can store it, the better, and you will need this stuff when you set up camp.
6. Reverse Camera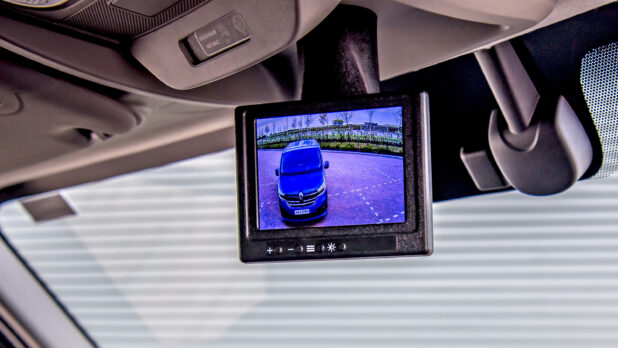 If you're used to driving regular cars with rearview mirrors, driving a van will be a little new. Investing in a rearview camera is one of the most functional choices you can make for your van. Thanks to a law passed in 2017, all vans since 2018 come with rearview cameras.
Remember, it's not all scenic views, hikes, and cliff diving. You will spend a lot of time driving, and anything you can do to make it safer for you and all of your stuff is worth it.
7. Food Storage
Food storage solutions are essential, especially for longer trips. You may want to invest in a small camping refrigerator or electric cooler, but make sure you have the space for this. Some foods don't last very long if they aren't stored at the proper temperature.
8. Coffee Equipment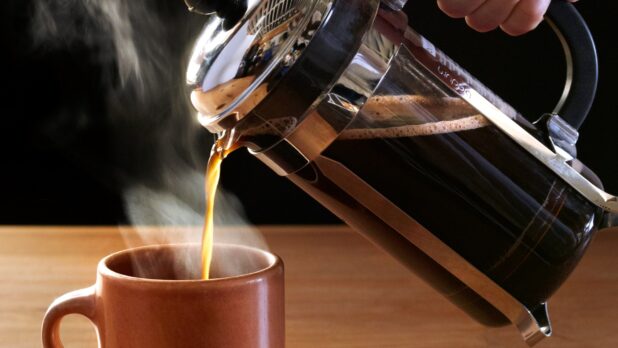 You don't need a coffee grinder, mugs, filters, and a full coffee maker to enjoy coffee. However, you do need something to heat up the water and make your coffee.
The most space-friendly options are an Aeropress or coffee bags similar to tea bags and a small, electric kettle. It's not too fancy, but it gets the job done!
9. Cell Booster
In an emergency situation, the last thing you need is to have no signal. A cell phone booster is one of the most important investments you can make for the health and safety of you and your travel partner.
10. Small Heater and Fan
A small, portable heater (safe for indoor use) and a small fan will make van life much more comfortable year-round. Fans don't use up much power, and you can often find battery-powered ones that will get the job done.
However, heaters are a little different. Fortunately, the smallest heaters should have no problem heating up the back of a van.
We recommend avoiding propane or gas heaters and instead opting for electric ones, primarily for safety reasons. While it may eat up more of your power than you'd like, you only need to heat a small area. A good alternative is a low-wattage heated blanket!
11. First Aid Kit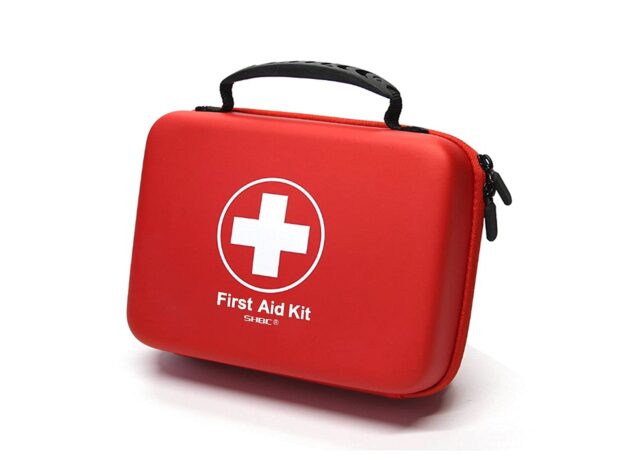 Especially if you're heading off the beaten path, make sure you have a first-aid kit available in your camper van. You always need to be equipped to take care of yourself in emergencies, especially when EMS may have longer delays.
12. Emergency Car Supplies
An emergency tire inflator and a jumpstarter can help you get out of the most common problems you'll have with your van in the backcountry. However, having some tools and basic mechanical knowledge can also go a long way.
At the very least, make sure you have a spare tire, a tire iron, a socket wrench set, and some pliers. If you have an older vehicle, some backup oil might help, too!
If you're worried about your older van, consider upgrading to a newer one before hitting the road. It can really help in a pinch.
Get the Right Van Equipment Today
Now that you know some of the best van equipment to add to your travel list, you can set yourself up for a successful trip this year. The sooner you have what you need, the sooner you can start making memories.
Hit the road today and stay up to date with our latest lifestyle tips!