Over 50 million Americans went fishing for recreation in 2021.
Fishing isn't reserved for top-notch anglers anymore. More people are embracing the relaxing and exciting nature of a good old-fashioned fishing trip, especially women and children.
If you're new to the world of fishing, let us give you a few of the best fishing tips to get started. You're not going to be hauling in giants right away.
But keep reading and you'll have a quality fishing guide to help you understand how to have fun on the water and maybe catch a few fish at the same time.
1. Get the Right Size Gear
First of all, it's important to know that successful fishing starts in the research phase. You need to look at where you're going and the type of fish you're likely to find there. If you're looking to catch specific kinds of fish, you may have to travel.
Knowing what fish you'll be catching will dictate the kind of gear you bring with you. There's no such thing as one-size-fits-all rods and reels, so do some Googling before you go out and buy or rent the right size gear.
2. Safety = Fun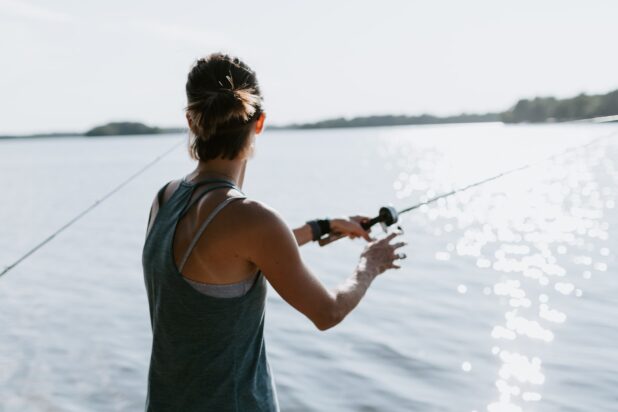 If you're going out on a boating trip to do your fishing, safety is going to be the key to your enjoyment of fishing. All experienced anglers bring the necessary safety equipment for a day on the water, so don't try to be too cool for school here.
Wear sunscreen, bring a hat and sunglasses, make sure to wear a life vest at all times, and drink lots of water on hot days.
3. Get the Basics Down
Those who are new to fishing will want to get a few of the basics down before trying to catch something. Selecting bait, rigging up the fishing line, and setting the bait on your hook are all important parts of fishing.
Do a few practices casting before you attach the hook to the line. Learn how to reel the lure back in and when to attach weights and bobbers to your line. The most important thing to learn is patience.
4. Check the Weather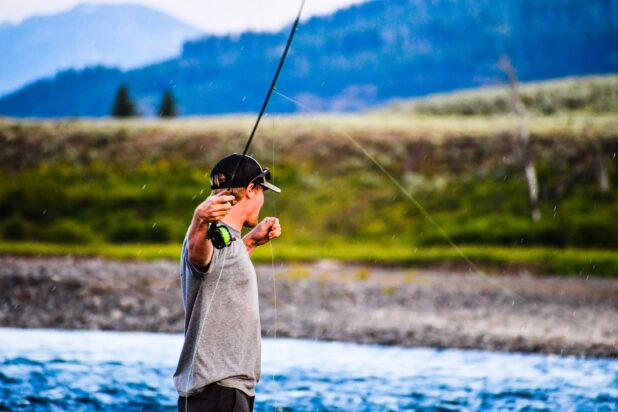 Fishing conditions are often determined by the weather. A lot of beginners think that they want nice clear skies for a successful day of fishing, but that's not necessarily the case.
You can find success in any weather, but overcast days are generally the best for fishing. It's even better when you have a little drizzle that brings the fish closer to the surface.
5. Bring Backup Activities
There can be a lot of downtimes when fishing, so it's important to bring backup activities, especially if there are kids around. Bring a Bluetooth speaker, cards, and food to keep you going through the day.
If you're on a boat, you can bring a Lillipad diving board to attach to it. This will give the kids and adults alike something fun to do if the fish aren't biting.
Taking Fishing Tips to Heart
Take these few fishing tips to heart and you'll have a great time on your first-ever trip. We can't guarantee that you'll catch anything, but if you listen to these tips, we can guarantee that you'll have a decent time on the water.
If you found this helpful, visit us again for more on sports and recreation.