Water damage can be devastating and stressful, but with the help of a professional water damage restoration company, the process of restoring your home can be made much easier. One such company is Robinson Restoration, a reputable company that provides high-quality water damage restoration services.
However, with so many restoration companies available, it can be challenging to choose the right one for your needs. In this post, we'll discuss some factors to consider when choosing a flood damage restoration company.
Look for a Certified and Insured Company
When it comes to water damage restoration, it is essential to choose a company that is certified and insured. Certification shows that a company has met the industry standards for quality and professionalism. On the other hand, an insured company means that they will be liable for any damages that may occur during the restoration process. You don't want to end up paying medical expenses or more if a contractor is injured while working on your property either, so it's crucial to check that you're hiring an insured company.
Ask to see the relevant insurance documents and check to ensure the wording is as implied. It also helps to inquire about how they handle accidents mid-project for your peace of mind. You can rely on water damage restoration by Robinson Restoration – it's a certified and insured company.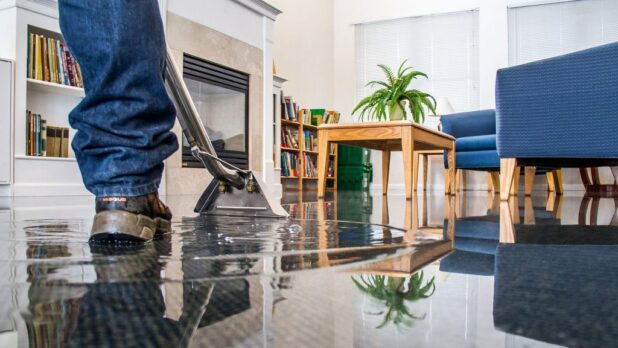 Consider Their Response Time
When water damage has occurred, every second counts. The longer you wait to address the issue, the more damage your property may suffer. Therefore, it is crucial to choose a company that can respond quickly to your call. It helps to choose a local water damage restoration company that can get to you ASAP. Robinson Restoration provides 24/7 emergency response, meaning they can come to your property any time of the day or night, saving precious time.
Check Their Experience and Expertise
Water damage restoration requires specific knowledge, skills, and equipment. Therefore, it is crucial to choose a company that has experience and expertise in handling water damage restoration projects.
Check their website or ask for references to see if they have successfully handled similar projects to yours. Robinson Restoration has over 25 years of experience in water damage restoration and has a team of experts who can handle any project, big or small.
Evaluate Their Equipment and Technology
Water damage restoration requires the use of specific equipment and technology to dry out and restore the affected areas. These include an LGR dehumidifier, air movers, air purifiers, moisture detectors, equippers, dump containers, and more. The equipment used should be up to date and in good working condition.
It is essential to choose a company that uses modern and efficient technology to ensure the job is done correctly. Robinson Restoration uses state-of-the-art equipment and technology to ensure your property is restored to its pre-loss condition.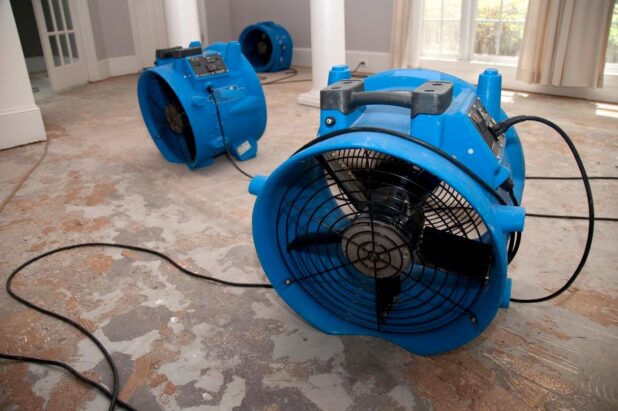 Check Their Customer Reviews
Checking customer reviews is an excellent way to gauge the quality of services provided by a water damage restoration company. Reviews give you an idea of what to expect when working with a particular company. You can check online review sites or ask for references from the company. Robinson Restoration has many positive customer reviews, indicating their high level of customer satisfaction.
Consider The Availability of Additional Services
Water damage restoration may involve several services, such as mold remediation, carpet cleaning, and odor removal. Therefore, it is essential to choose a company that can provide additional services as needed, so you don't end up hiring multiple companies. Robinson Restoration offers both water damage mitigation and restoration services to ensure that your property is fully restored.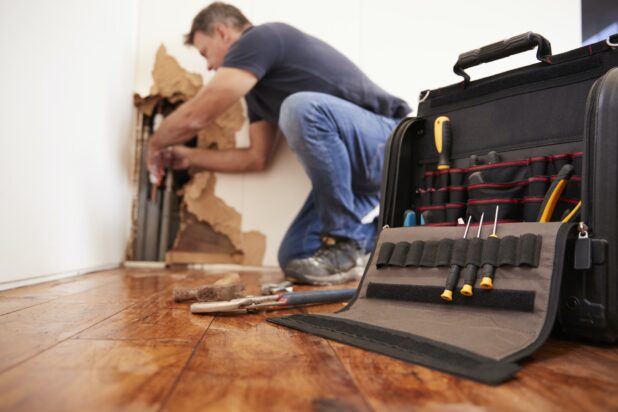 Check Their Pricing and Payment Options
Water damage restoration can be expensive, and it is essential to choose a company that provides transparent pricing and payment options. The company should provide an accurate estimate of the costs involved and explain their payment options. Reputable water damage restoration companies also help their clients through the necessary insurance claims process to ensure you don't pay out of pocket unless you have to. Robinson Restoration offers competitive pricing and has several payment options to suit your needs.
Choosing the right flood damage restoration company is crucial to ensure that your property is fully restored after water damage. And, it doesn't hurt to have a flood damage restoration company on speed dial, especially if an imminent flood warning has been sent to your area. When choosing a company, consider all the factors mentioned above. Robinson Restoration is a reliable and professional water damage restoration company that ticks all the boxes.