Did you know the global business travel market was valued at around $700 billion in 2020 and will grow by 188% in 2028? This impressive growth reflects the potential and increasing demand for efficient corporate travel. But, the task of managing corporate travel can be daunting.
It involves juggling diverse aspects like bookings, accommodation, expense management, and policy compliance. That's where expert corporate travel consulting becomes crucial, acting as a game-changer. It can help streamline the complexities of business travel with cost-effective solutions.
So, are you intrigued about how travel consulting can give your business a strategic edge? Read on to learn more!
The Role of a Corporate Travel Consultant
Do you ever wonder how successful companies manage their business travel? The answer lies in leveraging travel consultant's expertise to streamline their business travel.
Unlike traditional travel agents, these professionals take on a more strategic and advisory role. The result? A seamless travel experience that saves time and allows companies to focus on what they do best.
Here's what a corporate travel consultant will bring to the table:
Establish clear travel policies to ensure consistency and adherence to company guidelines.
Harness travel management tools to centralize bookings, track expenses, and manage itineraries.
Leverage technology to offer real-time availability, competitive pricing, and streamlined processes.
Promote early bookings to secure the best travel deals and guarantee availability.
Encourage communication and collaboration to address any travel issues or pain points.
Advantages of Corporate Travel Consulting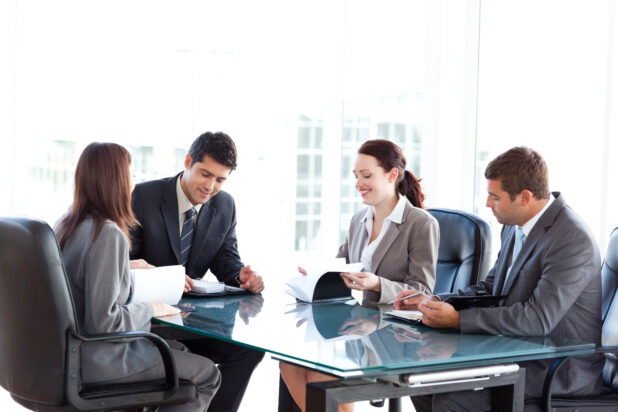 Successful business travel planning requires careful consideration and attention to detail. With expert travel consultation, you can enjoy the following benefits:
Cost Optimization
Corporate travel experts use their strong negotiation skills to secure their clients' best rates and deals. But their expertise extends beyond mere discounts. They adopt a holistic approach to cost optimization in corporate travel.
For example, they can suggest alternative options like trains or buses for shorter distances instead of always relying on air travel. This approach not only reduces costs but also contributes to environmental sustainability.
Policy Compliance
Navigating complex regulations and safety requirements is crucial to business travel management. These could range from visa regulations to health and safety guidelines related to ongoing global events. Corporate travel specialists observe these trends and review these regulations.
For example, manufacturing giant Toshiba created a flawless, end-to-end travel management platform using the power of corporate travel consulting. The result was higher efficiency and 100% policy compliance while staying within budget.
Data-driven Decision Making
A study reveals that organizations embracing data-driven decision-making are 3 times more likely to outperform their competitors. Business travel consultants track trip cost, supplier performance, and traveler satisfaction metrics.
For example, they can use advanced analytics tools to study travel data. It will help in identifying areas of inefficiency and take action to streamline processes.
Enhanced Traveler Experience
A positive traveler experience is essential for employee satisfaction and productivity. Travel consultants personalize travel plans based on individual preferences and needs.
For example, tailored itineraries with personal preferences such as dietary restrictions can enhance the traveler experience. Going the extra mile can foster employee satisfaction and productivity.
Common Challenges in Business Travel and How Consulting Can Help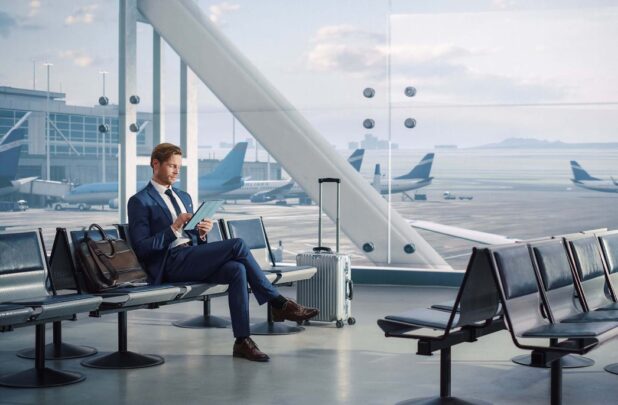 Business travel often presents difficulties that can impact employee productivity and company finances. However, a corporate travel consultant can address these issues head-on. Here's how:
Challenge 1 ─ Travel Policy Compliance
Ensuring employees follow travel policies can take time and effort. It is especially true when they book outside designated channels or do not submit expense reports on time.
Solution ─ They are well-versed in corporate travel policies and regulations. They can help businesses ensure compliance by providing support in adhering to the procedures. For instance, they can enforce an automated system that flags any bookings made outside of set channels.
Challenge 2 ─ Complex Travel Itineraries
Business trips often involve multiple destinations, connecting flights, and tight schedules.
Solution ─ Consultants can create efficient itineraries, optimize layovers, and suggest more efficient routes. By doing so, they ensure that travelers complete their trips on time and stress-free. For instance, they might recommend taking a direct flight instead of one with many layovers.
Challenge 3 ─ Traveler Safety and Security
Ensuring corporate travelers' safety and security is essential. But how do you navigate unfamiliar environments and potential risks?
Solution ─ These professionals stay up-to-date on travel advisories and geopolitical situations. It allows them to offer proactive emergency support in unforeseen circumstances. For instance, they can use real-time alerts to notify travelers about potential threats or emergencies.
Challenge 4 ─ Tracking Travel Expenses
Managing trip expenses is another crucial aspect of corporate travel. Costs like airfare, accommodation, and ground support can add up and strain a company's travel budget.
Solution ─ By tracking travel expenses, they can identify opportunities for cost savings. For instance, they can provide regular updates on trip expenses and employee spending patterns. It helps businesses reduce the risk of fraud and maintain the company's financial health.
Unveiling the Path Ahead ─ The Future of Corporate Travel Consulting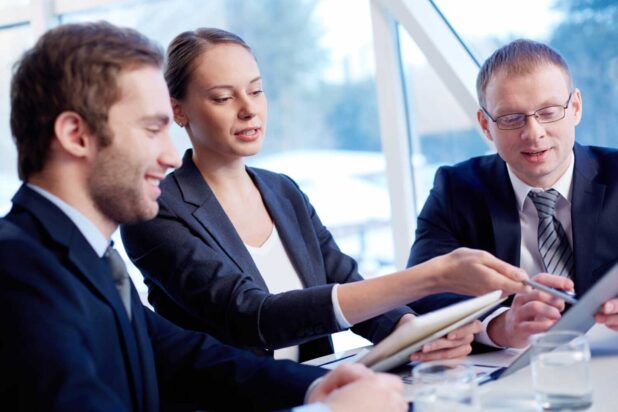 There are many exciting possibilities for corporate travel consulting. Consider the following significant trends:
Personalized Travel Experiences
Did you know the personalized travel and experiences market is projected to reach $447.3 billion by 2030? This stat highlights the increasing popularity of travel experiences tailored to individual preferences.
For instance, consultants can use progressive tech like data analytics to curate unique travel itineraries.
Artificial Intelligence and Automation
The integration of automation and innovative solutions can enhance corporate travel. By including intelligent systems, you can offer real-time help to your travelers.
For instance, an AI chatbot can answer, reducing the need for extra resources. Moreover, it can provide cost-effective flight routes, allowing you to save money.
Sustainable Travel Policies
Projections indicate that the sustainable tourism market will grow at a CAGR of 9.54%, resulting in an increase of $335.93 billion from 2023 to 2027. This shift is due to the rising environmental awareness in the business travel industry.
Consultants can use green travel strategies to contribute to a more sustainable future. For instance, they can assess current carbon emissions from business travel and set goals for reduction.
Greater Focus on Duty of Care
A company has a legal and ethical obligation to ensure employees' safety and well-being on business trips. Consultants can achieve this through strategic planning, prevention, and stricter safety protocols.
For instance, they can provide travel insurance and access to medical aid throughout the trip.
In a Nutshell
In an era where business travel is essential to corporate success, expert corporate travel consulting plays a key role. It streamlines travel procedures, maximizes cost efficiency, and elevates the travel experience.
So, why wait? Join forces with an exceptional corporate travel consultant and reap the remarkable benefits.