Vacationing is a thrilling adventure from the minute you begin arranging it because the prospect of planned days where the sole purpose is to have fun fills you with delight and motivation even before you leave home.
With easy access to information provided by the internet, researching your dream trip becomes a lot more fun because you can look at the region's map, explore the off-beaten areas, or search for local restaurants.
So, when you get to your destination, you'll feel like a local guide, and you'll be able to offer advice to people who didn't complete their homework before boarding the airplane.
When it comes to how early you should plan your vacation, the answer is as early as possible. Once you have decided on the destination, you can start planning your trip and keep the following aspects in mind while scheduling a family vacation.
On the contrary, if your goal is to visit something specific such as Shows in Pigeon Forge TN, you should know that your planning process for the vacation trip will depend on the dates when the show will be played. Luckily for you, you can book the Pigeon Forge entertainment online on Vacations Made Easy.
Consider The Trip Budget: 6-8 months prior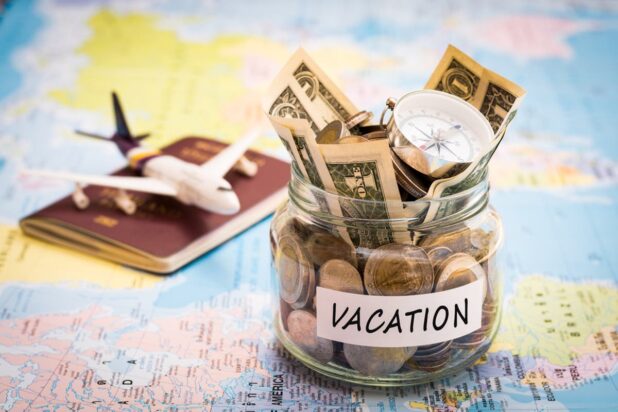 Before you can start planning a trip, you must first assess your financial situation and determine how much money you have to spend on your excursion. It will influence a lot of your future decisions, such as where you can travel and for how long.
You will not have to struggle with payments or credit card interest rates until you return home if you work and save money now. When working double shifts or taking on freelancing work, use your trip as inspiration.
As a reminder of what you're working toward, print off a photo of your goal (such as a stunning beach or snowy mountain picture) or save it as your phone screen lock.
Consider The Destination: 4-6 months prior
Take into account the final destination. If you're traveling halfway around the world, book your flights well in advance (at least six months prior). However, staying inside the four-month range is doable if you're traveling within the country or continent. Check this page if you want to get more vacation ideas.
How To Pick A Destination?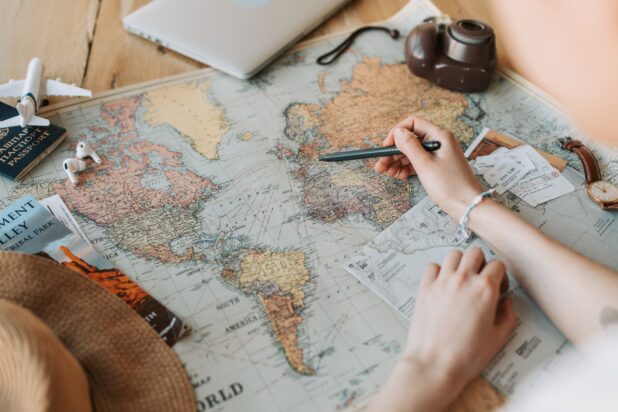 When a traveler's mind wanders to beaches, mountains, or a forest, there is nothing to say. However, knowing how to plan a vacation successfully requires knowing how to choose the appropriate destination based on the season.
Find out what the perfect time is to visit all your favorite places. The best time to visit the beach and the mountains is usually at opposite ends of the year.
When choosing a vacation spot, keep in mind the expense. Certain places are more fun than others if you are on a luxury budget. Going to a high-end resort during the shoulder season (a few weeks before or after the official 'busy season') can save you money on hotels and airfares.
Traveler safety is a significant aspect that people should consider before embarking on their journey (especially solo female travelers).
Accessibility, or the lack thereof, is another element that might influence whether or not a destination is visited. In general, prominent tourist sites have many daily flights, trains, and robust roadway infrastructure to accommodate the flood of visitors.
Book Flights And Accommodation: As Soon As Possible
After you've come up with a great trip idea, the next step is to book your flight, train, or bus transfer in advance. Because aircraft and train tickets are susceptible to availability and price increases over time, making your reservations a few months ahead of time will assist you in avoiding incurring unexpected expenses that will detract from your initial budget.
If you are confident of your vacation plans, only reserve the less expensive non-refundable airplane or train tickets. If you're booking far in advance, it's best to book refundable tickets.
Flight rates fluctuate a lot, so use Google Flights Tracker to keep track of them.
If you're planning a vacation during the high season of a particular destination, you may expect a significant increase in airfare and hotel expenses.
To earn great rewards and cash-backs, use credit cards that offer frequent flyer miles and points for every dollar spent on flights and hotels.
Duration Of Your Trip: 4 months prior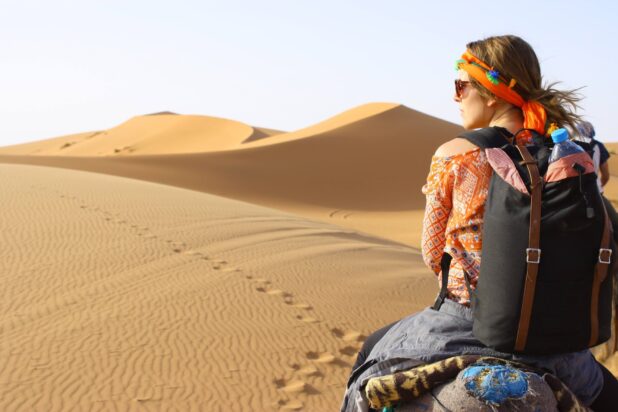 There's a thin line between being bored and savoring every second of your vacation. No location, however, has a predetermined ideal duration. It is frequently dependent on the passengers' traveling arrangements and the purpose of their visit.
Some tourists want to visit different cities every day, while others prefer to take their time and observe and enjoy the subtle characteristics of the locations they visit. It is an integral part of your vacation planning that can help with both your itinerary and your budget.
An essential feature of a competent trip planner is accurately estimating the number of days required to visit a destination. A vacation booked with flight tickets will be a little shorter than if the family decides to take a road trip.
Individuals can complete trips with a destination within 8 hours on a weekend if they travel at night and plan for the logistics accordingly.
A vacation that includes more metropolitan attractions will require additional sightseeing time, resulting in a longer trip duration. A trip to a tropical beach town, on the other hand, would not require as much sightseeing and hence could be shorter in time.
When planning a trip that lasts longer than seven days, it's a good idea to leave one day free. A one-day delay provides a buffer against things like flight/train delays, traffic congestion, weather delays, or a change of heart about staying longer at a specific location.
Conclusion
Having things scheduled provides us with peace of mind as well as free time. You won't waste time agreeing with each other if you already know what tours you want to take before leaving home, what activities you want to do, and where you want to go. Making plans might take a long time, especially if you are traveling with a large group.
You are not required to purchase tour tickets in advance, although you may do so if you choose. However, having a clear idea of what activities you want to do will make your vacations go more smoothly and allow you more time to relax. You will also feel a lot more at ease knowing that everything is in control in general.