Since we are living in a quite busy day and age, many people struggle with having any sort of free time. We are talking about the situation when people work a couple of jobs at the same time. That's why organizing our life can be challenging for many people out there. We can see that the topic of having the right technique to organize our work time is a hot topic these days.
However, it is obvious that many people fail to do it properly for a wide array of different reasons. One of the crucial elements is discipline. Still, we can see that maintaining these schedules properly even with the highest level of discipline is not always possible, usually for the amount of work we need to do. But that doesn't mean that being organized isn't possible.
If you apply a couple of efficient techniques, you will see that it is possible. Now, we would like to discuss a couple of time tracking tricks and tips that can prove crucial for maintaining your talks and projects in the best possible manner. We are sure that these tips would help you with that. Without further ado, let's take a look at a couple of these.
1. To-Do Lists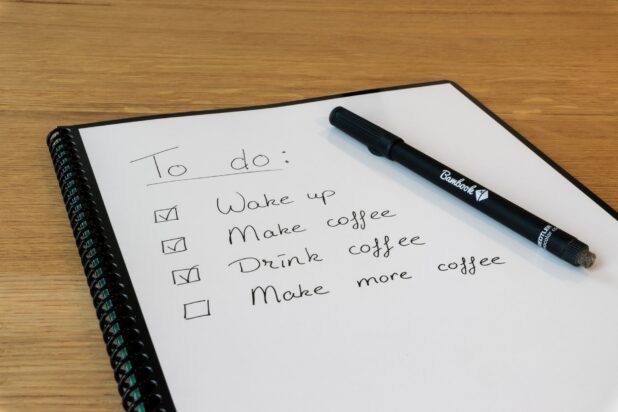 One of the ways you can maintain consistency in your work by managing time is by creating to-do lists. Naturally, it is crucial to be reasonable while creating these. We can see that this is the moment when a lot of people have a problem with them. When we create these lists, we are motivated and encouraged to do as much work as it is possible. There is a chance not to be reasonable in this process.
That can make you look like an underachiever. Certainly, you would like something like this to be done. So, being reasonable when creating to-do lists is an essential aspect of this process. Think carefully about what you can do most efficiently.
2. Task Prioritization
Even when you are about to undergo the simplest project out there, you need to be aware of the fact that one person cannot do everything. So, you shouldn't push yourself to the point where you will have a lot on your plate, and not much time to finish all the tasks efficiently. For this reason, it is essential to prioritize your task and think about some reasonable deadlines.
There is practically only one way you can do that. It means that you need to think about each one of these tasks and decide how much time is needed to complete them. It is crucial to add some extra time since the chances of mistakes can be pretty high. That way you will leave an impression of an efficient worker.
3. Block Schedule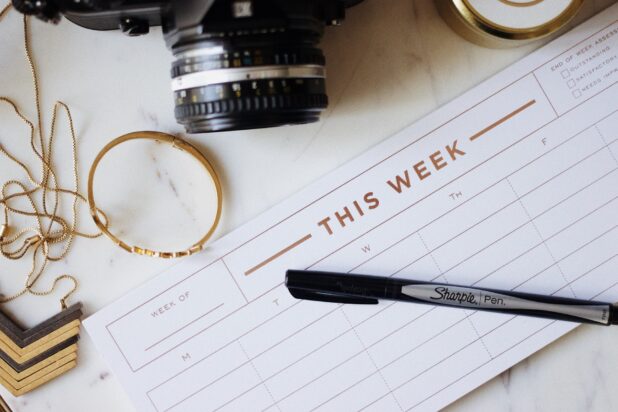 The next way you can use to make your schedule effective is to create something that we would name block schedules. It means that you will use a couple of blocks that are limited by time. For instance, one block can last for an hour or more, if needed. But, to know how much they should last, it is essential to go through your modus operandi and understand what task requires time to complete.
Once again, we would like to remind you that you should be reasonable with the creation of these. Meaning, it is quite easy to cross these limitations for various reasons like some urgent work. So, have enough time to finish each of these as you would need. Not doing that would mean rushing all day to keep within this limitation.
4. Remove any Distractions
Having too many distractions at your workplace will simply not help your schedule. It is as simple as that. For instance, many workers have a habit of listening to music on their mobile phones. While music is a great way to pass the time, using mobile devices is simply not. Remember how many times you were about to change a song and you end up spending half an hour looking at a certain video?
We cannot stress enough how these distractions consume our time. Since we are not aware of them at the moment, they can consume much of it. To prevent this from happening, it is vital to remove all sorts of distractions and compare how much more efficient you are without them.
5. Buffer Time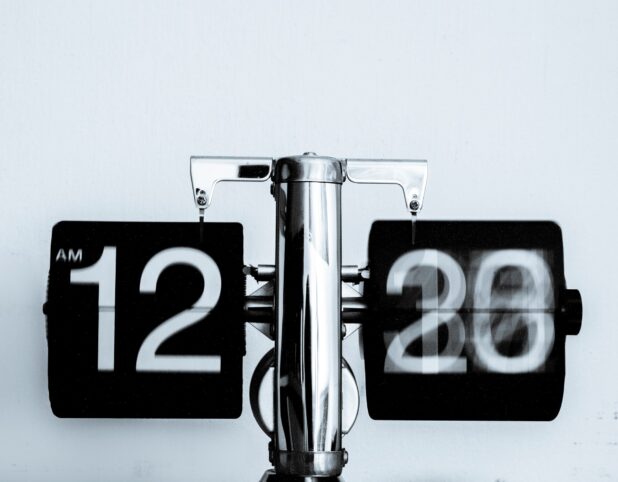 No matter how we are efficient with removing all sorts of distractions, the truth is that it cannot be always efficient as we want this removal to be. For that reason, it is an absolute must for you to include some free time in your schedule. Inserting these is called "buffer time". It means that you will have extra 15 minutes between every task you have which will make it easier for you to keep the deadlines.
Having all tasks too close to each other in your schedule is simply not a realistic thing to do. Even when you have succeeded to complete the tasks, you can use this time to have a quick break. We all know how these small breaks can be efficient when you are about to do something else.
6. Use Appropriate Software
Last but not least, we would like to talk about using software that can help you maintain your schedule. If you opt for some of the most popular ones, you will have all of these aspects we've talked about in one app. That way, you will not need to spend any time thinking about how to make your schedule efficient.
That leaves enough time for you to work on what you need to complete. Since there are a lot of these to choose from, making the decision can be quite hard sometimes. In case you are in need of these services, be sure to check here. However, establish your needs before you start using any of these.
Summary
Understanding time management is not easy. However, it is not impossible, especially if we put our best efforts into it. Here, you can take a look at a couple of tips and tricks that can make it possible for you.