Academic life for a student is probably the best time of their life. Doesn't matter which country you study in you will always have fun as you'll make many friends possibly best friends and can even find a potential life partner with whom you can spend your whole life.
The easiest and fun part of your academic life will be school time. Schools train you for college and universities. So, transferring from school to college can be a little difficult as you will have to live away from your family in a dorm and there will be times where you will have to make critical decisions and no one will be there to help you with it.
This is to train you for the university as academic life will get harder and harder as you progress through it. It's a good experience and you will learn to live without your family and won't be dependent on anyone such as making your food, doing your laundry, making tough decisions all by yourself. These are the kind of things you will learn once you transition to a college or a university.
In every student's eye, the meaning of success is to get good grades and achieve their goals. The only reason students get successful is that they get involved in different types of schools or college activities.
In your college life, you should participate in day-to-day activities because they can help you get some extra credit on your CV and help you gain some extra knowledge about other practical things.
There will be a time when you'll feel depressed and stressed and don't know what to do. But, trust me it's a part of growing up, it usually comes around your college times and will go by the end of your college life.
University will be a very fun time for you as chill and enjoyable as college. College can be very stressful and to avoid that, you should work your hardest and give all your attention to your studies so you can get the best grades possible.
Good grades will allow you to study at your favorite universities with good scholarships. So, always remember to work hard in your college life. You have to give your all in these 2 years to achieve something better in life. College grades matter the most in life, they're even required when applying for a job.
Here are some tips you should follow to make the most out of your academic life;
1. Attend all your classes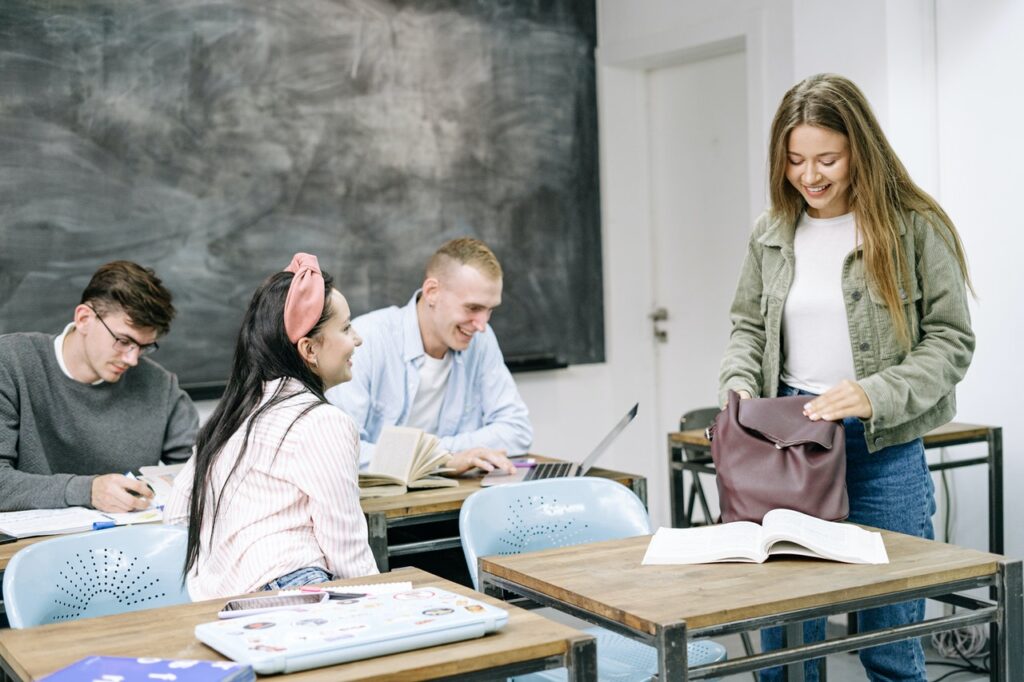 Students often think that in the first few classes, the teacher won't teach anything but this is completely wrong. The first few classes are the most important as you're given all the instructions about how you will be given the assignments, and how you're supposed to do all your assignments and, etc.
Try not to miss any classes because if you do, you might miss an important lecture and because of that, you might get a bad grade in your finals.
Always make notes after your teacher is done giving the lecture. Notes are one of the most effective ways to study because you'll have all the main points and topics written in your notebooks and you won't have to read a 500-page textbook.
You should try this if you want to score good marks in your finals. It's known to be the best way of studying as you will also memorize the stuff your teacher gave a lecture about.
2. Set goals
Setting goals is something every student should do. You can't achieve anything if you don't set up goals. The first thing you should when you transition to a college is set short-term and long-term goals for the 2 years you'll spend in your college.
Setting goals is very important if you're trying to improve your grades. You also need the motivation to achieve those goals. If you don't have the urge and willingness, there's no way you'll be able to achieve those goals. Motivation is the key to everything. Everything is possible if the person has the motivation to do it.
3. Study in groups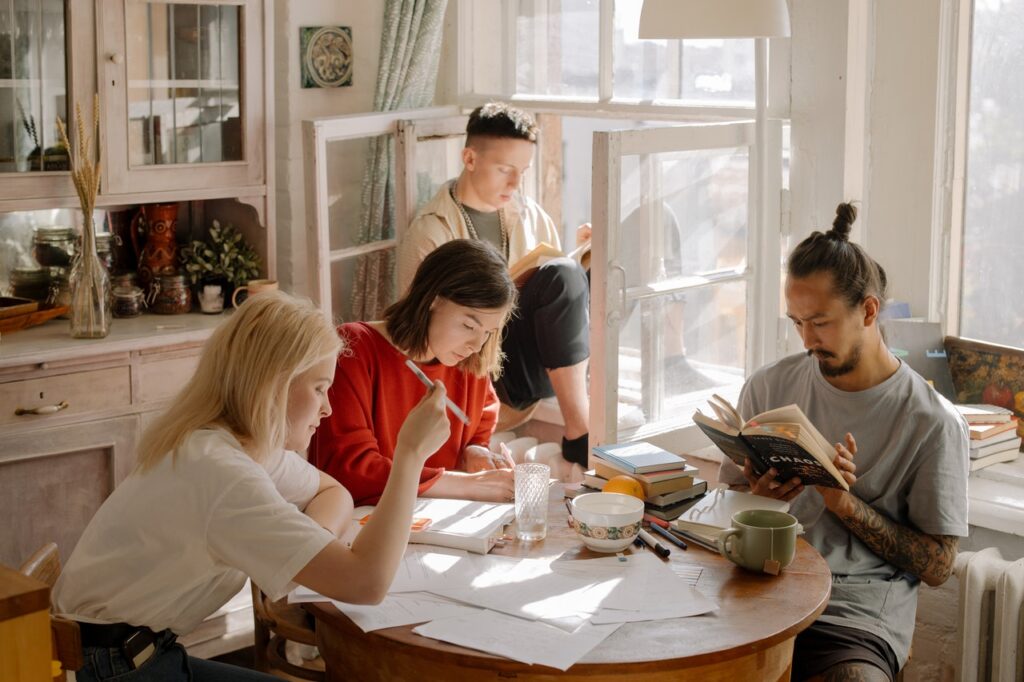 Studying in groups is a very effective way of studying. The studying session becomes more enjoyable and interesting. Try to get your friends to do a study session after every class and memorize the lecture your teacher gave in class.
This way your studying experience will become fun and interesting and you won't get bored studying with friends you'll do your best to outperform them which will automatically get you better grades.
If you don't have friends to do a group study session with, you can always ask around campus for some writing assistance. According to PaperHelp, peer help and review can help some students push through their lack of motivation for writing. You can always turn to professionals if you find out that this doesn't work and have your paper finished quickly.
4. Eliminate distractions
Distractions are one of the reasons you score less in your finals. Before you start studying, you always eliminate all the distractions around you. If you're living with your family, ask them not to disturb you, and most importantly, switch off your phone so you don't get distracted every 2minutes.
If you don't want to turn off your phone, you can ask your friends not to message you until you are done with your study session.
5. Don't get discouraged and never give up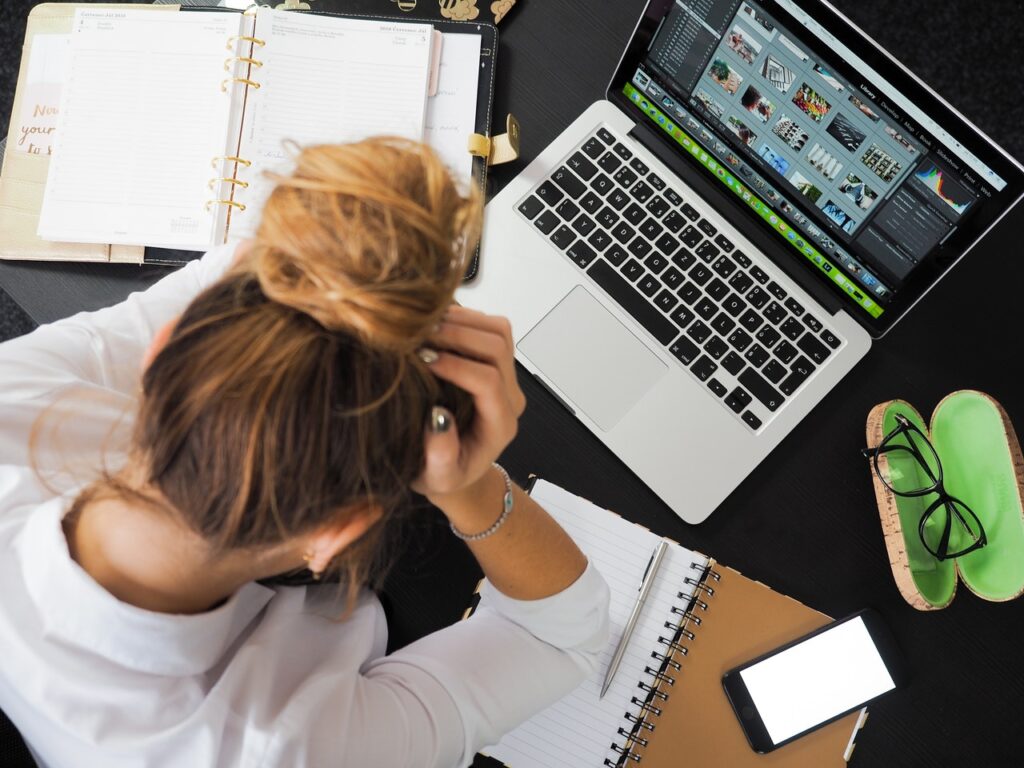 I know, college life can be hard and depressing. But if you manage to balance your social life and academic life, trust me you'll have the best time of your life. If you don't give time to your studies, you'll get bad grades causing you to get depressed.
And if you only give time to your studies, you will also get depressed as you won't have any social interactions making you all lonely. The balance between these two things is the most important way to have fun in your college life.
So, try to give time to both your friends and your studies. When it's time to study, you should only focus on studying and not reply to any friends from your phone. And when you're done studying, you can go chill with friends and not think about studies for even a second.