Women spend a lot of time in hair care, and very often it is their main trump card. Shining every day at work is not an easy task, and the hairstyle is the most troublesome. Before going to work, every woman dedicates a few minutes to a hairstyle that will complete her style. Given that fashion rules are constantly changing, both in our everyday attire and business wardrobe, it is no coincidence that makeup and hairstyles for work have also become a bit more relaxed, but equally romantic and feminine. Slightly careless hairstyles, which give freedom in styling have become a favorite choice of many ladies.
Sometimes it happens that we do not have enough time for a haircut, but there are small tricks that will help you look gorgeous in just a few simple steps. Hairstyles are simple, easy to copy, and the effect will delight you and help you discard the same boring hairstyle you wear every day.
It is completely fine if at 7 a.m. you are not able to think about the appropriate hairstyle for that day, in addition to clothes and make-up. Maybe you've fallen asleep, and you can't go to work, college, or school. You have probably read a lot of texts on how to quickly get your hair in order, you may have tried to copy some of the hairstyles but without success. Wondering why this is so? It's simple – the hairstyles you've seen are not "handmade" but the work of a hairdresser and they still need a little expertise. Check out the simplest hairstyles you can do yourself at home in just a few minutes.
When you have a little time and you are wondering how to make quick hairstyles, here are some ideas that will help you solve that problem. Short hair does not mean that you have no choice when it comes to styling. Here are some great ideas that we hope you enjoy.
Slicked hair
This is the fastest and easiest hairstyle you can do in just a few seconds, regardless of the length of your hair! All you need is a comb and hairspray or some other fixative. However, when it comes to this hairstyle, try to make the makeup effective, because the focus is on the face. Wear it with simple and elegant clothes. Do not combine it with patterned clothes or intense colors. Simple clothes will ideally complement this simple hairstyle and will highlight your face.
The tail is always in fashion
The tail is the simplest, but very often one of the most effective hairstyles. Of course, if it's carefully tied, not like you're going for a run. Whether you choose a low, medium, or ponytail, the hairstyle is very easy to do. If you want a romantic look, let the strands fall to your face. Another simple trick that will contribute to a more professional look is to cover the hairband with a lock of hair and fasten it with a hairpin.
A wig – why not?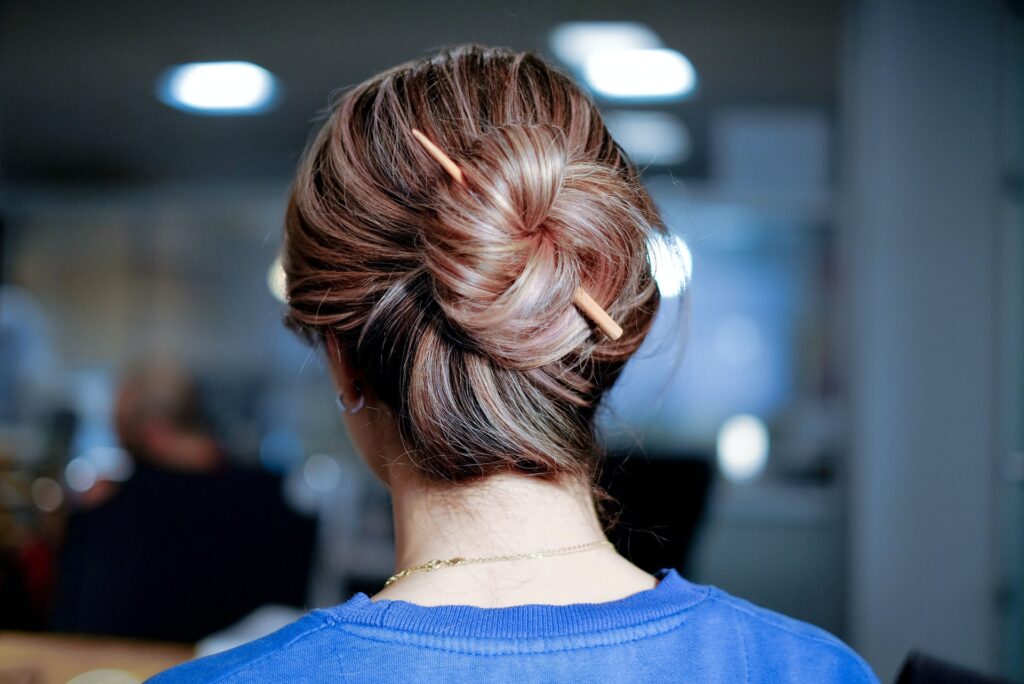 Wigs and extensions have become very popular, not only among celebrities but also in everyday life. However, to have the hairstyle you wanted, Klaiyi Hair recommends you to choose a wig made of real hair or a synthetic one that looks real. Wigs are very easy to put on, so you will be arranged in a few simple steps. Besides, the big advantage is that you can straighten and twist it, as well as dye it. After wearing the wig, it is best to put it on a stand to keep its shape. We don't have to wash it after every wear, but it is enough every two to three weeks if we wear it every day, and if wearing a wig only occasionally, it is recommended to wash it every two months.
Braids
We would say that braids are neglected for no reason because this is a hairstyle that may be suitable for all occasions. Loose braids are perfect for romantic outings, and a neatly tightened fishbone is the right choice for going to work. If you want the braid to look as casual as possible, knit it as loosely as possible and finally pull thin strands out of it. It must leave a natural and relaxed impression without stiffness. To attach it, choose decent hairpins in the color of your hair that will not distract from your natural beauty. A braid around the head is a great choice for women with extremely long hair. With this hairstyle, you will emphasize sophistication and an attitude that fits into the work environment as effectively as a relaxed walk through the city.
Inverted tail
When a ponytail just fails, try reversing the tail. It is very easy to make and looks great. However, you will need to purchase this tool to make your reverse tail. If you can't find it, you can make it yourself. Just take a thicker but flexible wire and make a loop. Wrap the ends of the wire around the loop so that you do not have the opportunity to injure yourself with it.
Make the tail looser so that you can insert the tool between the elastic band and the head. Now pull the hair through the tool loop, then pull the tool down. You will thread the entire ponytail through the space between the head and the elastic waistband and create an interesting and beautiful hairstyle. You can also make it without a turning tool, although it is a bit more complicated.
Hairstyle with hairband
In addition to being able to wear it by removing hair from the face, you can make a very simple hairstyle with a hairband by wrapping it around it. For a final touch, you can leave two curled strands of hair to frame your face.
So, to have the perfect hairstyle every day, you do not have to go to the hairdresser, but to use the little tricks of the great masters.