When your hair is flat and without volume, it is almost impossible to shape it into a beautiful hairstyle. Every woman dreams of beautiful hair with natural volume and a natural glow.
The retro waffles aren't trendy anymore, so in this article, you may find a few tips and tricks on how you could make your hair voluminous if it is thin or you want to add more volume to make it look thicker, shinier, and more beautiful.
It is crucial to use only products with natural ingredients. Use shampoo and conditioner from companies devoted to natural hair care products like Dianella Hair. Besides using natural ingredients, there are more tips and tricks. If you want to find out, you can continue reading this article.
No More Waffles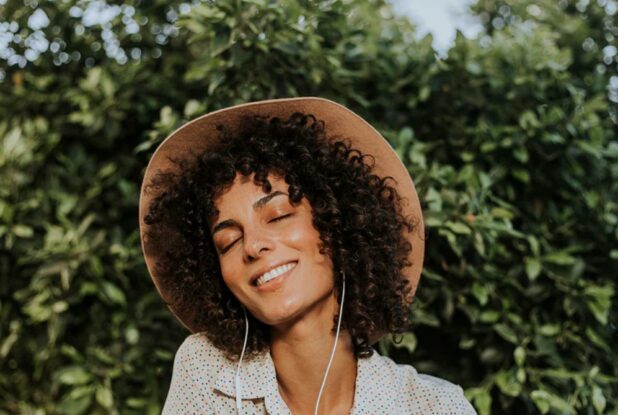 You do not need to use a waffle iron to create those outdated waffles that will show under the upper locks of hair.
With a few simple tricks, you could get the dream hair. And what is the difference between a light volume during the day and a voluminous hairstyle for the evening?
We sometimes see hairstyles that are too overdone and don't look natural at all. And all those photos that have been circulating on social media for years. If you want a light and beautiful volume during the day – for work or school.
Here is a simple trick: Comb your hair well, section it, and then spray a little dry shampoo (sector by sector) at the roots at a distance of 7-8 inches. Gently rub with your fingers and brush your hair while arranging the locks.
Dry shampoo will bring a light texture, make it more airy and voluminous, and so your hair will look alive, beautiful, and fall naturally throughout the day.
Many women complain about the lack of volume at the roots of the hair. Voluminous hair is sexy, looks thicker and healthier, and attracts attention.
Here are 8 effective tricks for voluminous hair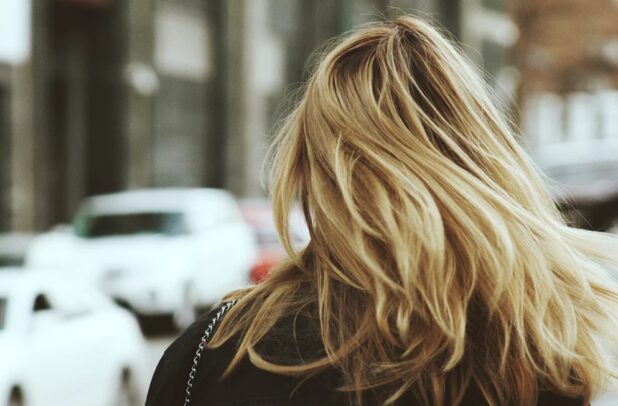 1. Topping
When it comes to hair volume at the roots, topping is considered a classic method, often used in styling retro hairstyles. Grab individual strands of hair and comb them back. Then gently smooth them with a wide comb. Don't overdo it if you want it to look natural. You need to keep it simple and do it only slightly. After combing your hair, you have the volume you always dreamed of without looking too retro.
2. When Using a Hairdryer
To make your hair more voluminous, put your head down while drying it. This way, you allow gravity to straighten the roots, and once you stand up, your hair will stay puffy. Put your hair down and stay like that a few times and put your hair down a few more times, and finally spray a bit of hairspray.
3. Choose the Right Hairstyle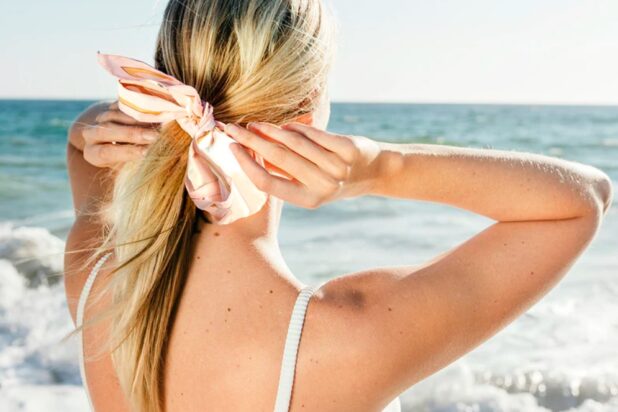 Of particular importance for voluminous hair is what style you choose. The layered hairstyle, for example, creates an optical illusion for thicker and more voluminous hair. Also, keep in mind that the longer the hair, the less volume at the roots. When your hair weighs down more, it gets flatter and straighter.
4. The Right Brush
While styling your hair with a hairdryer, work with a rounded brush at the roots, carefully twisting the individual strands. Finally, spray hairspray into the roots, and run your fingers through the hair.
5. While Sleeping
You can put your hair in a bun for sleep. That could help you get your hair more voluminous. For example, by twisting the hair into a loose ballet bun, or if you curl it with rollers – so you win bonus curls. Another option is to put your head down and gather your hair in a high ponytail. Sleep with it all night. In the morning you will see the difference. Your hair will have more volume at the roots.
6. Section Your Hair
If you are used to wearing your hair in one way – for example, sectioning it in the middle or left, then try to part it in the direction. As the hair gets used to standing in one position, it will try to return to it. This way, your hair would look puffier at the roots.
7. Under the Shower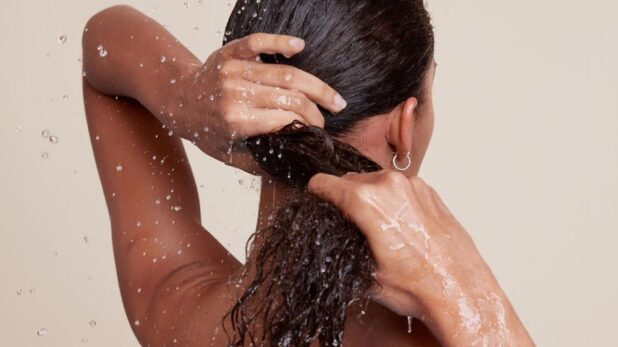 Take special care of your hair while you are in the shower. Always use a conditioner – it makes the hair softer and more voluminous. While applying shampoo or conditioner, massage the scalp well. It would stimulate the blood circulation in the roots, and as a result, the hair becomes thicker, healthier, and puffier at the roots.
8. Natural Ingredients
Use natural ingredients known to have a beneficial effect on hair, making it more voluminous. Use Shampoo, Conditioner and Serum made of natural ingredients like the products from Dianella. They consist only of natural oils, organic substances, fruit, and plant extracts.
After shampooing, towel-dry your hair and apply the serum to the roots. Blow-dry and style your hair as usual. You will see and feel the difference. The serum not only gives your hair more volume but also makes it healthier, shinier, and silkier.
There are many products on the market that promise thicker and more voluminous hair, but they often contain harmful chemicals. So, it is important to find natural ingredients that will give you the desired effect without damaging your hair. Try using Shampoo, Conditioner, and Serum from Dianella – organic products made of natural ingredients that will give you healthy and voluminous hair.
To Summarize…
Don't do the waffles anymore. Make sure your hair looks natural and voluminous by drying it properly and sectioning it in such a way that it would stay voluminous in the roots. Use the right brush for the roots. You can also sleep with your hair up in a bun or a ponytail to add more volume at the roots. Use hair products with natural ingredients only. In no time, you would achieve that perfect natural healthy hair glow.