Wearing wigs are a fashion trend nowadays. It is more of a style element currently, but the purpose it was invented for was different. Wigs were invented in Egypt. Ancient Egyptians used a wig to cover their head from the scorching sun and protect the head skin and neck parts. But with the course of time, it became a fashion trend.
Nowadays wigs are popular on different occasions, for daily use, for parties, for enjoying colorful events, or even for looking different than others. People are choosing different types of wigs for different purposes without knowing the main types. There are mainly two types of wigs available in the market: Human Hair Wig and Synthetic wig. There are many types among these two.
Among many types of wigs lace front wigs is one of the most popular ones. The name resembles its type and functions. Lace front wigs are characterized by lace in the front part of the wig. The synthetic or human hair is installed on that lace. There is no lace at the back part of the wig. It means that it will put less pressure on the backside of the head.
There are pros and cons to everything. The lace front wig is not different. This article would sum up all of the pros and cons of using a lace front wig.
Pros of Lace Front Wig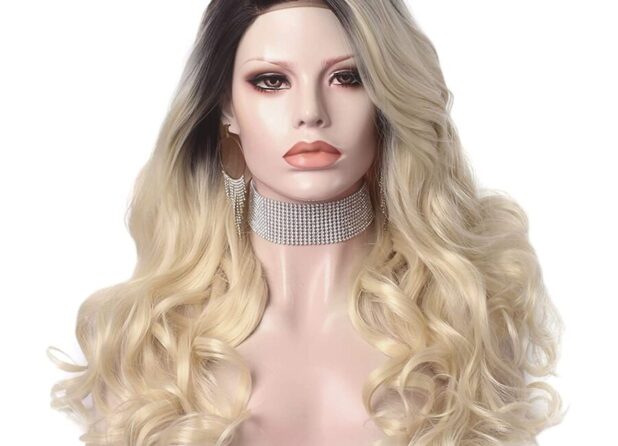 There are many advantages of using a lace front compared to other types. The major advantages can be summarised below:
Human Hair or Synthetic Hair
Whether you love human hair wig or a synthetic hair wig, you can find both in the formation of a lace front wig. There are certain benefits of using a human hair wig or synthetic wig. If you want to avail all benefits of these two types of wigs, a lace front wig would be a great option. Moreover, having both will add variety to your style list.
With Glue or Glueless
Different person loves different types of hairstyles and wigs. Some feel comfortable using glue to fix the wig to the skin or to fix it perfectly in position. The best thing is that lace front wigs can be found in both varieties. You may need to bind an elastic band to fix it in position. The choice is yours, whether you feel comfortable having glue or without glue.
Easy fixation
Fixing wigs to the proper position may take a lot of time especially if you are a newbie. Wigs that are characterized by lace in the front are easy to install and can take few minutes to install them properly. The first install may take some time but after that, it may become like wear and go within minutes.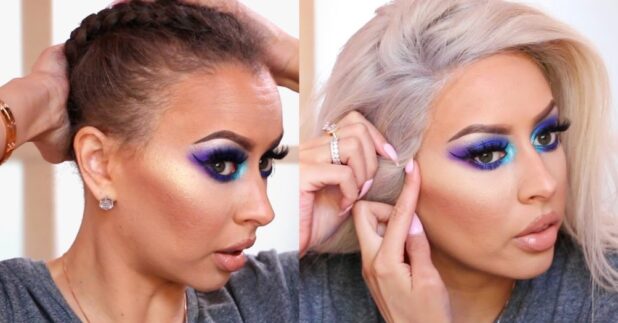 Longevity
The longevity of the wig you are choosing depends on many factors. It depends on the material and types mainly. For example, lace front virgin human hair wig may serve you a couple of years and high-quality synthetic wigs can do the same. The matter of concern is that there are a lot of shops that produce and sell very low-quality wigs at a cheap price. These wigs may lose their color, may lose shines, or other properties after a couple of use. So, it is recommended to purchase from a brand shop like unice.
Washability
Based on the material, wigs can be washed with shampoo we everyday use. If it is made of human hair be careful to take good care of it as virgin human hair is prone to shrinks/elongations with temperature change. Thus it may lose its shines and may look pale. On the other hand, lace front synthetic hair wigs may need general washing and general care. Do not wash synthetic hair with warm water ever. The quality may deteriorate if you use high-temperature water for synthetic hair wigs.
Wig for the Full Day
Lace front wigs are well known for their comfortability. It is lightweight and looks natural. As a result, if you are planning to wear a wig for a full day or a long time, do not think twice to buy a lace front.
Comes in Different Color and Style
If you choose to have human hair one, the color may be limited. But if you choose to have the synthetic one, it is available on your choice. Any color, any shape, any long, straight, curly, body shape, wave everything is available within your fingertips (online shops!!). If you tend to change the hairstyles more often using a wig. A lace front wig would be a good choice as variety is a good feature of this type.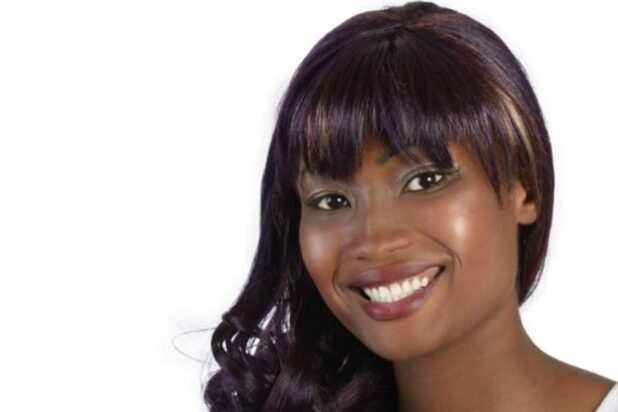 Cons of Lace Front Wigs
Nothing is free from disadvantages. The main disadvantages of using lace front wigs are-
In the beginning, it may take time to fix up a lace front wig. But later, it becomes easy. So the beginners with wig may find it fairly difficult to install.
You may need to use some glue to attach the lace to the head skin. Everyone knows glue is not good for hair and skin.
You may need to fix the hairline by yourself which could be bothersome. The user needs to cut the excess lace to fit properly to the existing front hairline. This could be difficult for beginners.
Sometimes, you may need to use some makeup to cover up the lace that shows up at the hairline. You may need to use concealer or something similar to cover up that place at the hairline.
Choosing a perfect hair wig for first-time users could be difficult. Lace front wigs have some good reasons to have it in collection and use. Especially, if you like to have comfort for the full day, this specific type of wigs is suggested.
There are many pros and cons. There are many types. Choose wisely and make a decision based on which one goes with your personality. Matching a hair wig with personality is important because hair is not only hair, it is a showcase of inside you.