Many details go into planning any event, be it a community fete or fair, a school fair, a company party or family day, or even a birthday or anniversary party with more than a hundred attendees. You will already have a fair idea of the logistical aspects of planning your event, along with your crucial considerations when it comes to entertainment and food, but what about the other aspects, such as insurance, safety, and more? So are you planning a big event? Here are the answers to your main questions regarding safety, insurance, and other essential aspects.
How do I plan and organize the day of the event?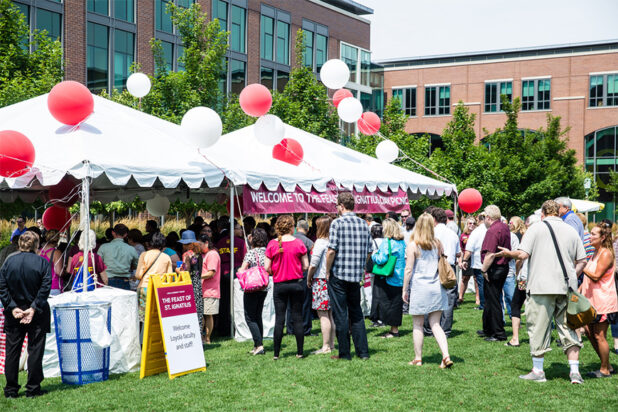 When you have already gone through some of the most important aspects that make up your event, including the venue, the number of attendees, the entertainment, and so on, you would have to plan for the actual day itself. A lot of detail will have to go into this because you don't want anything to go wrong. A few days before the actual event, it would be a good idea to do a run-through of the actual event and consider every single detail. You and your committee or team have to discuss essential questions, such as:
Where is everyone supposed to be? Does your entire team or do all your committee members know where they have to be and what roles they have? Do they have a clear idea of their responsibilities, especially if something negative happens or doesn't go according to plan?
Do you have a full rota, or do you still have to seek out volunteers at the last minute to fill in all the gaps?
Is there a way for your volunteers and equipment to get to your venue? In the same vein, how will they get back out?
Can you take the equipment you hired straight to your event venue, or will you have to store the equipment somewhere before and after?
If you are relying on a provider of equipment, how close can their vehicles and other transport equipment get to your site? You may have to think about acquiring trolleys or getting volunteers so they can carry the equipment to your actual site.
Is there someone assigned to handle the money on the event day? If you are handling large amounts of money, think about assigning a person to collect the funds at certain intervals during the day.
In line with the previous, do you think you need plenty of change? You may have to ring your bank a week or so before your event to make sure they can put aside some change you can use.
Are you offering enough entertainment and activities for everyone? Remember that queues can detract from the fun of the event and ruin your attendees' day, so make sure you have enough entertainment and activities for all attendees. You may want to hold contests or competitions, hold a raffle or bingo game, or set up performance artists like bands, dancers, magic acts, and so on.
Consider how bad weather can affect your event. If you are hosting an outdoor one, think about putting up a large tent or marquee where attendees can seek shelter if there is too much wind, rain, or sun.
Have you put aside ample time for everyone to assemble and set up all your booths, rides, games, and so on? Do you also have enough of the materials you need?
How can I be assured of safety for my event?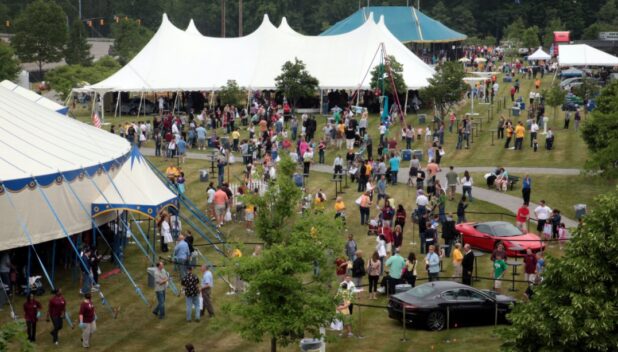 When it comes to safety, it's all about taking reasonable precautions and assessing your venue or site for any hazards. You have to make sure that your providers (whether it's the provider of stalls and rides or providers of food and drinks and so on) have the proper accreditations or certifications. For example, if you are relying on a fairground ride provider or a provider of inflatables, make sure they have the appropriate certificate of conformity or inspection certificate, respectively. They also need to know how to secure the inflatables properly and operate the rides with skill and expertise, like fairground hire companies such as https://www.wearetricycle.co.uk/.
You have to ensure electrical safety as well as fire safety, and for fire safety, your venue provider should assess the fire risk of their premises and make sure that they have the proper measures for fire safety in place. If you would like to be doubly sure of this, discuss the fire safety measures taken by the owner of the venue and ask them what you need to do in case of any fire. Of course, there are some more apparent measures you should ask, such as working fire alarms, fire exit locations, who will evacuate the premises if necessary, and whether or not they have any equipment for fire safety, be it fire blankets or extinguishers and the like.
How can I check the safety of food?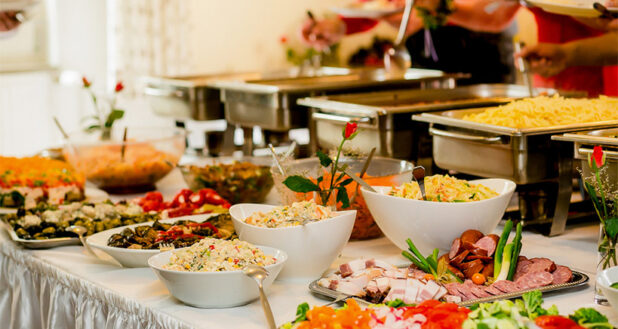 If you are providing or selling food for your event, make sure that any prepping and serving equipment and facility are clean and hygienic and in good condition. Check that the facilities are situated in a good way so that there is no food contamination, particularly from waste, animals, or pests. The facilities used for washing should be appropriate as well, and keep in mind that some individuals have allergies to food, so providers should be able to answer any questions regarding the ingredients or origin of the served food.
Do I need to acquire insurance?
Under the law, you are not required to get insurance if you host a community or voluntary event. But you may still want to ensure proper insurance coverage if something occurs and you are faced with a claim. Acquiring public liability insurance isn't just for your peace of mind – it's also good foresight.
Sometimes, local councils or landowners will require insurance, and since this isn't a legal requirement, ask them if you could sign a disclaimer instead. But if you decide to get insurance, check the policy terms carefully and make sure you know the exact coverage and whatever requirements it has.