You may have noticed these items in many places. It is mostly a one-color canopy. They are a very cheap option which means that the quality is not great either. On the other hand, we have custom pop-up tents. They offer impeccable quality and last longer. Why do we think they are a better choice? Since one event can count thousands of people, you need to adequately stand out from the crowd.
You will not succeed with a regular pop-up tent. You need something that will attract a lot of customers. That is why many successful companies opt for branded pop up tents. They found a great way to implement their marketing strategy because they clearly highlighted their brand. Read below what are the other benefits of using custom pop-up tents.
1. Brand promotion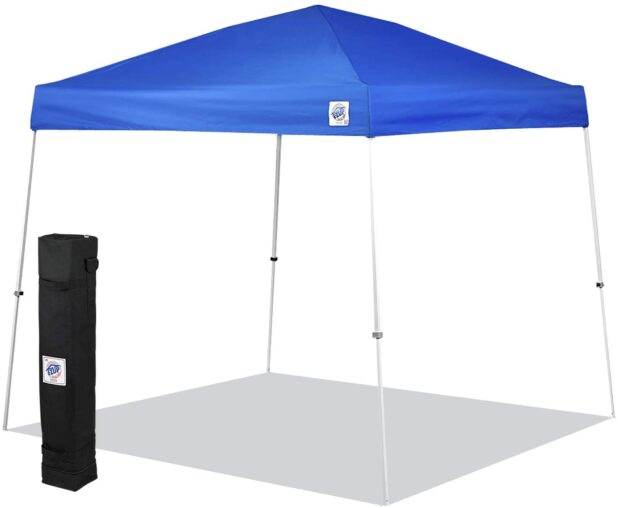 Since the goal of every company is to promote its brand to the maximum, you can't think of a more efficient and simple way than this. So, custom pop-up tents will definitely make you stand out from the crowd and overshadow the competition. Best of all, you can customize their look to your brand or ideas. This is possible thanks to a large selection of colors, shapes and everything else. This way, you will attract the eyes of passers-by and maybe bring them to your stand. Once you highlight your brand in the right way, it will not be difficult to notice it from a great distance.
This way you will be clearly distinguished from the others by a unique combination of colors, fonts and graphics. Don't forget the color impact on your brand. It is a decisive factor in branding, because it greatly increases its recognizability. It is custom designs that allow you to come up with the overall look of Pop-up tents. For example, customers who are already well acquainted with the look of the brand will surely come to you immediately. On the other hand, a well-designed look could interest many new customers.
2. Easy to install
In addition to the many options you can choose from when it comes to looks, custom pop-up tents are easy to install. Also, expect equally easy transport, because they are not difficult to manage. Traveling with different props makes everyone nervous, especially if they are more complicated to install. Then, at the very beginning, the enthusiasm for further actions is lost. As you know, good mood is very important in any business. So it would be good to avoid stress if possible, and with this option you are guaranteed a good time and good results.
Your business marketing will not suffer because of complicated props, but just the opposite. Now you can focus as much as possible on the most important thing, and that is business. Forget the logistics of setting up a tent. That's why people love them so much, because they can carry them everywhere with them. No matter where you go, you just need to put it properly in your carrying bag. This way you will take up very little space and provide good protection. You won't need additional tools to set it up, and you'll be equally easy to download when the time comes. Also, according to the Strike Now takedown is equally simple.
3. Quality material
We must not forget the endurance of pop-up tents. Their construction is made of steel or aluminum. That means you can stop worrying about the weather. Most of them can't really do anything because they are made to withstand bad weather. This would mean that this is an economical move, because it is a reliable product that you will not have to replace quickly. So, it will not disappoint you even in difficult situations. They are UV-coated, and water-resistant.
4. Appropriate protection for the stand
Apart from the fact that the pop-up tent will not be so easily damaged, it will provide adequate protection for everything else under it. When it comes to staying outdoors, you definitely need something like this. External conditions are sometimes unpredictable, but even if you know that bad weather is coming, you can be without worries. These tents will provide you with the necessary shelter from disasters, but they will also block sunlight so that they do not have a bad effect on the products. In addition to protecting your products from the sun, it will also enable everyone who visits your stand. It also protects against other elements such as snow, etc. This way you will make it much easier for yourself and your customers. You will surely make a bigger profit, because you will not be interrupted by a sudden rain or something else. You will be ready for most weather conditions.
5. Multipurpose use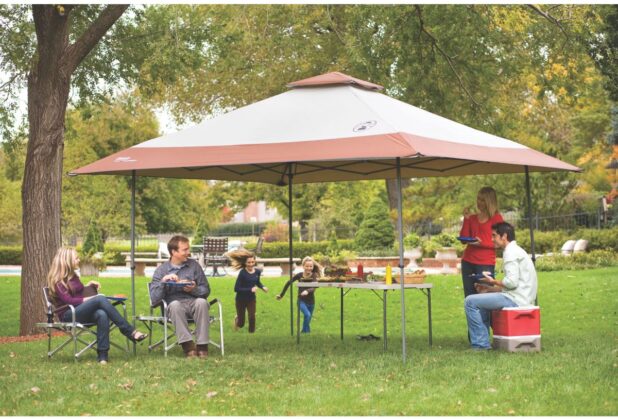 One of the best things that goes with pop-up tents is that they are suitable for multiple events. Generally when it comes to custom design, you can do a lot. Don't think they are made exclusively for festivals and fairs. They are mostly used for these purposes, but they are much more than that. They are also a popular choice at sporting events, street festivals, concerts and other venues. Since they have many advantages, you can use them in a variety of situations. They adapt very easily to all business requirements and needs. So it's not an item you'll use once for a special event. We must emphasize that they are an excellent choice for an indoor space such as an exhibit hall.
6. Affordable price
The price-quality ratio is excellent. This means that you will find them at very reasonable prices. Given that you get excellent quality, longevity and protection, this is a smart investment. So, it is not disposable and that makes it a cost-effective option. For a reasonable price, you get a more professional look for your company. Because of things like this, you give the impression of a serious person investing in your company. This way you will achieve greater credibility and customers will be even more comfortable with you.
Conclusion:
Take advantage of custom pop-up tents to stay in the spotlight. This is the basis for good promotion, because you will get the necessary audience. Plus, they're really easy to manage.