The cost of duct cleaning services depends on the number of rooms in your house and the type of duct you use. You could pay an average of $420 if your home has three bedrooms. However, most homeowners pay up to 600 dollars for air duct cleaning.
Professional duct cleaning companies have special tools to carry on the exercise. Since it is more expensive to purchase these tools, you should avoid DIYs. Check more details here.
1. Why It Is Essential To Do Duct Cleaning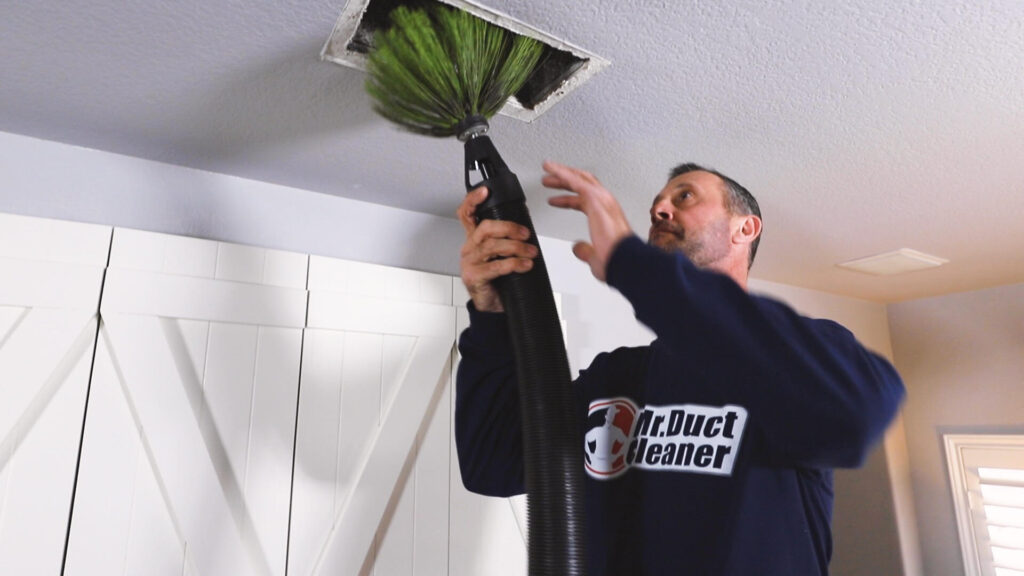 Your HVAC furnace distributes heated or conditioned air to the rest of the rooms. This air comes from the vents, mostly mounted on the wall, ceiling, or floor of the room. Air from the HVAC purifier runs through the ducts and blows out to the rooms through the supply vents. Cold or heated air is taken back to the air handler through the return ducts, which have filters.
Dirt and dust stick on your air duct system. Mold and allergens can also grow inside the system. They contaminate the air, and this can cause an allergic reaction to the family members and pets. Cleaning your ducts gets rid of these contaminants and makes the air you breathe clean.
Dirty ducts can also lead to high energy bills. When filled with dirt and dust, the duct tends to work more, using a lot of energy. This can also weaken its mechanical parts, reducing its lifespan.
2. How Much Will You Pay For Duct Cleaning?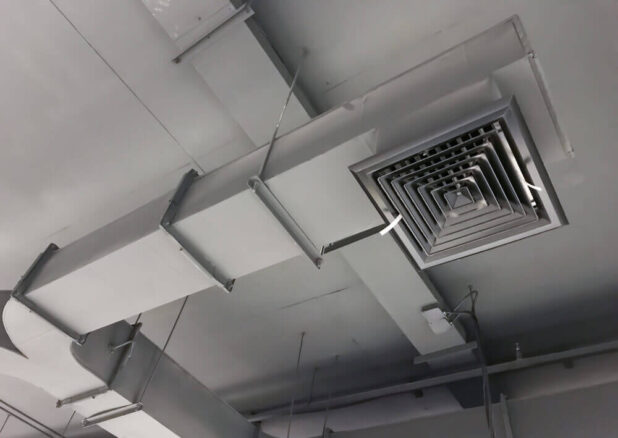 Some factors will determine the cost of your HVAC cleaning. Most homeowners will pay around $35-50. However, before choosing a professional cleaner, be careful not to hire scammers. Also, do not be convinced by offers and discounts.
Some of these low-cost estimates are not legit. Unethical companies will offer to charge you less and inflate the cost once they inspect your duct. Some say that your system is too dirty or has a lot of molds which needs more chemical to eliminate, and you will end up paying more.
When looking for professional cleaners, ensure you contact a number of them to have more options. You can then check on their cost estimates and interview each company. Also, make sure you check their online platforms and read other customer reviews. Some of the factors that will influence the cost of duct cleaning are;
The more vents you have in your home, the higher the cost.
Ducts with flexible materials can easily be damaged. This means that the cleaner has to hold it with care. Due to this reason, the cost of cleaning such ducts is high than cleaning ordinary materials.
The more mold growth in your duct, the more chemicals needed to clean it. This raises the cost of your air duct cleaning services.
There are seasons when the demand for air duct cleaning services is low. During these times, cleaners offer the services at lower prices. If you look for a duct cleaner towards the end of winter or summer, it might cost you less.
3. Other Costs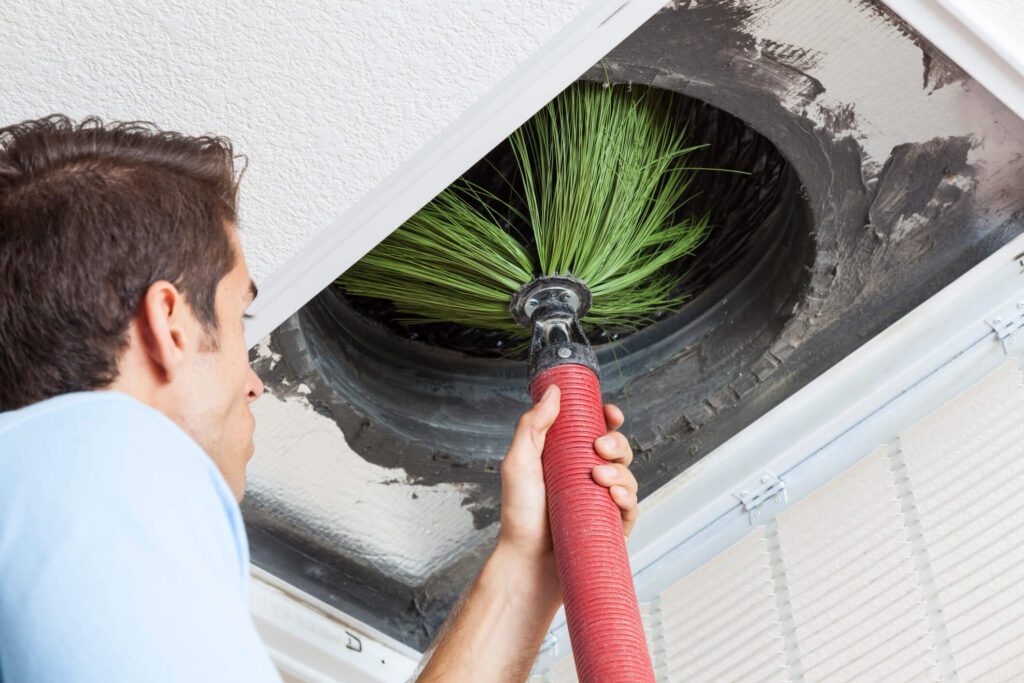 After a cleaning company provides you with their price list, ask them if those prices are fixed. Some companies tend to include more costs for additional services.
If you are told that there is mold in your system, ensure you ask to see it for evidence before the cleaning begins. Mold removal costs more which could be up to $0.12 per square foot.
The areas of the furnace that you want to be cleaned could mean an extra cost too. If you want your blower fan, heat exchanger, and AC coil cleaned, it could cost you an average of $115.
4. How Much Will You Pay For Labor
When most cleaning companies are writing down their price list, they consider the above-listed factors. Others might not charge hourly rates. However, they know how long it will take to clean the duct, considering those factors.
5. Should You Consider DIY
Some people might be tempted to use the dryer vent cleaning kit for duct cleaning, which can cause damages and won't do the job well. The vacuum and hoses used for this process are expensive, and it's not a process that needs to be done regularly. Therefore, it is advisable to stick to professionals when you want your HVAC cleaned.
BENEFITS OF HIRING AN AIR DUCT CLEANING SERVICE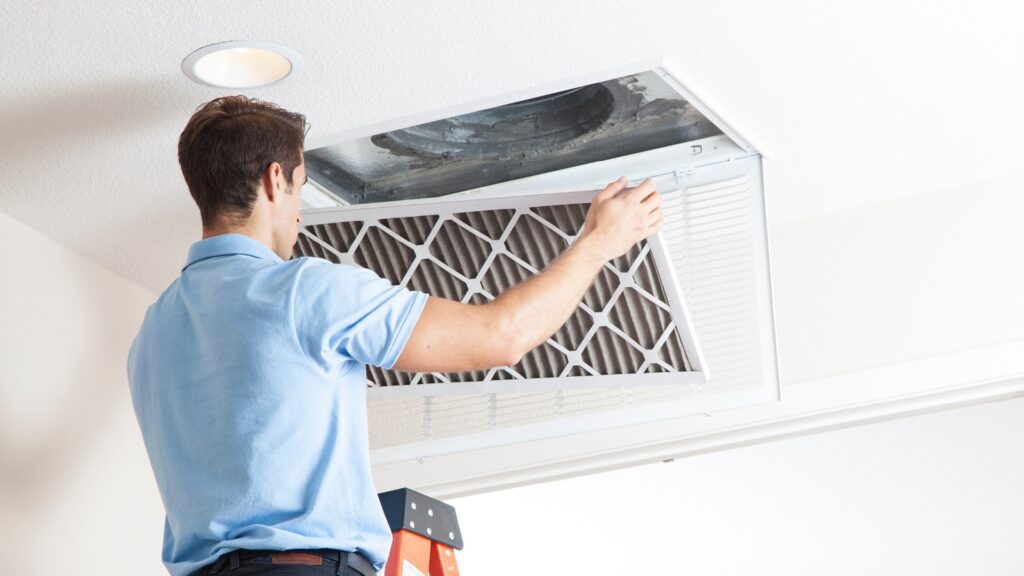 You will have Better Air Quality
The dust and dirt are accumulating in your air duct as time passes which can influence the quality of air. More precisely, there are different microorganisms such as mold spores, mildew, pet dander, pollen, and all kinds of bacteria that can get into your air duct. They can be very harmful to the person's health because they can cause allergies and irritate the airways. Because of that, you should hire an air duct cleaning service and prevent the circulation of these microorganisms and bacterias around your house. The cleaning company will remove all the harmful elements which will ensure that the quality of air in your air duct is clean. In that way, you should not worry about the health of your family members because there would be no chance for them to inhale the dust.
Filter Out Unpleasant Smells
There can be different odors circulating your house from the pleasant aromas to the uncomfortable and unpleasant ones which can come from all kinds of sources. If there is no fresh air entering your home, you will be inhaling and smelling the combination of bad odors from your air duct. The reason for this is the fact that heavy dust accumulates in the duct over time which creates a very bad smell. The worst thing that happens to many people is when they become used to it because they smell it all the time. Logically, after some time they become unable to recognize it and to identify the bad odor. This could be very embarrassing when you have a guest coming. However, we suggest you avoid that scenario and hire professionals who will clean your air duct on time. In that way, the bad odors and smell will be cleared and removed so you and your family will only breathe the good smells.
 Air Conditioning Costs will be reduced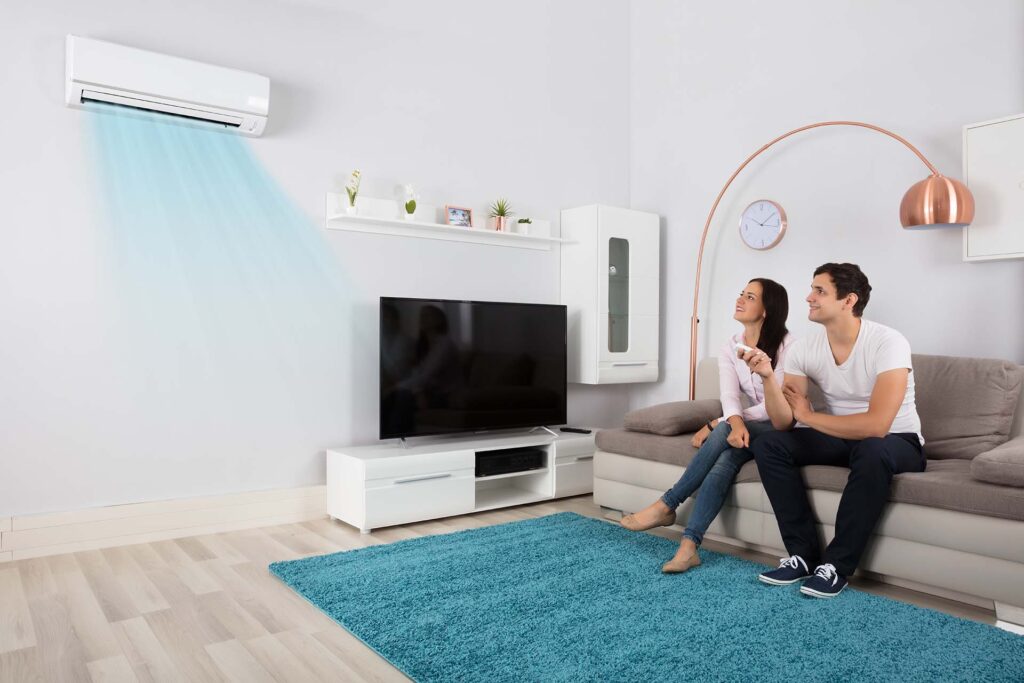 If you noticed that your electrical bill or gas bill has increased a lot in the last period, you should know that the reason for this is your dirty ducts. When air ducts are clean the system will not have a reason to work so hard. In other words, with quality performances and with reduced energy costs, your heating and air conditioning system will not have a reason to struggle. Logically, if you clean and maintain your air ducts regularly, the system will work more efficiently and there would be no utility bills. You should think in the long run because you can save a lot of money if you clean your air ducts regularly. Also, it can increase the lifetime of the system.
You can be sure who you are giving the job to professionals
When you are giving the job to a reliable and certified professional cleaning company, you will ensure that the job is done properly. The service for air duct cleaning can meet your demands and do the cleaning task in the right way. Authorities are giving them certification which means they are satisfying all the needed parameters to finish the job without making mistakes. As a result, you will be a satisfied client.