Photos with a pet always look very special. Besides, it's a great way to spend your day with your fluffy friend. You'll get tons of positive emotions, nice photos and amazing memories of this day. But it's important to know how to prepare yourself and your pet for the photo session. In this article you will find some tips and advice. We hope this will help you to have the best possible photo shoot with a dog.
Why should you hire a professional photographer?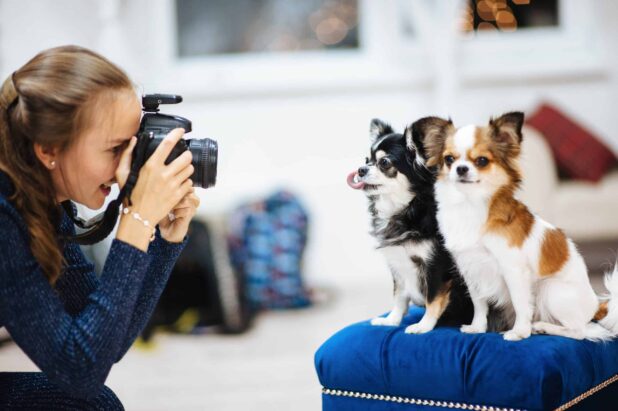 If you thoroughly look through professionally taken photos, you will see the following: perfect background choice, beautiful theme for the photo session, great harmony between the dog and the owner.
Professional pet photographers know a lot of styles suitable for dogs' photo shoots. They also know how special every dog is. Therefore, they can find a unique approach to your pet, so you will get a wonderful photo session. Otherwise, the dog won't be able to relax, it will be hard to take any pics of it. A scared or angry dog will not let you have good photos. The whole day may be destroyed.
So, to sum up: a successful photo session is the result of your and the photographer's consolidated effort.
Getting ready
Once you've chosen the location for the future photo shoot, do your best for your dog's comfort. What to do before the photo session:
wash and clean your dog. You could visit groomer as well. It would be good to have a nice and clean pet on the photo session day.
check if your dog remembers all the orders you planned to perform during the photo shoot. As the photo session may cause stress, you have to be sure your pet hears your voice.
if your dog is very energetic, let it run and play before the photo session.
don't let your dog eat too much before a photo shoot. So it will be more alive and you will be able to use treats as a reward.
calm yourself down. Your dog will be stressed if you are stressed. Act like everything is okay and you are having a nice day together. In fact, it's true. Just enjoy your time together with your pet.
Don't forget to take those things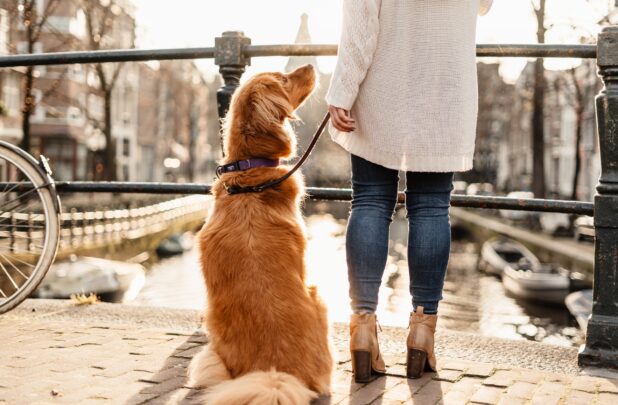 Pack the necessary things to make your photo session day nice and comfortable.
dog's favourite treats (if there are several types, then take them with you)
favourite toys (also take a couple, if there is more than one favourite)
leash or breast harness
brush for the fur
water and a bowl
This basic set will let you have a stress-free photo shoot. If there is any chance for you to meet the photographer in person in advance, it would be very good for your pet. Also, do not forget to share your ideas, so the photographer knows what you expect from the photo session.