Photos serve as beautiful memories to your happy moments, and it is blissful to swipe through those memories. It is a terrible feeling to know that a folder on your system no longer holds your beautiful memories in JPEG format. Your photos got corrupted.
You panic at this instance and look for ways to repair corrupt photo. However, there is an easy way to repair corrupted photos, using the Wondershare Repairit photo repair program.
In this article, we will talk about types of image corruption and how to use Wondershare Repairit.
Part 1: Types of Images Corruption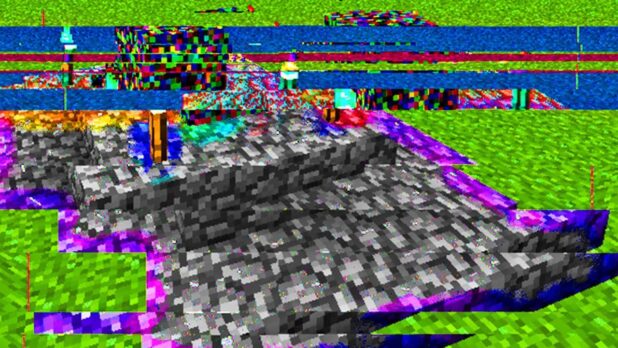 Image corruption occurs due to a lot of different reasons. Corrupt images could result from improper file transfer, virus infection, scratch or crack on CDs or DVDs, or pile-up of bad sectors on the storage media. Here we will talk about five image corruption types.
Invalid image file header
Invalid image file header error usually occurs when you improperly transfer the photos. When you try to open the image, the file explorer does not show a preview, there is no image in the photo viewer, or you see a distorted image.
Invalid value for registry error
Invalid value for registry error generally occurs when you upgrade Windows 7, 8, or 8.1 to Windows 10. The Registry comprises information of all the programs and instructs the system to operate a particular program. When you open JPEG image files, the Registry commands which program to use to complete the action. If the path is unknown to the program, it results in an error.
Invalid JPEG marker type error
Usually, the invalid JPEG marker type error occurs when you do not download the images correctly from the internet or improperly transfer the image files. You are not aware of this error until you open the JPEG files on a browser. The chance of this error is that you lose something during the encoding or decoding process.
Invalid JPEG file structure error
When you open a JPEG file and encounter an Invalid JPEG file structure error, it could be due to disorientation in the Start-of-Scan. The header of JPEG files has segments, and each has a valid marker. A marker is a pair of bytes that identifies the Start of Image and End of Image, and if it is missing, it displays the error.
JPEG file error code 0x80070522
The JPEG file error code 0x80070522 occurs when you try to modify a file that is non-modifiable. When you open such a JPEG file, you might face authorization issues as you may not have ownership of the file.
Digital photos are stored in JPEG file format owing to its Lossy data compression technique. The file format reduces the data size of the images for storage, transferring, and handling images on the internet. JPEG files are susceptible to errors, but these errors are easy to fix it.
Part 2: How to repair corrupted photos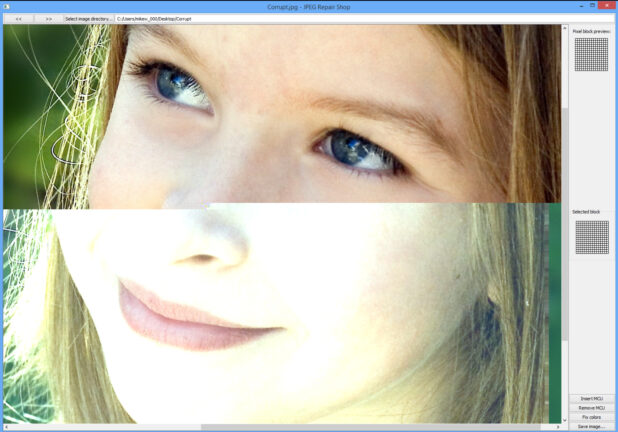 Wondershare Repairit is an advanced tool for photo repair. With this tool, you can perfectly and seamlessly repair corrupted, damaged, or broken photo files. The Repairit photo repair allows you to repair corrupt photo(s) or corrupt videos intelligently and smartly from Mac (macOS 10.10-10.15), Windows (7, Vista, 8, and 10), USB flash drives, phones, digital cameras, SD cards, and memory sticks.
Also, you can save the repaired photos in formats like JPEG, JPG, CR2, CR3, NRW, NEF, RAF, DNG, GPR, and ARW. The tool enables you to repair image files in just three simple steps.
The Repairit tool has several excellent features which make it a great choice to repair corrupt photos. It can fix any level of photo corruption. Whether it is grey areas, pixelated images, cannot be opened photos, invalid JPEG marker error, blur images, color errors, and image data not aligned. Moreover, you can repair images in batches, preview the repaired photos, extract the thumbnails, and fix severely damaged photos files with the advanced repair option.
Repairit photo repair software has two versions, Repairit Online and Repairit for Desktop. With an online tool, you can fix 200 MB video files for free without signing up. For the desktop version, you need to download it to get started with repairing corrupt photos and videos.
Talking about the price, you can try Wondershare Repairit for free. However, all the features do not work in the free version. You can purchase the license for as low as $39.99.
Steps to repair corrupt photos with Wondershare Repairit
Step 1 – Download and launch the Repairit photo repair tool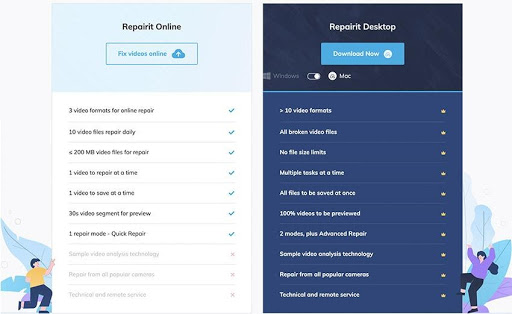 Visit the official Wondershare Repairit website and download the program on your desktop. Launch the software.
Step 2 – Add a corrupted photo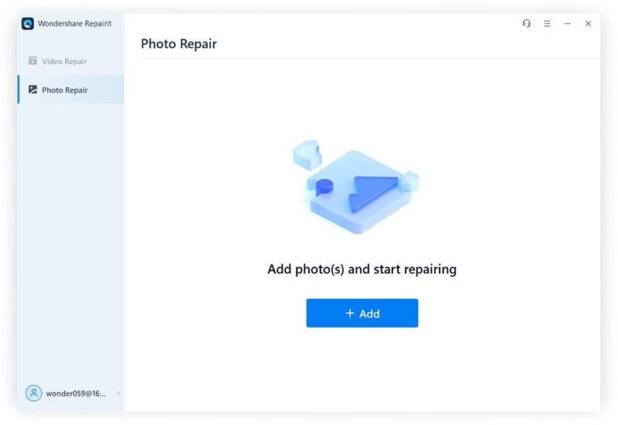 Start with adding a corrupted photo to the software interface. Click on photo repair and then either in the middle of the interface or click the Add button. You can add several images.
Step 3 – Repair photo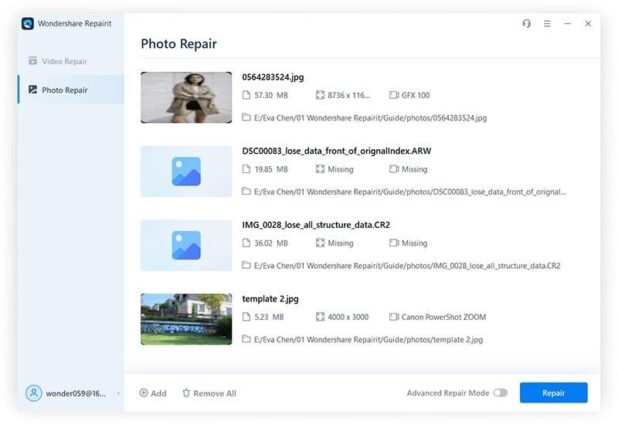 After adding the corrupt photo, the tool shows the information such as file name, file path, and file size. Now at the below right corner, click on the Repair button to initiate the process. You can select multiple photos to repair.
Step 4 – Preview and save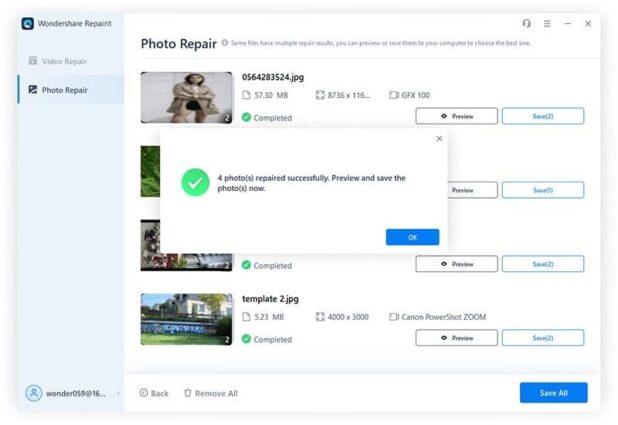 Once the repair process is complete, you see a message on the interface. "Photo(s) repaired successfully. Preview and save the photo(s) now." Click the OK button and then on Preview to see the repaired photo. Click the Save button and select a location to save your repaired photo(s).
Part 3: Tips to avoid photo corruption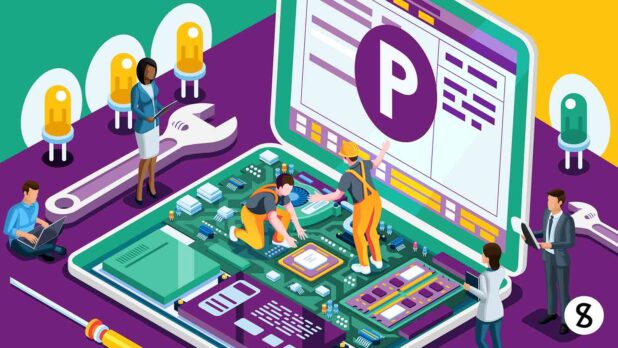 There are a few ways to decrease the chances of file corruption. Let us look at them.
Allow the computer to finish the task
If your computer is taking more time than usual to save an image or apply a particular filter, give it time to finish the process. If you interrupt the process, it may corrupt the photos.
Store photos in several physical locations
The best way to get back your corrupt photos is to store them in different physical locations. You can save them on your external hard drive, USB, DVD/CD, etc. If the photos get corrupt due to any reason, you can recover them from external devices.
Insert or eject storage media properly
To keep your photo files from getting corrupted, always follow the proper method of insertion and ejection of storage media.
Do not work on original photo files
Never work on the original files. Copy the images to your PC and then work on them. You can make the desired changes and save them. During the process, if anything goes wrong, you have the original photos.
Closing Words
While photo repair may seem impossible, but the chances of getting the image back are high with innovative and highly intuitive software such as the Wondershare Repairit Photo Repair. It is an easy-to-use, 100% secure, and free tool that does not hinder your data. It does the job effectively, and the intuitive interface guides you through the repair process. All this makes Repairit software globally preferred to repair photos and videos. After reading this tutorial, you would be able to use Wondershare Repairit like a pro. Keep the tool handy, so you can repair the important photos as soon as they get damaged or corrupted.
Read Also:
How to Recover Lost Data from a PC That Won't Boot
5 Differences Between Retouching And Editing Photos