The internet is a continuously evolving technology. The number of users signing up for an internet connection is much bigger than the ones who do not use or have internet. All day, every day, you need the internet to perform tasks, even mundane ones.
From checking your emails when you wake up in the morning, looking up recipes to cook for breakfast, streaming videos while you are waiting for your turn at the dentist, to scrolling through Instagram to check what your friends are up to, and finally, streaming TV shows before you doze off for the day, the internet encompasses most of our days. Whether you are a consumer or marketer (using consumer data for your marketing strategies), you have been hooked to the internet for one reason or the other.
Hence, not a day goes by when you don't turn on the internet on your device.
That is why most ISPs in the US are introducing and boosting internet speeds for smooth and seamless internet experiences.
For instance, in the final quarter of 2022, Xfinity has vowed to provide faster internet speeds so that Xfinity users will have a better experience with streaming 4K blockbusters, playing online multiplayer games, videoconferencing, and more. To learn more about Xfinity's Internet speeds, visit this page.
Moving on, in this article we'll discuss the statistics of how much the internet grew in 2022. This information is especially important for e-commerce marketing since the internet is the centre of all their processes.
Number of People Using the Internet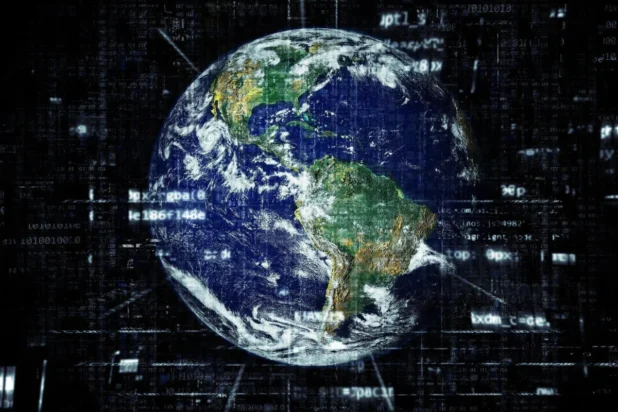 According to a report, there are around 4.95 billion active internet users around the world. If you consider the global population, which is 7.91 billion people, that is equal to just 62.6 percent of the world population. Or in simpler words, two out of three persons are active internet users.
What do these people do on the internet? It is also important to know the top-most activities being performed on the internet by these people. The most performed online activity on the internet is looking up information; six out of every ten persons use the internet to browse and search. Followed by staying in touch with friends and families consisting of 54.2 percent of internet users, staying updated about news and information by 50.8 percent of internet users, and streaming movies and other videos by around 49.8 percent.
How many Mobile Internet Users Are There?
Mobile phones are the most popular devices through which users access the internet because according to a report, half of the overall web traffic comes from mobile phone devices. This is more than how much web traffic comes from laptops/PCs (47.1 percent) and tablet devices (2.6 percent).
This just means that the use of the internet through mobile phone devices continues to grow. It could also be because of the increase in speeds of internet connections for mobile phone devices, as can be seen in an increase of 22% from 2019 to 2020 analytics.
Time Spent on the Internet by an Average Internet User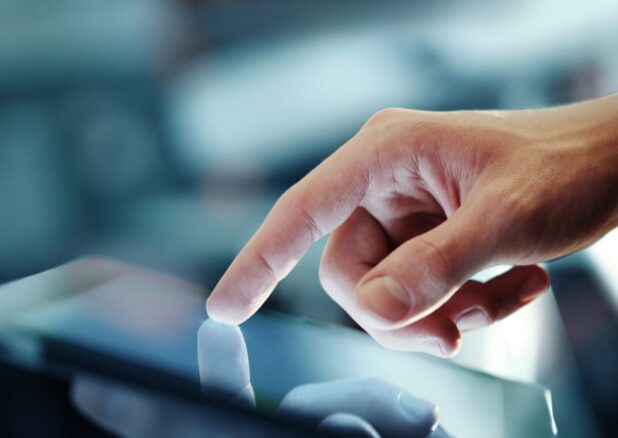 The fact that most of your things can get done on the internet i.e. homework, tasks, communication, job, entertainment, etc. it shouldn't be a surprise that internet users spend most of their days hooked up to the internet. According to a report released in 2021, an average internet user spends around six hours and fifty-six minutes being online in a day.
If you are an e-commerce business owner, this information could be incredibly useful for you. Because then you can use this information to customize your business strategy according to their demands.
Leading Internet Browser for Mobile Phone Devices
Google Chrome has been recorded as the leading internet browser in the market, even for mobile phone browsers (market share: 62.63%). That is more than Apple's (24.55%). That makes sense because three out of every four mobile phones are Android phones and Google Chrome comes pre-installed on all Android phones and devices.
Business owners may want to consider this as an important aspect of their business for targeting their audience. The above-mentioned information about Chrome being leading is true for mobile phones being used worldwide. But if you just want to look at the US market, Safari has 57.22% of the market share whereas Google Chrome only has around 35%.
Number of Online Websites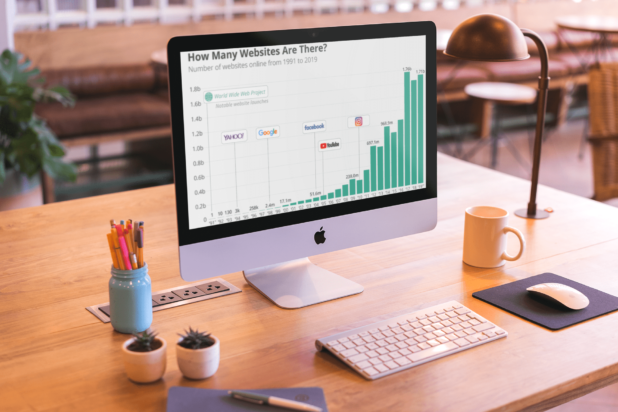 The number of websites on the internet is rising every day with thousands of websites being developed every year. As of September 2022, there are around 1.98 billion websites on the internet.
The majority of these websites are being hosted by GoDaddy, one of the largest US companies in the world. There are around 1.76 million domains registered with GoDaddy with a 16.8% market share. Followed by that, Google Cloud Web Serving has 10.1% of the market share and AWS Web Hosting 8.74%.
Overall Growth
Safe to say that the revenues that have been collected from the year 2022 – $5.7 trillion – have proved to be incredibly insightful for marketers and e-commerce business owners. And it is expected that this is only going to rise in the new year as well.
The growth in internet users and their online activities have brought about significant economic growth, encouraging business owners to increase their expenses in the digital marketing space.
Final Thoughts
The point of all these statistics was that business and e-commerce runners could use this information to locate their target audiences. Reading this article should give you a rough idea about the use of the internet in the US in the year 2022. The numbers already dictate that the use of the internet is only growing and that is expected in 2023 for sure.