An outdoor water fountain can be anything, from just a simple decoration in your garden to an elaborately designed piece that includes a statue or a waterfall. Whatever the case might be, it will improve the overall look of your yard.
Also, the look, feel, and sound of water has a calming effect on the mind. When you have a water feature in your yard, you can just kick back and enjoy the soothing sound of water whenever you want. Apart from improving how your yard looks, this addition will also improve your quality of life.
However, that's not what we're here to discuss. What you want to find out is why getting an outdoor water fountain can be a profitable investment, and we will be covering that below, with all the pros and cons that come with them.
So, if you saw some fantastic outdoor fountains at SoothingCompany.com but you're unsure if you should pay up for the stunning looks, read on to find out why it might be good for your wallet in the long term.
Why Would You Buy One?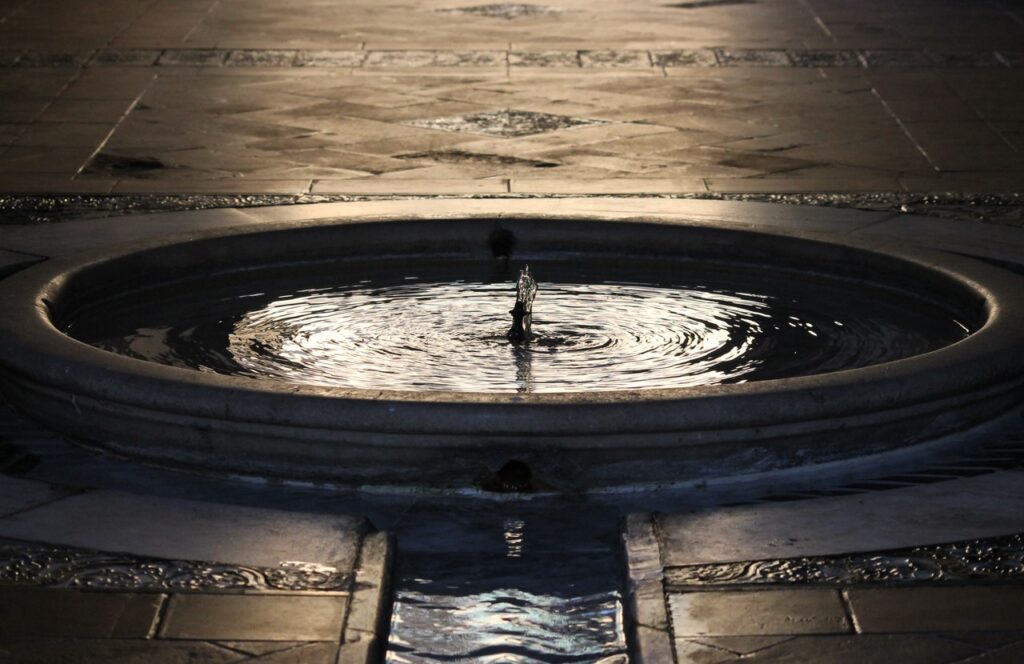 Apart from possibly tying the garden together and making it look overall better, the main reason you would get an outdoor water fountain is that it will look great not just to your neighbors but also to potential buyers. Also, it doesn't have to be a huge, elaborate piece – even a simple stone or glass fountain can make a world of difference when it comes to making first impressions.
Also, most of these fountains are pretty easy to take care of, both on the maintenance and the financial side. From the financial side, meaning that a body of water you might want in your yard will cost to install and upkeep, but water fountains are both the cheapest and safest option when compared to ponds or swimming pools.
How Much Would It Cost
The price range of water fountains themselves varies a lot, depending on what you are looking to get. They could go anywhere, from a couple of hundred dollars for a simpler bird-bath type of fountain to thousands if you're looking for something elaborate and complicated. Just remember – the more complicated a fountain is, the bigger the maintenance costs will be.
You should also keep in mind that there will be initial expenses for installation and plumbing, which vary depending on your contractor. You can also look into other optional features such as additional lighting for the fountain, which may seem excessive, but it pays off if anyone takes a look at the yard past sundown.
If you are looking to flip a house, which is the process of purchasing a property that's on the inexpensive side and then sprucing it up and selling it for a much higher price, then a water fountain is a must-have. So, even though they can be expensive, they can also be a lucrative investment. We will talk more about this in the next section.
Why It's Worth the Investment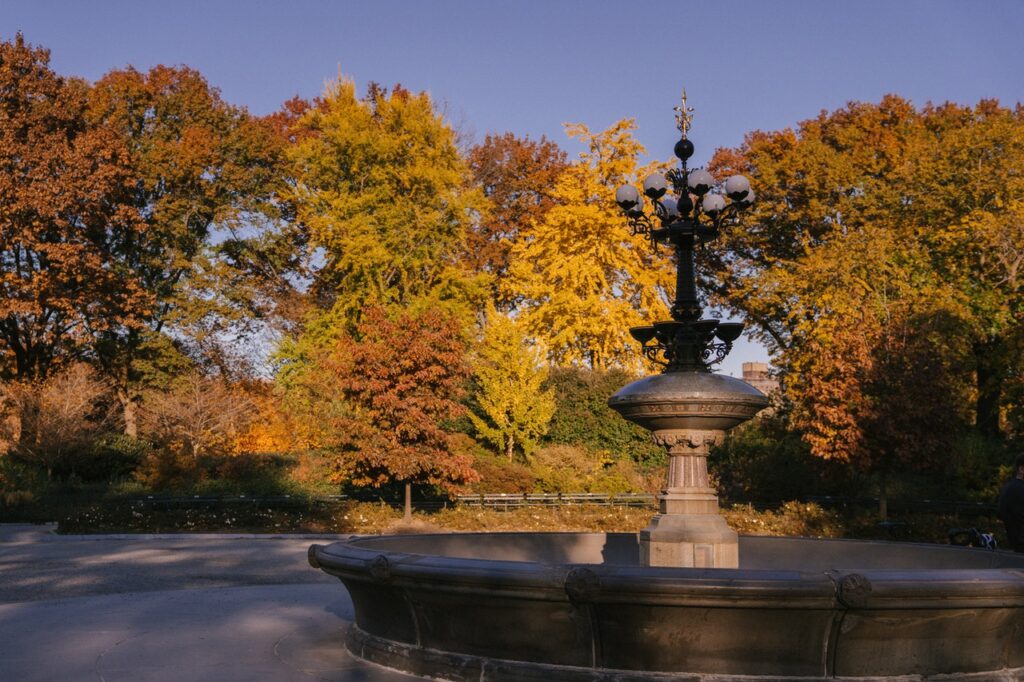 Generally speaking, there are two main reasons investing in an outdoor water fountain is a great choice. Those reasons are that the property will catch the eye of prospective buyers more easily, and because of that, the price of the property will go up. We'll explain a bit more below:
1. It Increases the Value of the Property
It's fairly simple – a water fountain checks all the boxes when it comes to what increases a property's value. It's aesthetically pleasing, considered a luxury, and overall brings the atmosphere of the space to another level. It's not just the look but also the soothing sound of running water that you can enjoy while relaxing in your yard.
After all, it's a landscape feature – even though not as expensive or as complicated as, say, a pond, waterfall, or a pool, it still alters the landscape and is substantially more affordable to maintain.
A general rule of thumb is that whenever you add a luxurious feature to the structure of a certain home, the price of that property will go up, and it will increase the overall attractiveness of it. Thus, you will bring in more prospective buyers.
2. It Helps You Get Noticed
Even without the increase in value, a landscape feature like an outdoor water fountain is sure to draw in more people to at least take a look, or maybe an interest in the property that has one. That by itself is a way that the fountain will essentially pay for itself when it comes down to selling times.
Maybe you won't get the dollar-for-dollar value of your investment, but the attraction of potential buyers is a big deal and can bring you much more money than just a simple fountain is worth.
In Conclusion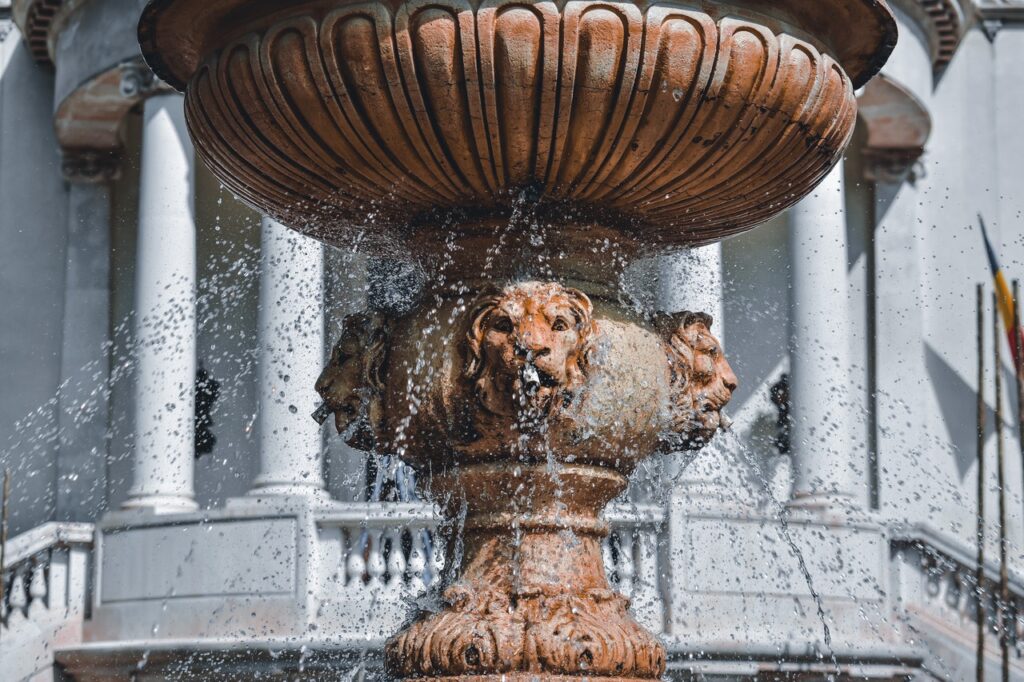 All in all, the only case where getting an outdoor water fountain is not recommended is when the property is in a neighborhood that simply doesn't attract people who would be impressed or interested in it. Those neighborhoods exist, and you should be able to discern if that's the kind of landscape feature that would fit in with its surroundings.
In all other cases, meaning in neighborhoods where these things are common, it's without a doubt a great investment idea, as it only increases the property value and costs next to nothing to maintain. Of course, if it is an elaborate fountain, then maintenance costs might go up a bit, but they shouldn't cost you an arm and a leg.
You should also probably speak to your realtor first and have them determine if your idea for a fountain is possible and how much would it roughly cost to get one installed. In almost all areas of life, it is always a good idea to consult a professional. Realtors know the ins and outs of the market, and they will be able to provide you with good advice.
Good luck, and enjoy your new water feature!