Updating your outdoor space is equally vital in updating your interior designs and concepts. One of the many ways to add some personality and style to your outdoor space is through water fountains.
You have seen fountains almost everywhere, and maybe it's making you wonder why people are so fascinated with these fountains. Fountains have been seen in old civilization paintings and drawings. They were often found in archeological excavations such as those found buried under the sands in Egypt, the discovered lost cities of Greece, and the volcanic ash buried cities around Mount Vesuvius like Pompeii.
You can find many incredible ideas to design water fountains for your outdoor space Outdoor Art Pros. This fountain expert company has endless water fountain designs and ideas that will surely simplify the entire process of redefining your outdoor space designs and concepts.
To get you going in designing your outdoor space water fountain, read on the ideas below to help you save some money and time.
1. Build Your Own Japanese Garden
If you haven't been to Japan to see their breathtaking bamboo parks and the natural steaming springs, then this idea will serve you well while you're waiting for your chance to fly far west, at least basing the direction of the commercial flight routes.
All you need for this design are some matured and treated bamboo, your water flow system, and two or more fountain basins. This depends if you want a simple single base fountain or a multi-base fountain design.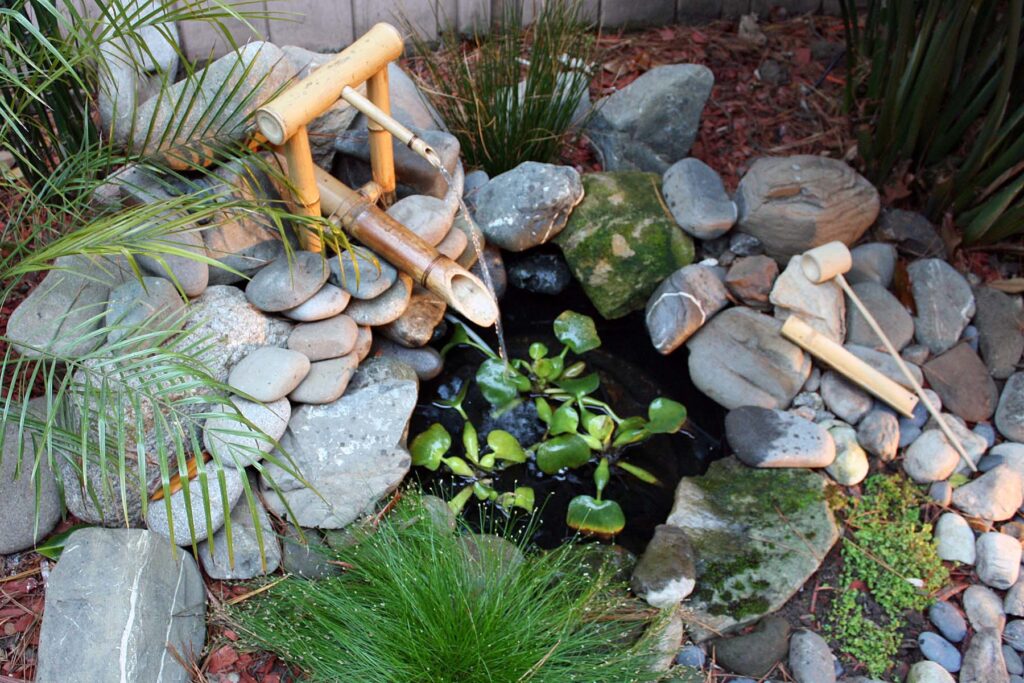 These bamboo fountains started as agricultural water systems in Japan that helped the farmers sustain their crops' water needs. It is a dual-purpose water fountain system called Shishi Odoshi or Deer Scarer Fountain, and the name itself already gives an idea of what it is and what it does for the farmers.
To achieve the oriental look of this bamboo water fountain idea, you must make the fountain's support spout and the bamboo water pipe high enough so that the water hits the basin with a sound resembling small waterfalls. You can place bleached or white sand and dark pebbles around the water fountain basin while planting short plants with bright green leaves in the corners of the outdoor area to make it look more natural.
2. Bring the Arts of the Louvre in Your Outdoor Area
Well, the Louvre Museum is not accepting visitors right now because of the current global health crisis, but that shouldn't be a reason for you to see their art. You don't need to fly to France, because you can bring Louvre right to your outdoor area.
You got it right! In this water fountain design idea, you will need to be bold enough to play with shapes, steel, glass, and concrete, and at times, must go for odd shapes and make them work together. Don't be intimidated, and this design will work just fine because it's not going to follow some strict rules like the other incredible ideas to design water fountains for your outdoor space. You just need to switch to your creative side!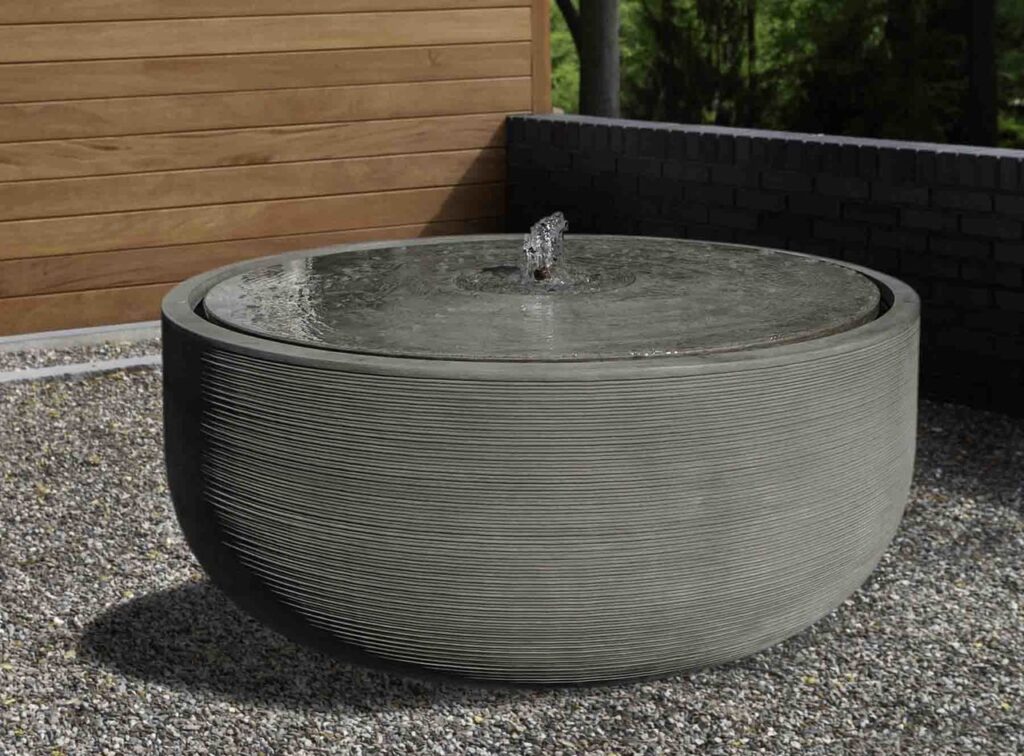 To start on, choose the concrete-finish fountain designs, and combine them with a steel or metallic spherical fountain spout. Another simple yet stunning design is by incorporating a tempered glass floor water fountain with a concrete-finish fountain to create that artistic industrial look.
In this design, you may want to lessen colors to achieve and preserve that modern Louvre arts and architecture.
3. Dig and Make Your Own Strokkur Geyser
Aside from the aurora borealis, people worldwide visit Iceland to see the volcanic nation's Strokkur Geyser. Some geographers say that this geyser formed back in the 1700s when a massive earthquake struck the country, and it has been putting up a 60-meter natural fountain show every 5 to 7 minutes.
Though having a 60-meter fountain coming out of the spout is not ideal for your outdoor space, unless you have the entire two blocks for your yard, you can still dig and build your miniature version of the geyser-like fountain for your outdoor space.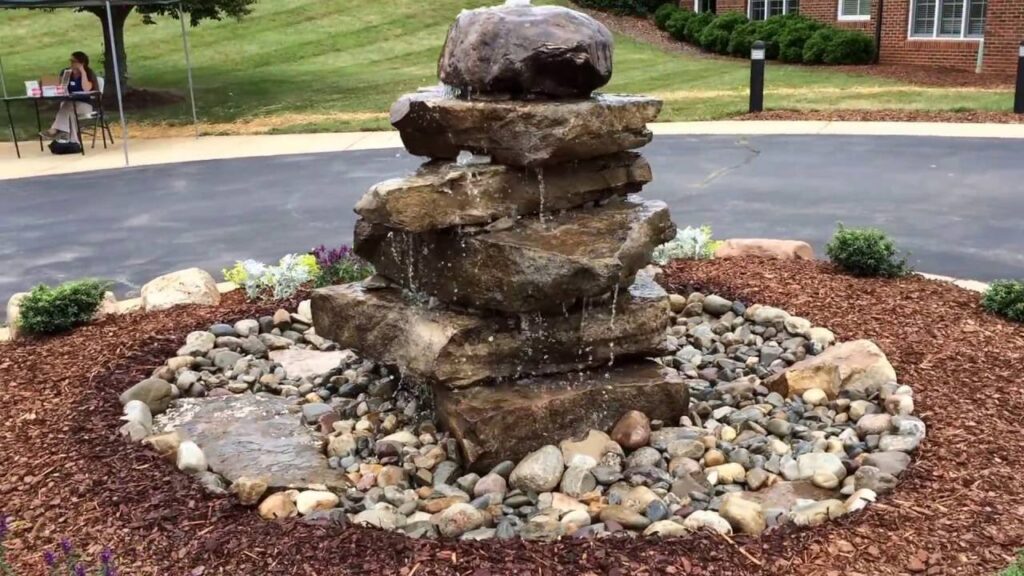 Unlike the other incredible ideas to design water fountains for your outdoor space, this requires less structure. You can start by digging a shallow pit where you will construct your concrete water fountain basin and water system. After that, you can finish the design by using dark pebbles or even volcanic rocks, if available, to cover the spout and give that natural geyser of fountain look.
4. Bring Back the Rustic Industrial Look
Imagine a steel factory, try to picture the buildings, the combination of rustic steels and some concrete covered by molds seemingly designed by time, that's the look that this design is trying to achieve! It may sound a bit technical, but this is one of the easiest to make.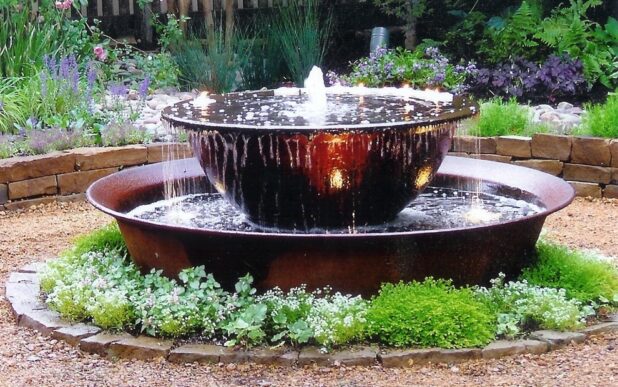 For this, you can shop for a rustic iron fountain basin and a pipe that you will pin in the middle of the basin. You can place submersible led lights inside the basin, or you can put a warm spotlight at the base of the fountain.
You can build a concrete stand for the iron basin or place it on the ground. Both will still give that same nostalgic look of the industrial revolution era.
5. Own A Cascade in Your Outdoor Space
This is a typical fountain design, but you must understand that there is more of it just being a simple stack of uneven rocks with water flowing from the top.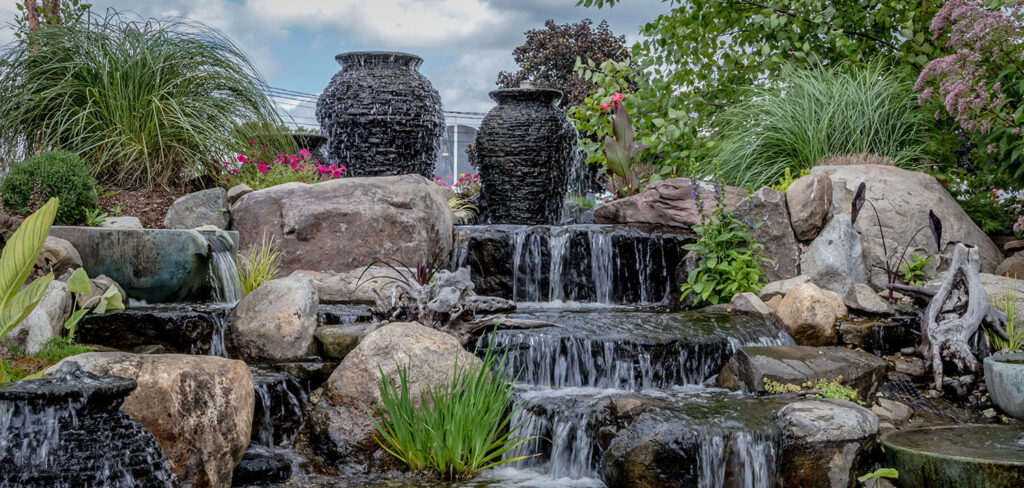 You can often see the cascade or waterfall fountains with swimming pools or small and shallow ponds. What you can do to veer away from these familiar outdoor pictures is that you can build the stack of rocks from the ground just like how you would typically create a waterfall fountain, but build the water fountain basin from the ground and cover it with stones. Make the basin shallow to accumulate enough water to cover the rocks, giving that natural stream look.
You see, there are just many incredible ideas to design water fountains for your outdoor space. You don't need to stick with the norm because you are free to express your creativity and resourcefulness in matching your outdoor design with your house or what you have. Most interesting ideas you can find at livingwateraeration.com.