Wedding venues can always maximize profits and along with the help of customers (both planners and couples), you can make your wedding venue stand out. You can improve your wedding outlet by reaching a good team that can help in social media strategy and is consistent, can target a specific type of audience.
Here are 10 listed ways that can help your wedding stand out in an exciting manner.
Here are ways to make your wedding stand out
The following 10 tips and tricks can help you make a good reputation and give a good customer service review without making further changes in your space:
1. Flexible reservations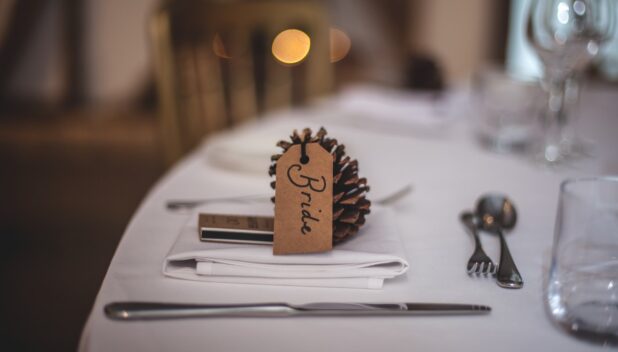 Flexibility has become a major part of the COVID-19 crises across the world in the planning and execution of weddings. Recognition is very important and that is something a customer looks for in public. There is no surprise that couples seek offers and this should be the first option you must discuss. Make a flexible reservation policy and design a website on which selling points must be shown well. Websites must summarize your policy in a good way and provide visitors a button to learn more like here.
2. Get featured at a Wedding spot
Wedding spot is a unique engine that provides customers ease to find venues by style, location, and keywords, etc. Wedding venues are easily located with the website so that the couples know how to manage the next steps.
3. Introduce Yourself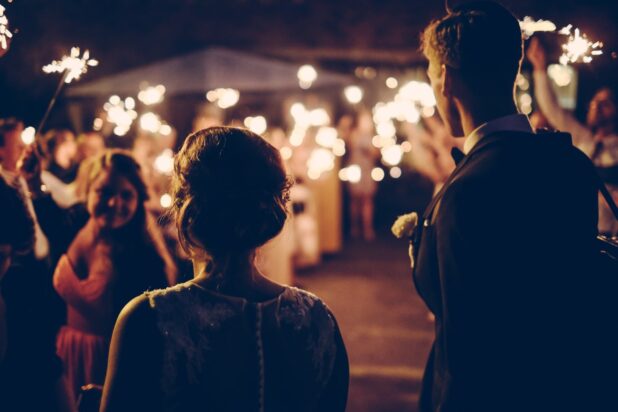 We connect through stories and a study has shown that too. We also love to compare ourselves to others. So storytelling is the best approach and we can find similarities like in person strong emotional bonds with a thing or place.
You can tell a story about the struggle in your starting days by making a wedding venue look like a story or connecting it with a historical community or story. Couples and viewers find that attractive and the image of your venue will feed up in their brains when they are searching for another venue and will end up booking your venue only.
4. Advertise a variety of styles
This also includes that you can help couples plan their styles of venue according to their likes and help them by giving two or three options to choose from so that they can look which can be good for them. You can create a landing page to showcase the theme with decor, layouts, and food. You can also include more variety within themes like if your wedding theme is rustic you can show off more of the farmhouse-style modern weddings also. You can add keywords to your website so that website can easily be searched and displayed on top when someone is searching for the venue. Most American brides want inspirational themes so you can include a variety of themes to help them find the suitable one on your websites.
Every couple wants their wedding to be a special one and wants their guest to leave wowed! According to ExpertEasy Guide, The Best wedding anniversary gifts countdown starts with Bistro lights to the ceiling from napkins to chairs and table arrangements and fresh flowers making a wedding venue the perfect. It leaves the image in visitors' minds which helps you grow more and more.
5. Give a look at the venue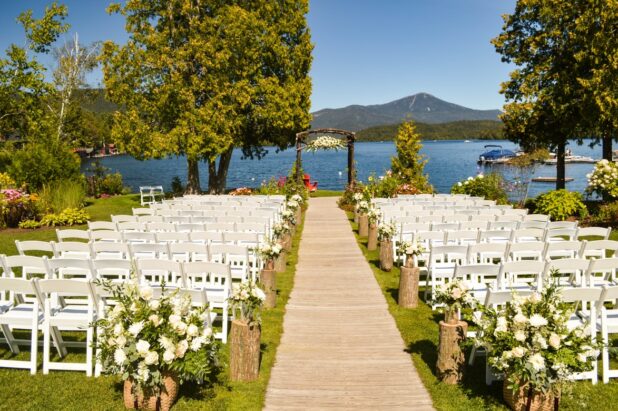 You can add fabrics to the room to soften the space of the room. The dance floor can be made of crystal and the backdrop can have fabrics with a dessert table. You can add a wide variety of desserts for people to have because of the mixed heritage of people in the wedding from Grandpa to small kids.
6. Photography
Photography in any wedding plays an important role. Everyone wants to see a beautiful wedding and that is why photography is important. Highlight the most attractive part of your wedding on your homepage and when a visitor visits the image on your website they get fascinated by it. Like a sunset view from the dining hall and couples sharing a romantic moment.
Hire a professional photographer to make clear shots that are breath-taking. If you feel you can take the photos yourself remember to take the right proportions so as to make the photos interesting and choose the burst mode which is now available in all smartphones and consider shooting in cloudy or lightening weather for maximum lightening for a better image.
7. Have a good package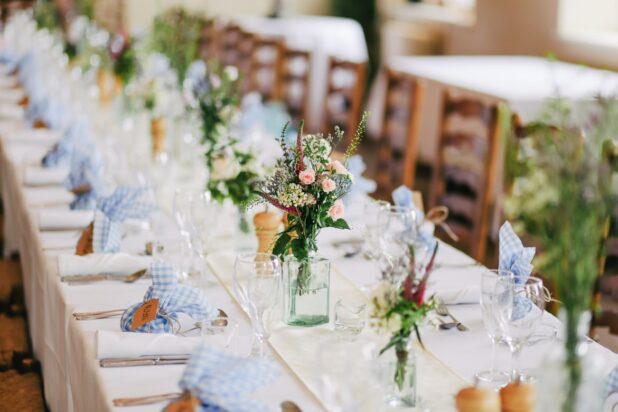 Add unique packages so that different people have different budgets and they can easily get what they are looking for in the best budget suitable for them. Like every bride wants a bridal shower in her marriage. People don't only book venues for marriage so remember that you can include different functions in your wedding venues like reception, engagement, and wedding ceremony, etc. You can also offer a discount so that it can attract sponsors and caterers, partnerships to your venue.
8. Showcase seasons
If your wedding venue is booked out all year long you can have a great opportunity because now you have an option to show the couples what all they can have during their wedding seasons. Showing a theme according to every season helps couples ideas how to decorate the venue for their chosen date.
9. Email Newsletter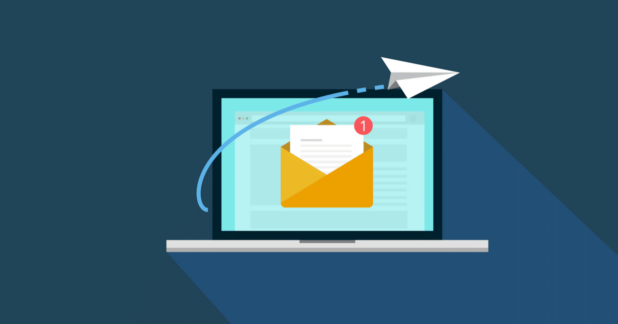 You can start an email newsletter and believe me it has a great influence on people. Everyone checks their mails on a regular basis, finding emails regarding wedding venues can help them or their colleagues, relatives find and decide a good venue with the help of you. An email newsletter is a good marketing tool nowadays and also a new source of income.
10. Film video testimonials
Video testimonials can be significant and when clients watch video testimonials and the real faces and names in it they find it lovely. It is somewhat difficult so most of the wedding planners and websites don't include it in their propaganda. You can ask couples to come to your location to shoot a video where there is a good amount of light and less hindrance of noise. Making small films of couples also attracts them.
Conclusion
If you are looking to make your wedding venue look more beautiful you can follow the above ways. This guide will help you save time, make work less hectic and help you design the best wedding venue accordingly.