An estimated 1,676,911 people in the U.S. get married, and a big chunk of them opt for a white wedding dress.
As much as you want your wedding day to be as everlasting as your lifetime marriage, finding your dream wedding dress can be as daunting as exciting. It's normal to go through all sorts of emotions ranging from tears to frustration.
It's a beautiful mess you must embrace to get to a happy ending. Read on to find out how you can put that excitement to good use by choosing the perfect wedding dress!
1. Pick Your Perfect Silhouette For Wedding Dress
When you choose kinds of wedding dresses, it is essential to select the ideal silhouette that will flatter your figure and make you feel beautiful. Start by taking some time to figure out what body type you have and the best cuts of dresses that may suit your profile.
Pick a dress that will highlight your features, bring out the best in you, and that you are absolutely in love with. This is your special day, and feeling comfortable and beautiful in your dress is key!
2. Research Designers And Trends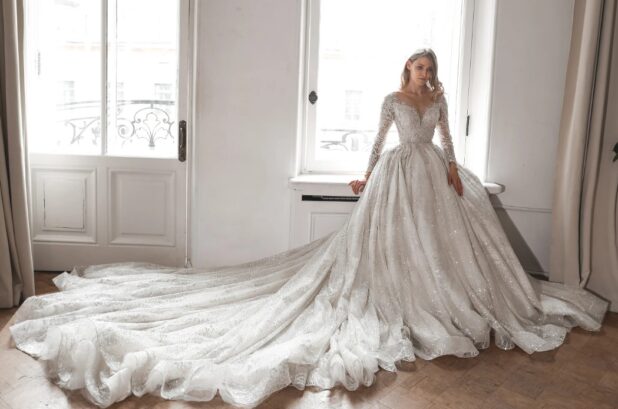 You can search online for popular designers, reviews, and more. Social media platforms such as Pinterest are filled with inspiring images of gowns, providing a great visual of what's in style. Don't be afraid to try on different styles, as this can help you understand what looks and fits best.
3. Plan A Shopping Strategy
Start your wedding dress guide journey by knowing what style of dress you want, what type of material, and how much you are willing to spend. Start shopping several months before your wedding day to allow yourself enough time to find the perfect dress. Visiting your local bridal boutique and talking to your bridal party to get advice and sharing their experiences.
4. Find A Fitting Professional
Seek out an experienced dressmaker or seamstress who will be able to measure you accurately and give the best advice for alterations to ensure you get the perfect fit. Before you book a consultation, check for reviews of the individual or business to ensure a good reputation; somebody with great experience and a portfolio to support their expertise is ideal.
Having an experienced individual by your side will help you select the perfect dress for your special day.
5. Picture Yourself In The Dress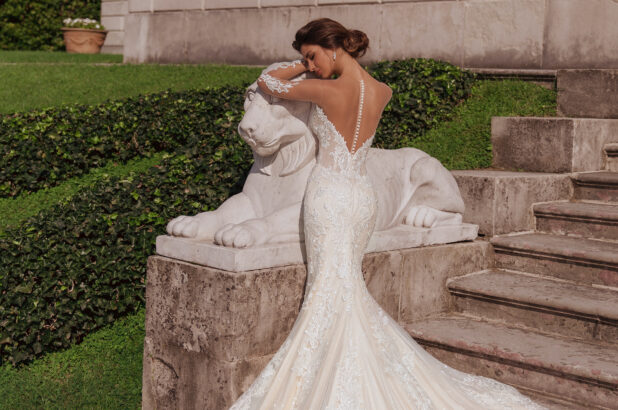 Think of how you'd look in a ball gown, a mermaid silhouette, or a slim A-line. As you browse dresses, imagine yourself walking down the aisle and how these dresses would move with you.
Taking the time to picture yourself in the dress before picking it is the best way to ensure you love the dress and feel like the best version of yourself on your wedding day. And for military wedding traditions, finding the perfect dress should now be a much simpler task. Make sure to follow the above guidelines, and you are sure to find the one that is perfect for you.
Don't forget to get a special something blue to complete the look.
Set A Budget To Get The Most Out Of Your Bridal Dress Selection
To achieve your dream wedding dress at an affordable price, remember to set a budget and find the right dress for your special day. With effective preparation, you can find the ideal dress that will make your wedding day unforgettable.
Bookmark our site now and come back for more insights and valuable information!