Taking the driving test is one of the very important events in the lives of young people, but also those of the elderly. They are often convulsed and concentrated just on the road, so they can forget everything else. Driving school students are under a lot of stress because the situation is definitely new for them.
For those who are just starting out, driving a car is not easy at all. It is a set of complex actions that require from a driver multiple actions simultaneously. Watching, evaluating, reacting, coordinating, to a beginner all this together causes huge stress.
The vast majority of residents in Canada have passed the driving test, although it is considered quite difficult to get a driver's license in this country. In Canada, each province has its own special driver licensing system and driver's license. However, each driver's license contains your basic information and a photo, so it can be a valid identification document. To drive a car in Canada you must definitely have a Class G driver's license. This driver's license allows you to drive vehicles with a total weight of up to 11 tons and up to 11 passengers. By taking the written and practical part of the exam, you gain the right to have a driver's license.
The purpose of these exams is to test your knowledge and skills in traffic. Future drivers have to take some time to prepare for these exams because taking the driving test is no small matter. However, despite the exhaustive preparations, it often happens that the participants do not pass these exams. The most common mistakes happen out of carelessness, trepidation, but also ignorance.
In the continuation of this text, we will warn you about the most common mistakes when taking the driving test in Canada.
1. Failure to use appropriate literature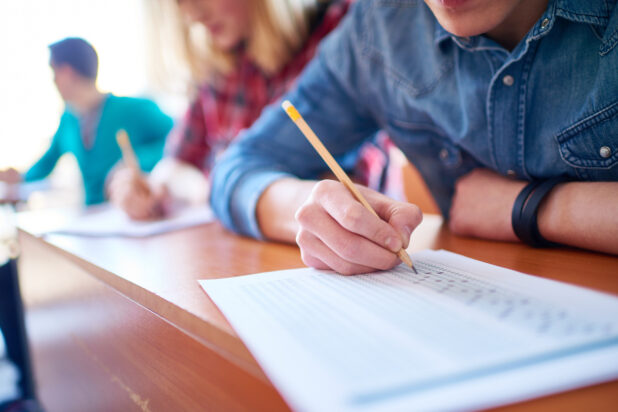 Licensed schools where you take the G1 written test offer you their own literature. It is very important that you adhere to this literature. The way the questions and answers are conceived follows the course of the exam. A large number of pdf learning manuals as well as online platforms can be found online. It is very important to keep yourself those checked and as simple as possible. At www.drivingtestcanada.ca you can find a great manual and exercises for this exam.
2. Errors before starting the car
In the desire to show in the best possible light and finish taking this part of the exam as soon as possible, it often happens that students forget some basic things before driving. Of course, it is not easy to drive with someone who is paid to find fault with you. However, don't forget to check the mirrors, adjust the seat as you see fit, and check if the parking brake is raised. These are the little things that can still cost you your driver's license.
3. Caution: traffic signs
Here's something that causes a nightmare for people taking a driving test. Most people fail this exam just because of them. To make the irony even greater, of so many forms and meanings, people most often slip up at the STOP sign. Whether we just failed to observe it or really don't know what the sign means, this time the exam is over for us.
4. Not allowing pedestrians to pass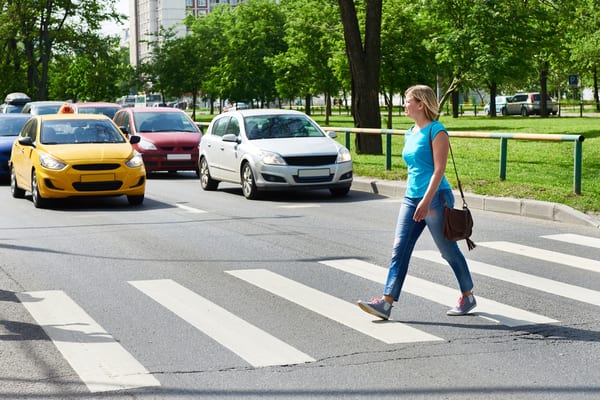 While the exam lasts, we just hope that nothing unforeseen will happen. But it happens most often. Not allowing pedestrians to pass is another mistake that has forced many to at least postpone taking a driving test for a while. Adrenaline, stress, and nervousness narrow our field of vision, so we often, although very late, ask ourselves: how come we haven't seen pedestrians ?! Such obstacles are gained through experience.
5. Dangerous blind spot
Neglecting a blind spot can endanger someone else's property but also one's own life. Practicing such things in safe conditions with a watchful eye and the instructions of an instructor is one thing, driving unsafe streets with a minimum of four eyes fixed on every movement of the one who takes the exam, is another. The blind spot is one of the things we should not neglect in the world of driving and it is always better to double-check, even when we are sure that everything is ok.
6. Deprivation of traffic advantages
When we say the phrase taking advantage, it most often refers to situations where a crash has occurred or has been narrowly avoided. However, deprivation of an advantage is also considered a situation due to which another vehicle had to slow down due to your driving. Mistakes like this are unforgivable. If you happen to make a mistake like this on the exam, be sure to go home without a license. In Canada, there is no right-hand rule in many regions, so you have to be twice as careful when getting involved in traffic. You always have to be one step ahead of the situation, study the situation in order to take the next action safely and thoughtfully.
7. Not checking before realignment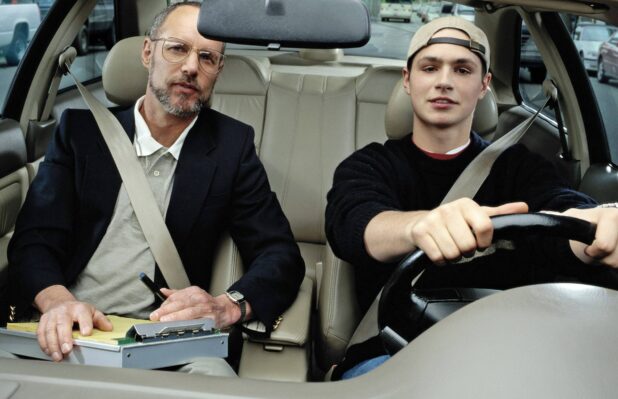 Realignment without prior checking is another stumbling block due to which a large number of attendees go home empty-handed. The biggest problem is that you are unlikely to have these situations while driving. The instructor is there and warns us. So every time we practice we have no problem with this argument. Unlike exercise, an exam is a situation where such situations are absolutely possible.
8. Speeding
Pay attention to the speed needle on your control panel. When it comes to Canada, things are pretty clear: 10-12 km / h is allowed in the parking lot, up to 50 km / h through a populated area; 80 km / h on the two-lane highway and 100 km / h on the three-lane highway. This is an exam and you have to be perfect.
Good knowledge of traffic rules is not only necessary to pass the driving test. All the rules we learn for this exam are very important and in many situations can save our lives. Although the same exam rules do not apply in every country, some general rules remain unchanged. Pay attention to the details and feel free to ask your instructor what are all the unforeseen situations you may run into.