In recent years, party buses have become a very popular choice of vehicles for graduations, weddings, and even birthdays. And we agree that this can be such a fun way to spend an important day in your life. However, we all know that there are rules for everything, even for the way of behaving in party buses. Before you decide to rent this vehicle, it is necessary to first get acquainted with some basic etiquette rules that will ensure that you have a great time, without getting into any trouble.
1. Respect the law
Before renting a party bus, make sure you are familiar with the laws that apply to alcohol consumption. Although you are allowed to drink on the party bus, it is still completely illegal for minors to drink alcohol, so we advise you to adhere to this. In case you have guests under the age of 21, explain to them before the party bus party that they will not be able to drink in this vehicle, so they know what they can and cannot expect. In the event of non-compliance with this rule, both you and the party bus driver could get into trouble and suffer serious legal and financial consequences. That is why we suggest that you respect the law and act in accordance with it during the time you and your guests spend on the party bus.
2. Prepare ID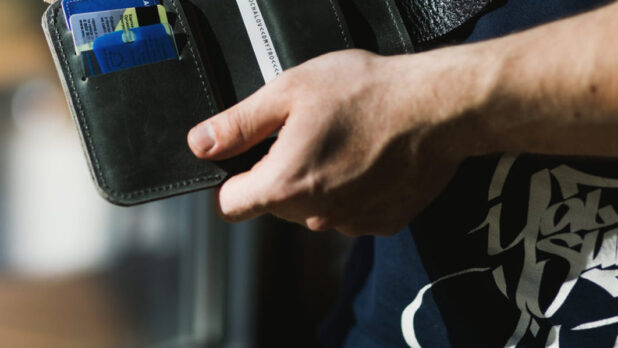 When booking a bus party you will need to leave your details to confirm the reservation. Before the fun starts and you get on the bus, it will be necessary to show your ID to the driver so that he or she can compare the data and confirm that it is really you. If possible, all guests who will be on the party bus should have their ID with them in case of emergency. Most drivers will not let you get on the party bus if they cannot identify you because otherwise, they would put themselves in an unfavorable situation. We advise you to think about this in time, have an understanding, and bring the necessary documents to the party so that everything goes smoothly.
3. Behave politely
Although drinking in a party bus is allowed and it is not at all unusual for people to get drunk in it, that does not mean that you should behave inappropriately. Keep in mind that the bus driver is just that – a driver, not a babysitter who should warn you to behave politely. Don't allow yourself or your guests to behave rudely and make others uncomfortable. Having a good time doesn't mean you have to yell, swear and do other inappropriate things. We recommend you drink moderately and be kind.
However, sometimes even if you follow the etiquette rules to the maximum, you can get into some unfavorable situations due to choosing the wrong rental company. In case you are looking for a limo bus in Toronto, we suggest that you take the time to find a professional and reliable rental company that will make everything go perfectly that day. Check out limobustoronto.ca for more information about one such company.
4. Leave the party bus as you found it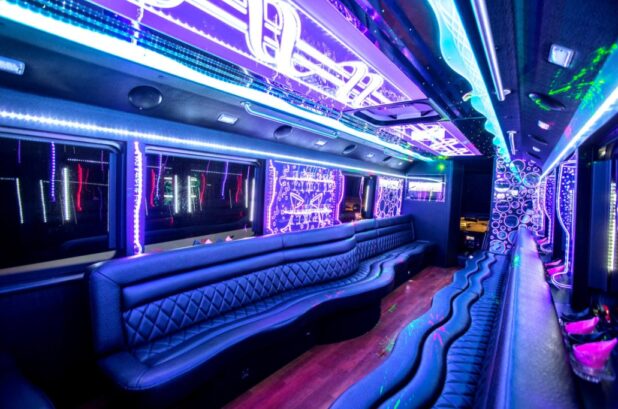 Being a good customer and respecting etiquette rules in a party bus means that you will leave it as you found it. This means that you will not make a mess, which you will then leave on the bus after the party is over. Nobody likes customers like this, so we advise you not to be one of them. Try not to do any damage during the party, and even if something unforeseen happens, we advise you to report it to the driver immediately and offer to pay compensation. Some things can happen completely by accident and that's okay, you just need to take responsibility for them to show that you're responsible and that you didn't intentionally do harm.
5. Tip the driver
A good way to make a good impression and ensure that your future party bus rides are equally comfortable and fun is to tip the driver. After all, you should not do it for personal gain, but because you respect the effort, time, and service of your driver. This is especially true for those party bus drivers who do their best to be pleasant, fun and contribute to a positive atmosphere in the party bus. You should appreciate that and make sure they see how much you value their work.
6. Respect the renting time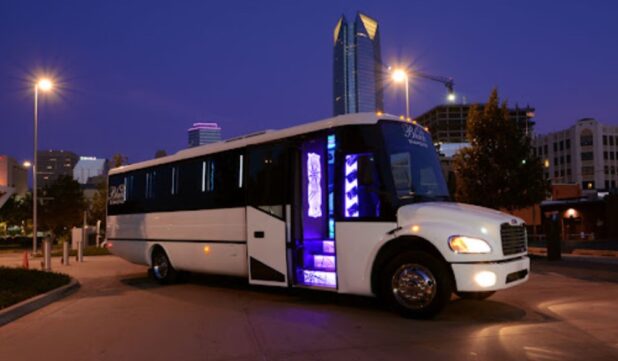 Party bus parties can be a lot of fun and fly by quickly, so we suggest keeping an eye on the time. Plan and organize your time on the bus so that all activities fit into the agreed rental period. After the time is up, clean the space, pick up the trash and get out on time. Do not procrastinate and make the party bus driver late to the next address.
7. Some additional etiquette advice
In addition to all of the above, there are a few other things you want to keep in mind before renting a party bus. Smoking is not allowed on the party bus, so leave cigarettes in your bag for the duration of your party. Do not put your feet in the seating area, as this is very rude and can even permanently damage the furniture. Don't throw things on the bus, and every time you get up, make sure you have a firm footing with you and hold on to it, so you don't fall and injure yourself. Don't jump on the bus, or yell and argue. Behave politely, and in accordance with the rules of good behavior and behavior in the party bus.
Conclusion
The party bus has become a very popular vehicle for various celebrations, such as graduation, weddings, or birthdays. However, if you want maximum enjoyment and everything to go in perfect order during your party bus party, it is necessary to adhere to certain etiquette rules. This way you will ensure that you and your guests have a wonderful time and that everything passes without any unforeseen and unpleasant situations.