Las Vegas is one of the most popular tourist destinations in the United States and the world. Only New York and Miami attract more visitors than the Nevadan city, even as competition from destinations like Atlantic City try to take Vegas' crown.
Of the roughly 42 million people that visit each year, a large proportion spends at least part of their trip in one (or more) of the city's casinos. Of course, there's much more to do in Vegas than just playing its thousands of slots, card, and table games. It's where many of the world's biggest musicians perform in residency and where you'll find blockbuster boxing matches, it's also host to many big conferences, including the Consumer Electronics Show.
But whatever your reason for visiting this giant playground in the desert, here are some of the things you should consider when traveling to Las Vegas.
Set a Realistic Budget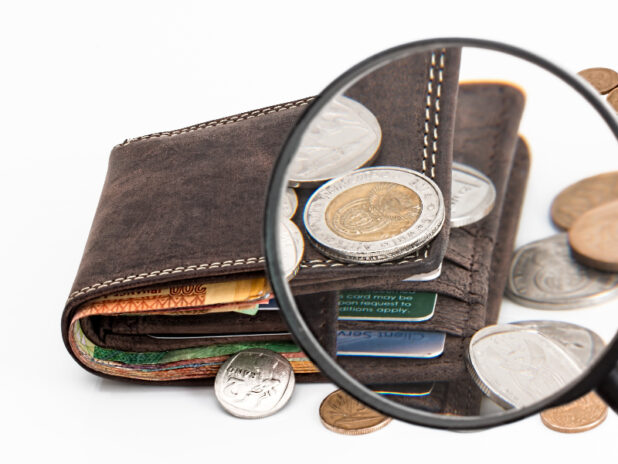 The beauty of Las Vegas is that you can enjoy it on just about any budget. You don't have to be a balling high roller to play in the casinos or book a hotel room, as there are plenty of wallet-friendly options available.
The amount that you set aside for yourself will, obviously, depend on several factors, such as what you intend to do there and your drinking and dining preferences. However, there is a lot of consensus on the internet that spending money of around $200-300 should be enough to cover most people.
Check online for the types of restaurants you want to dine at and check what prices they offer. Also factor in the costs of any attractions you want to visit, any shopping you want to do, and how much you want to set aside for playing casino games.
If you're traveling from countries where tipping is not customary (and expected) like it is in the US, then you need to also account for this when you do your calculations.
It also makes sense to have some extra budget for emergencies or in case things cost more than you thought.
Plan What You Will Wear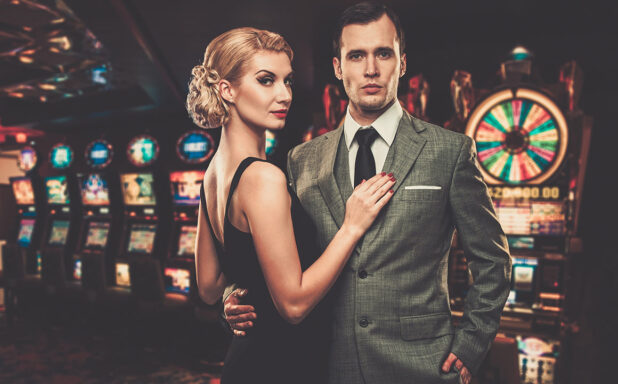 We're not suggesting you have an exact plan of exactly which items you'll wear and on what day, but you will want to spend a little bit of time thinking about which clothes you will pack.
There are several reasons for this. The first is that, if you want to spend some time in a casino, you'll need to make sure that you comply with its dress code. In its guide to gaming etiquette, PokerStarsCasino points out that you don't have to dress in a tuxedo like James Bond but it is a good idea to check what the casino's rules are before you arrive, just to avoid any embarrassment. It's not just casinos that have dress codes either, some restaurants, bars, and clubs will also have such rules, so be sure to plan ahead.
That's not the only factor to consider though. You may think Las Vegas' desert location means it'll be warm year-round, but nothing could be further from the truth.
In the winter months, temperatures can dip as low as 39°F (4°C), especially during the evenings. The summer is very different though, with the mercury reaching highs of as much as 111°F (43°C), The hottest months of the year are June, July, and August, with temperatures gradually declining from around the middle of September. The climate is still considered "comfortable" and "warm" into October, but beyond then, you'll need to wrap up warm until the spring.
Another consideration is what you plan to do. If you're only going to go shopping and visit a couple of casinos, then footwear won't be a big concern. However, if you're thinking of venturing out of the city or spending a long time exploring the Strip and other parts of the city, then you'll want some clothes and footwear that are going to stay comfy for the entire day.
Getting Around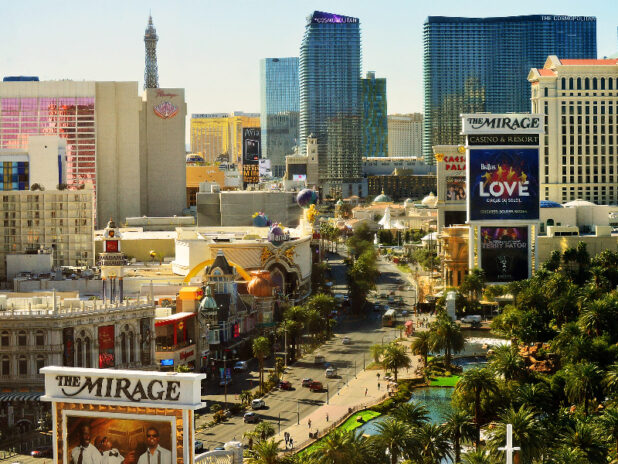 Las Vegas, like just about every other North American city, is designed primarily for cars. That's why the Strip itself is several lanes wide with a median strip in the middle to divide the two directions of traffic.
If you're visiting from Europe, and you've never been to the USA before, you might be surprised at how far apart everything is. So while you absolutely can take an enjoyable stroll along Las Vegas Boulevard, make sure you leave plenty of time to do it if you have an appointment to keep.
There are plenty of ways of getting from the airport and none of them take very long. Unlike in many other destinations, planes flying into McCarran International do so just a few minutes' drives from all the action.
A taxi or private shuttle takes only around 10 minutes though buses can take three to five times as long. With such a short journey, the prices are pretty reasonable, making taxis a very affordable option, especially if there are a few of you traveling together.
But when you're in the city, be aware that, unlike in almost any other city on earth, taxis can't be hailed from the street. You'll need to find a dedicated taxi rank, which is usually located outside the casinos. Unfortunately, this means you'll need to wait in line with all the other visitors hoping to get a ride to their next destination.
Alternatively, you can choose to get around in style by renting a party bus to get you to where you need to go.
Plan When to Visit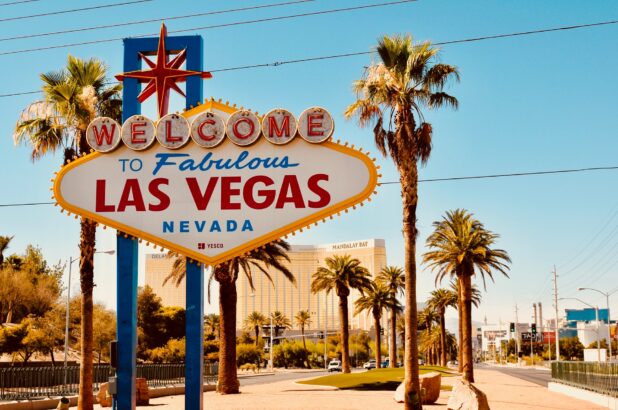 Las Vegas is open 24/7, but there are certain times of the year when the city is particularly busy. Many big trade shows and exhibitions are held in its conference centers, bringing hundreds of thousands of visitors with them.
For example, every December, around 175,000 cowboys descend on Sin City for the annual Wrangler National Finals Rodeo. Then, just a few weeks later, tech lovers from across the globe all congregate in Las Vegas for the Consumer Electronics Show.
While it might be quite amusing to see nearly 200,000 cowboys wandering around Las Vegas, these events will push up the prices of hotels, increase demand for transport, and make the casinos and restaurants more crowded than usual.