There are several reasons why homes and offices require different kinds of lighting setup than the usual. These indoor spaces require attention to detail as most of the time is spent here throughout the day. Homes, in particular, require a subtle, ambient, and warm lighting layout that matches the mood and is interchangeable. Whereas, offices are task spaces where the balance between comfort and ambiance must meet.
Regardless, both of these spaces have a particular setup that merges the use of decorative light fixtures. The decorative light fixtures are actually pretty subjective and they have the ability to blend in without much confirmation in any area.
What is decorative lighting?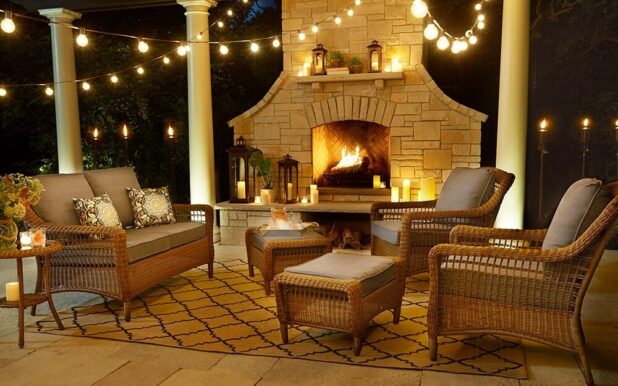 Decorative lighting is one aspect of lighting for both outdoor and indoor spaces. Also, important emphasis is placed on decorative lighting indoors as it is the biggest application of lighting architecture. Light architects have a specific set of decorative lights which they incorporate in every setting as there's so much room for experimentation.
There are different decorative lights for different reasons, the styling is limitless and the categorizing is done on the basis of mounting. Light manufacturers pay special attention to the detailing of these fixtures as not just the light but also the fixture must be able to blend in with the surroundings, to browse through a vast range of decorative lights, click here.
Decorative light fixtures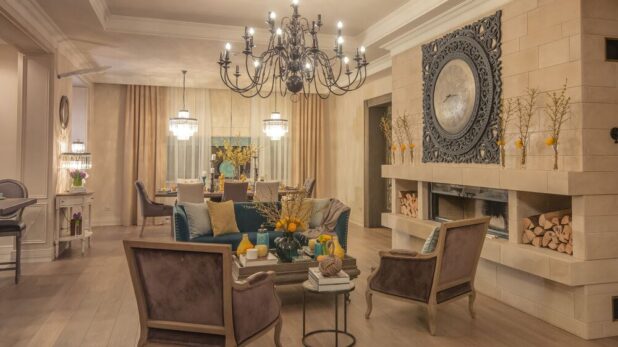 The range is quite endless but there are some specific light fixtures which are of use in both homes and offices. A few of these are:
1. Chandeliers
Chandeliers are hanging light fixtures and are the oldest form of decorative lighting to date. They date back to the 1800s and are still a trend in modern-day lighting. The designs are contemporary, vintage as well as futuristic. The different kind of chandeliers are:
Crystal chandeliers
Iron rod chandeliers
Antler chandeliers
Drum chandeliers
Beaded chandeliers
Glass chandeliers
Transitional chandeliers
Chandeliers add a real touch of elegance to any setting. These lights add a personal style preference to the ambiance of the room. Nowadays, chandeliers are available in different sizes which allow them to be of use in high or medium height ceilings ranging from 20 feet to 35 feet. They mostly hang in hallways, dining rooms, waiting for lounges of offices, entryways, etc.
2. Wall lights
Wall lights or sconces are quite important indoor decorative lights. These lights have the ability to blend in any layout and do not have any specific application other than completing the layout. These wall lights house one or three lights at most and have different designs, shapes sizes, and finishes where they can blend in any setting around the house or office corridors. They provide directional lighting and work as an ambient light layer in most setups.
3. Recessed lights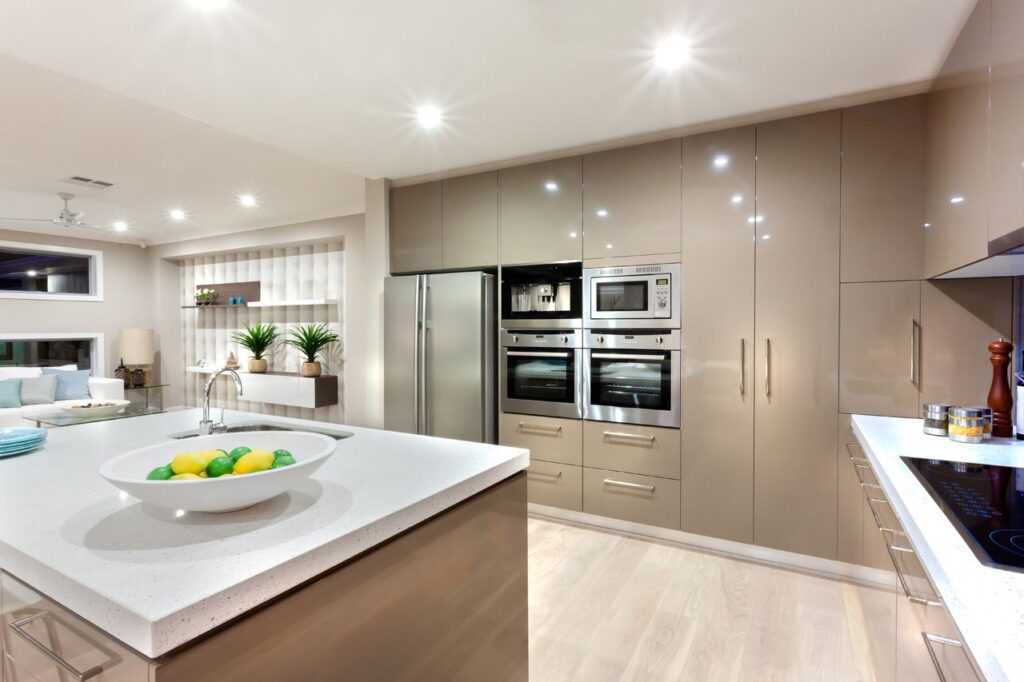 Recessed lights are another very popular modern-day light fixture. The reason why they are the most used light fixture in almost any space is because of their discreet profile and their ability to blend in any surrounding. Recessed light fixtures are large of use on small ceiling spaces as they recess into the ceiling and create more room for lighting. They work as downlights and the light from the fixture is directed with the use of trims.
The three important features of recessed light fixtures are housing, bulb, and trim. They determine the kind of lighting shining out of the fixture. Recessed lighting is not just for general lighting, the trim designs allow a lot of room for experimentation.
These lights are pairable with other light fixtures as well as they can work the entire layout independently. The sizing of the fixture depends on the ceiling height and the trim designs are:
Open trim
Baffle trim
Pinhole trim
Gimbal trim
Eyeball trim
Wall wash trim
The trims allow directional lighting without wasting any extra light or energy and help add the finishing touch to lighting setups in both homes and offices.
4. Ceiling lights
Ceiling lights are another very popular decorative light fixture for any home or office. The design options are endless and they are available in many different finishes for different setups. Ceiling lights are of three types:
Surface mount
Flush mount
Suspend mount
The mounting options are interchangeable in most cases and these lights are easiest to install, replace or move around the house. They add a very subtle and beautiful touch to the surroundings and are mostly of use as ambient lighting paired with other light fixtures.
Use of LED lamps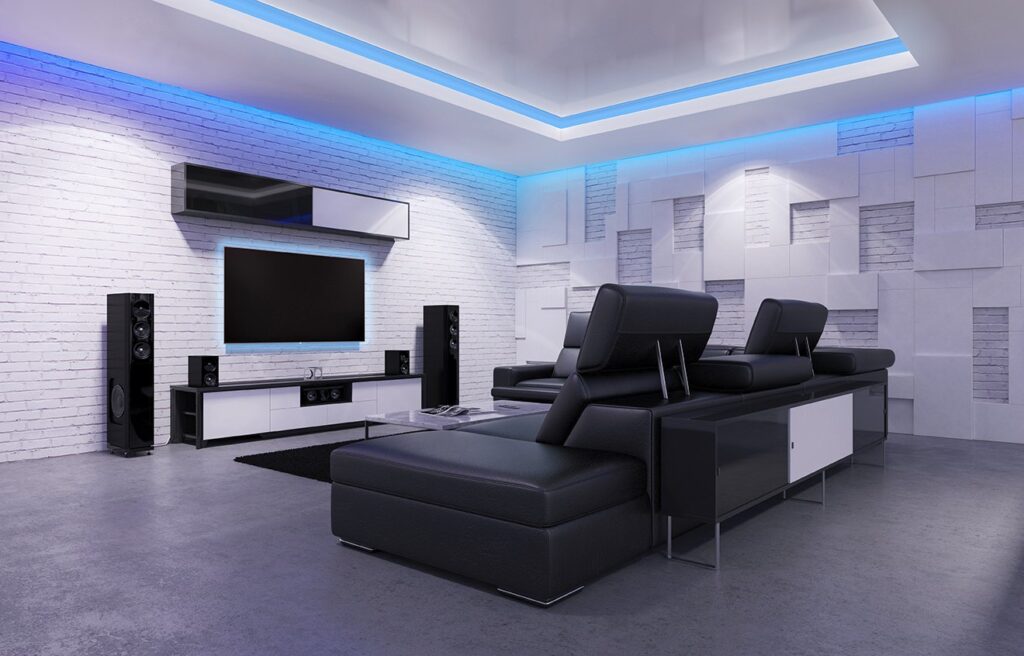 In most cases, lighting manufacturers recommend using LED lamps in these fixtures as they endure longevity of the fixture as well as help with many other things such as:
Higher brightness levels
LEDs have higher lumen output which ensures higher lumens per watt. These lamps are brighter than average CFL, HID, or HPS lamps and reduce the amount of light fixtures which fulfill the lighting requirements of any space.
Energy efficiency
LED lamps to operate on lower wattage and produce more light which in turn makes them 80% more efficient than any other lamp. They save up a lot of energy and costs of electricity which is beneficial in the long term in any setting.
Low maintenance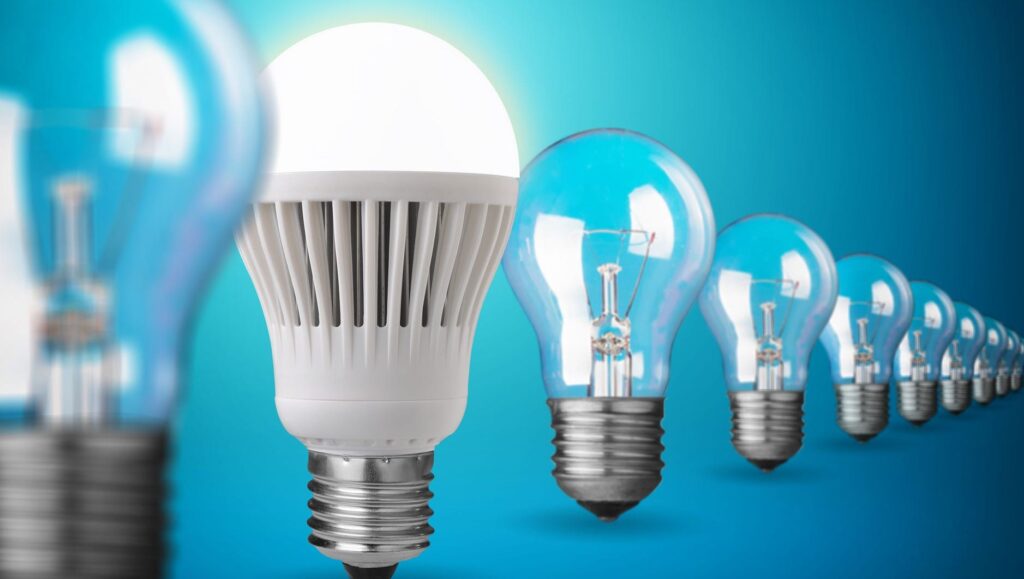 LED lamps are low maintenance and they seldom require any extra maintenance or replacement due to malfunction. Most of them function throughout their lifespan and save a lot of costs on maintenance and labor.
Directional lighting
LEDs provide directional lighting and hence no light energy is lost in the surroundings. It reaches the point of illumination, unlike many traditional maps which disperse the light in the surrounding. The light from LEDs is bright, glare-free, and ambient for both lounging and task spaces. They promote a healthier environment and it does not cause any interruption like buzzing sounds or flickering which is disturbing and causes headaches.
Decorative light fixtures are available in various finishes which have the ability to blend in any setting and create the kind of lighting which is inviting, up to the aesthetics, and are sustainable in the long term.