Renovating your home may be one of the most exciting things that you can do, but it can be a very annoying process as well. You are making your place look the way you wanted, but without a proper plan, the experience will not be enjoyable. While improving the design of your home, you have to think about where will you store your stuff.
If you are looking for a space that is not chaotic with many items thrown around, you should consider getting a drawer for every room. Not only does that it will improve the way your room looks, but you will be able to have your things sorted inside, which leads to owning a cleaner space.
Choosing and combining all the furnishings may not be easy and that is why we have made this article. They don't have to serve just a storing purpose, but you can use them practically as well. In addition, you will have a chance to see some of the best chests of drawers that should fulfill your storage needs, and compliment your place nicely.
1. Trysil chest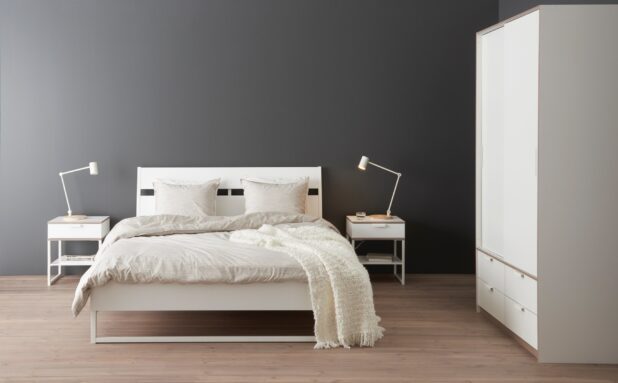 If you are looking for a piece to either add a color contrast or accent your darker-themed room, this is the drawer that you need. It is tall and relatively narrow, which means that it will free up space from the floor while giving the option to have your things sorted inside.
The metal legs give a strong base which means that the drawer will be capable of holding enough weight depending on what you want to place inside. Basically, this is a highly functional piece that you can place anywhere in your home. Just make sure that you combine the colors right and enjoy.
2. Askvoll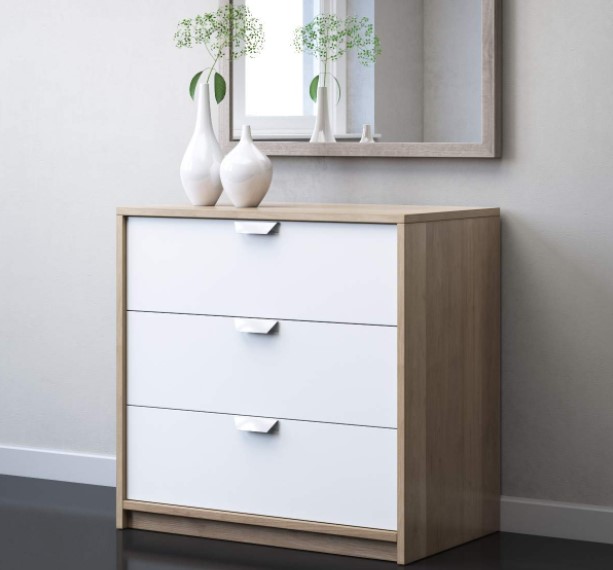 This is a drawer that you should consider near your desk, or when you are renewing your office. It has a clean and interesting look that will suit you nicely for sorting documents. In addition, it is a nice fit for rooms in your home where you want to have a more office style. There are many colors that you can choose from so you can combine them well with the rest of the furnishing. The five compartments should be enough to divide your belongings into categories so you can organize yourself easier.
3. Malm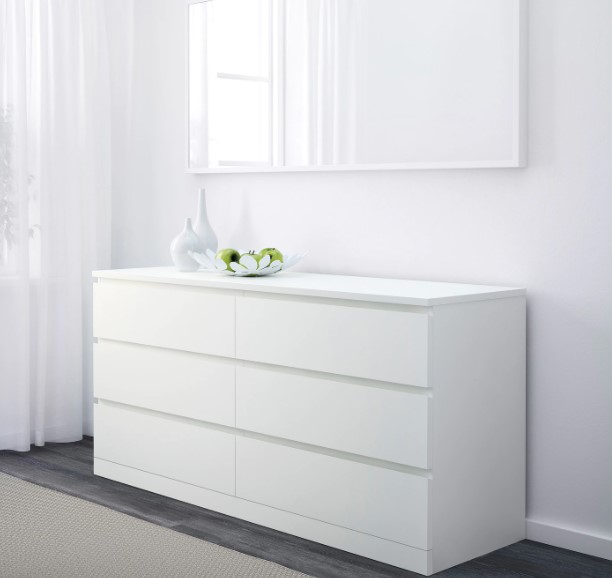 Malm is a simplistic and clean-looking drawer that can be placed in any room. It is a relatively tall unit that can fit a lot of your things. The many compartments can help you to divide your belongings into categories and place them accordingly. It has four large lower drawers that can be used for clothing as an example, and there are two smaller ones at the top that can be used for tinier things that you need to access quickly.
While all of the chests named above are from Ikea, you should have no problems constructing them. They are much more affordable than some other options, so consider them.
4. Conran Chest Grande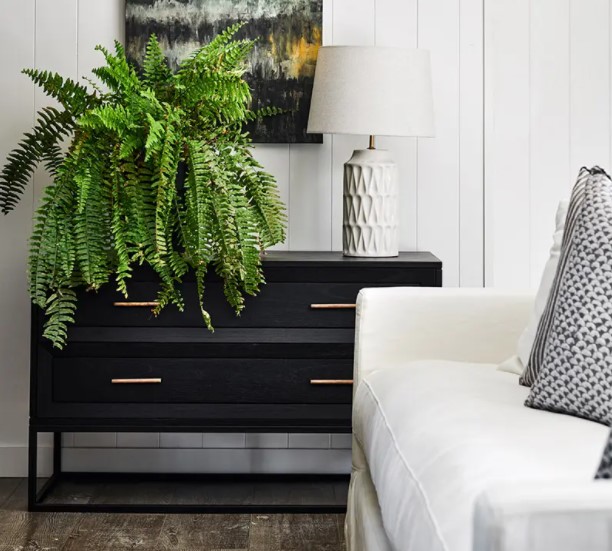 This Maison unit falls under the category of the most stylish chests and you should use it as an accent piece. You can use it both as a stand under the tv or as a regular drawer near the sofa. It has two compartments that are large enough to fit most of the things that you need for that room. What is interesting is that the compartments are separated from the floor so it gives a sensation that the room is bigger. In addition, you will not have any cleaning problems because you can reach out to all the surrounding things.
5. Malval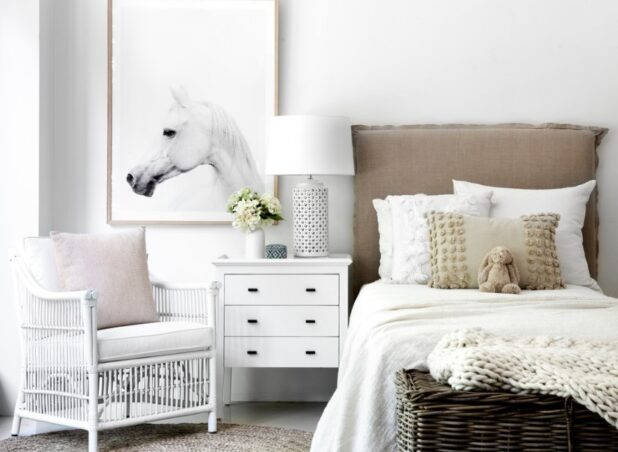 Another of La Maison's interesting storage pieces that can find their way in every part of your home. It looks more traditional, but it still gives the modern sensation when you look at it. It is a nice wide unit that besides the storage purposes can be used to place decors on top to make it even better.
When it comes to storing your belongings in this white chest of drawers, you should have no problem with it because it has four large compartments that can fit anything necessary.
6. New boys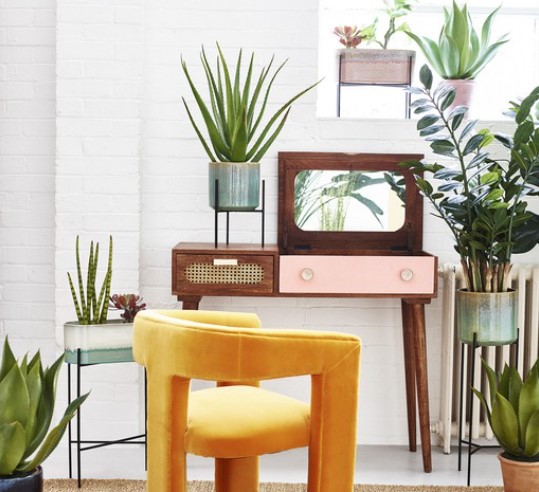 This is a furnishing that differs from all of the others listed because of its authentic looks. Made by Oliver Bonas, it gives a retro feeling while still being modern. The most interesting feature is that it contrasts the usual wooden tones with a striking color. The drawers have a mesh-like design which attracts our attention even more. You should be satisfied with the space available for your belongings because it has four compartments. The upper one gives the color differentiation, and the bottom three compartments have wooden tones.
7. Narvik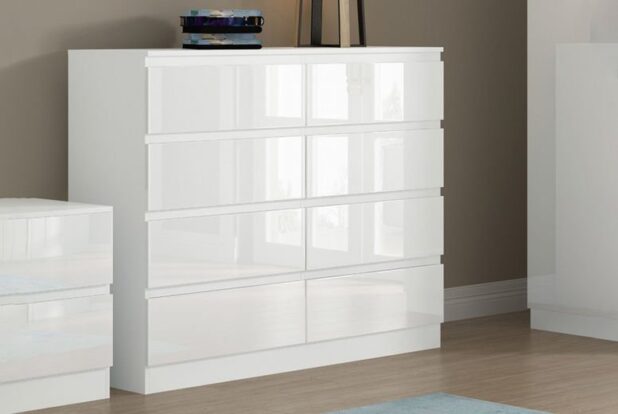 A very simplistic option by OnBuy that should fit your place nicely. It has a wide chest that could find its uses both as a stand to place your tv on and as a regular drawer. The six compartments should be sufficient for your storage needs, and it should help you to separate your stuff nicely, so you can have an idea of where everything belongs. It has no handles which makes it a modern piece that you should consider when looking to renew your home furnishing.
8. Otto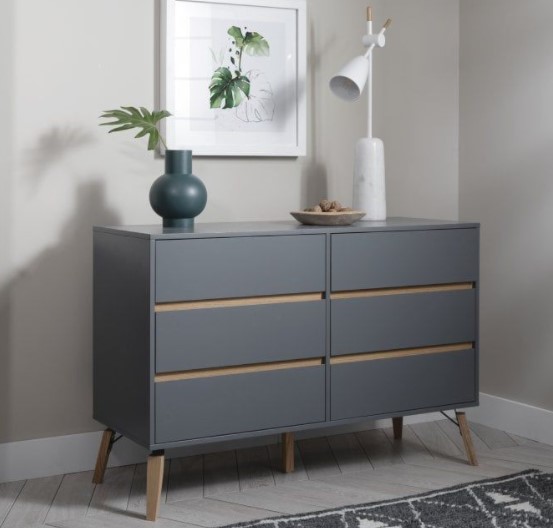 As one of the chests that gives a unique feeling when you place it in your home, you should consider this option from Noa and Nani. It has a patterned look with colors that complement each other. While it has a darker tone, the natural wooden parts are breaking the monotony. It has six drawers that should be enough for the storage purposes of one room. Since it is being on the wider side, you can use its top for decorative solutions, and you can even use it as a storage solution under your tv. That way you are not taking too much space but you are using it intelligently for better functionality.
Conclusion
While choosing parts for your interior is a personal thing, taking up ideas from the internet is always helpful. Make sure that you do it with taste, so you make everything match nicely, and have a place where you will enjoy staying.