People use different methods to make their living space more comfortable. They will paint the walls, purchase new furniture, etc. However, those that want to bring an additional charm to their room would decide on purchasing an oriental rug. They are suitable with different designs, and they will also make your living space look more luxurious.
The question is – Are all the oriental rugs you can find authentic? Unfortunately, the answer to that question is no. Many sellers will try to earn money dishonestly. They will sell fake oriental rugs and represent them as authentic ones.
When you look closer, the difference between fake and authentic ones is hardly noticeable. However, there are a couple of signs that will help you confirm the investment you plan to make is going to be good. Let's find out those signs together.
Check the Backing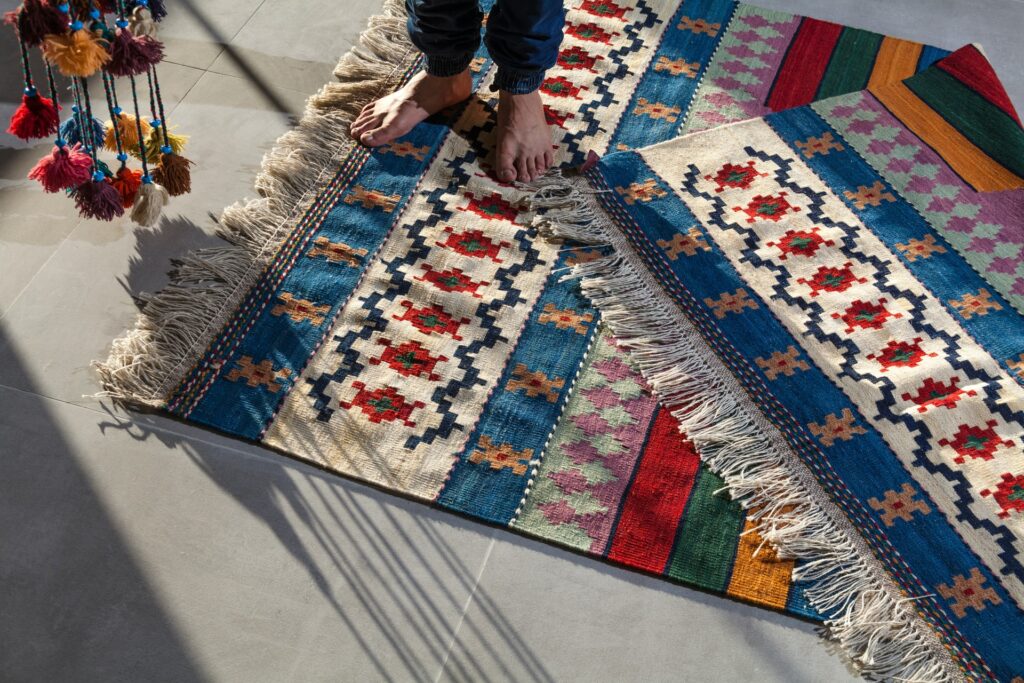 The authentic oriental rugs will never have a hard plastic backing. Instead of that, reliable sellers will always offer you those that come with soft backing. However, you also need to confirm that pattern of the backing is matchable with the top pile in a mirror-image way. In case that's not something you see, you can be sure the oriental rug you plan to purchase is fake.
Synthetic materials that fake sellers often use are nylon, acrylic, polypropylene, etc. Their price is affordable, and scammers want to save money by using them. However, here comes the reasons why you must not consider price as the only relevant. Oriental rugs with synthetic materials will not last more than 5 years (in the best case). Does that seem like a good investment?
Is Color of Your Oriental Rug Bleeding?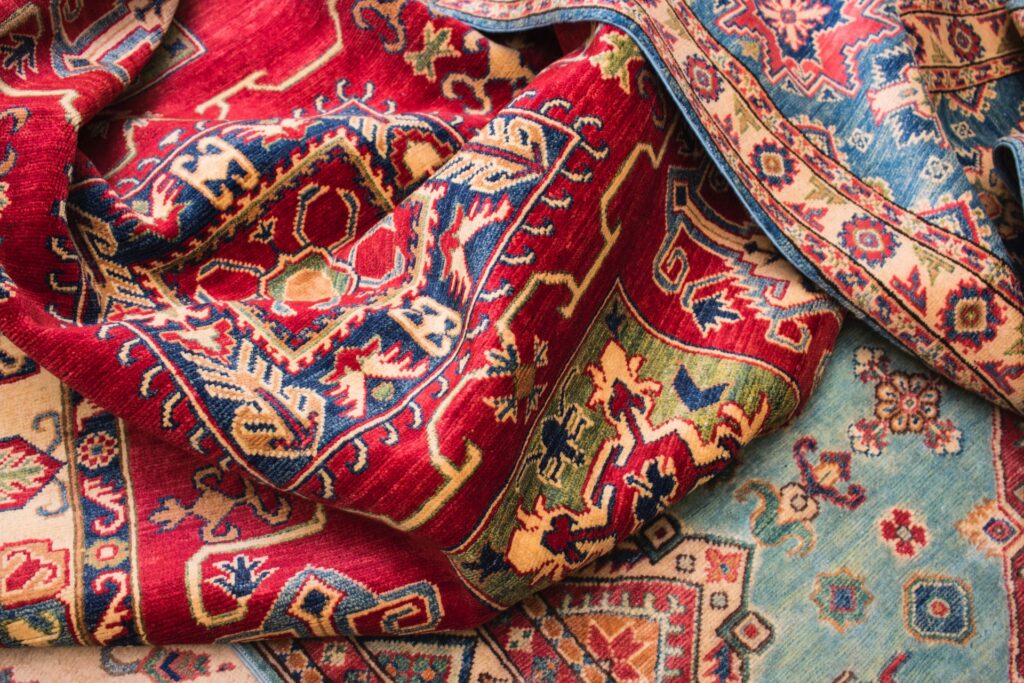 Did you know that oriental rugs should be dyed only with all-natural vegetable dyes? Many years ago, chemical dyes were not developed like today. Because of that, people that want an oriental rug with a long history will probably look for something unique to make their living space more charming.
However, things become a bit more difficult to understand here. Without any doubt, people are usually satisfied with the dyes they get. However, they also need to understand that not all of them are equally good. Their quality depends on their colorfast feature. The good colorfast dyes will last for years or even decades. Fortunately, there is one good way to check their quality.
Get damp cloths and live is on the top of the rug. It is recommendable that you leave it there for at least one night. After you wake up, check out whether there is some color on the cloth. In case you see it there, that means the dye is not colorfast.
Some chemicals are strong enough and resistant in many cases. However, they will always transfer some toxic chemicals when you dampen them. On the other hand, whenever you spill water or anything else, your rug will start to bleed.
Before we end this part, there is one essential thing that we need to say. When you experience things that we mentioned, the smell of ink may start to spread. If something like that happens, you will need to move to another room. Fake sellers use ink to cover all the disadvantages of the rugs they sell such as fading, cuts, and holes. The dye they are using needs to be written on the invoice. In that way, you will ensure yourself.
Check Out Whether Your Oriental Rug Is Hand-Knotted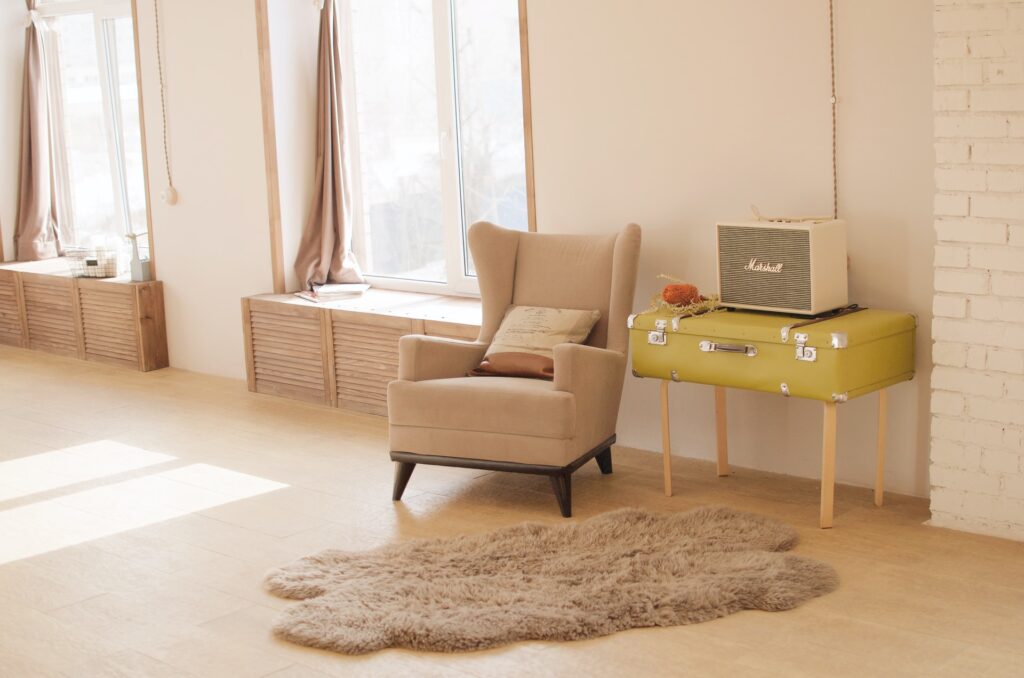 When we talk about knots, excuses do not exist. Every knot that an authentic rug has needs to be hand-tied. However, buyers often make a common mistake. They see in the product description the product is "hand-tufted" and they believe that is fine. However, something they do not understand is that hand-tufted and hand-knotted are not the phrases that refer to the same process.
Let's describe the hand tufting process a little. If the seller decides on that move, he stretches the canvas backing behind a stencil. Despite that, the tool he uses to punches the design in the canvas is always the same – tufting gun. Even if you have never designed an oriental rug, you would know how to complete that process. It does not require knowledge or experience at all.
However, the simplicity of the process probably says a lot about the durability of the oriental rug. Believe it or not, your rug will not last more than seven years if the producer uses that method. On the other hand, hand-knotted rugs last for more than 50 years. That is the reason why we recommend you read once again the product description before making the final decision. In case you already purchased a hand-tufted rug, we suggest you don't have high expectations.
Your Rug Isn't Made of Wool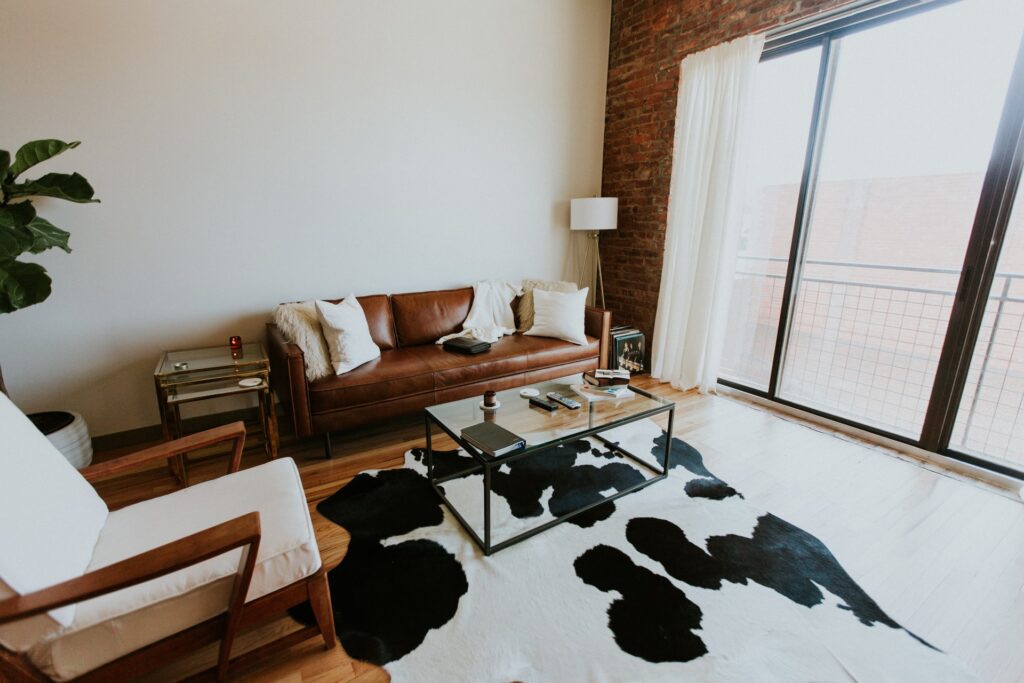 The history of the rugs is something that makes them charming and beautiful. Many kings and rulers wanted to have them in their residences, and that is probably the reason why many people consider them as a unique piece of art. However, their culture and history should also serve as a lesson.
As mentioned, many sellers only want to earn more and more money. They are aware of the popularity of oriental rugs, and they know people are not too familiar with their main characteristics. Thorugh history, all the oriental rugs were made of wool. Machines did not exist in the past, and that is the reason why neither of them is made by plastic.
Despite the beautiful design, there are three reasons why a wool oriental rug should be the only one you look for. Before everything they are hypoallergenic. However, they are also flame-retardant and antibacterial. The last feature is probably the most important one for parents. Kids can play on the oriental rug without harming their overall health.
Final Thought
If you have already purchased a fake Oriental rug, this article explains why you can't expect it will last for a long period. On the other hand, if you plan to do that soon, this article is an excellent guideline. You should follow these four signs and confirm that the oriental rug that you want to purchase is not fake. Fortunately, there are many online stores like persianandmodernrugs.com where you can find a wide range of selections. After following these pieces of advice, you will know what to look for and how to recognize the real ones.