Arranging furniture in your house is one of the most exciting things since you can create a cozy space where you can feel relaxed and enjoyable. Since you are going to spend a lot of time there, you want to create it in a specific way that will suit your personal taste and your preferences. Primarily, it is important to approach this task positively and think of it like it is your chance to express your creativity to the fullest.
You can try all of the ideas that you always dream about and to fulfill an empty space as aesthetically pleasing as possible. However, while doing that you should not forget about the practicality, efficiency, and usability of the space. The interior design of your house is a reflection of who you are. However, in order to help you, we prepared some common-sense rules regarding furniture arranging that can be very helpful for you. In that way, you can follow them and see that arranging your house is not a daunting and overwhelming task at all.
What is going to be the first thing your guest are going to see and focus on in the room?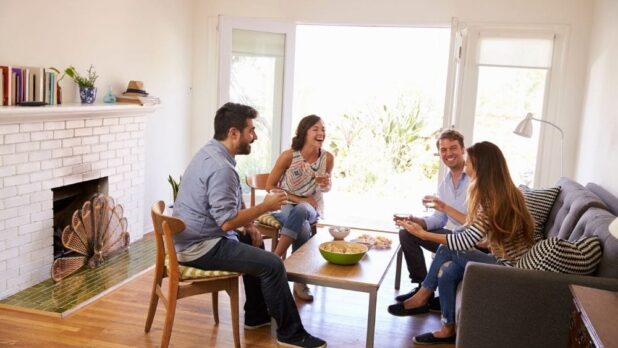 1. Think of something special!
One of the primary rules that you need to think about is what the focal point of the room will be. All guests that walk in the room will see the focal point first, so you want to make it very aesthetical and attractive. Logically, everyone primarily notices the center of the room and after that look around to see what else you are having. It is very interesting that your focal point does not necessarily have to be the center of the room. Think about what you want to highlight in the room and after you decide what is it, you should ensure that the furniture that you choose flows from it or either combines with it perfectly.
You have plenty of options, for instance, that could be a television set which means that you will need furniture that is face to the television, so everyone can see the TV without feeling left out. If you are more of an artistic person, you can choose some incredible piece of art that all furniture needs to be faced towards. Despite that, if you want to gather constantly your friends for a cup of coffee, or to arrange game nights, you can choose an attractive coffee table and place the furniture around it. One more idea that is mostly for romantic type of people is to face their furniture towards the fireplace. Additionally, you can choose some rustic furniture designs and some rocking chairs. Decide what is the thing that needs to be primarily highlighted in your room and then arrange your furniture with that in mind.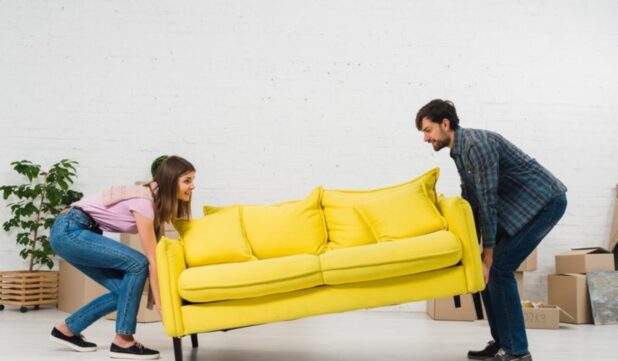 2. Consider the traffic flow in the room, since the effectiveness is the key
For sure, it is highly important to focus on the aesthetic factor while arranging furniture, however, it is even more important to think about the flow in the room that you are going to leave after putting your furniture. The last thing you want to do is create a room that does not have enough open space and that seems overcrowded. The key to a successful furniture arrangement is taking into consideration the traffic flow through the room and making a setup that will support that flow. For instance, you need to take into consideration that people can easily stand up and sit down without disturbing other people in the room.
Despite that, you need to pay attention that your new furniture setup does not block your doors and windows. All of these details are very important, so the last thing you want is to put too much furniture in the room. No one will feel comfortable sitting in that room and being your guest if the furniture is all around the place. In fact, everyone will rather enjoy some open space and have a personal free area. Now, we assume you are guessing the importance of good traffic flow in the room. Lastly, your guests are not the only ones important here because neither will you feel comfortable in your own house.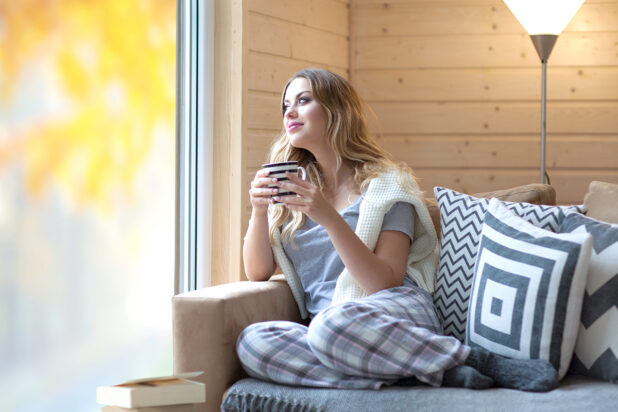 3. Be free to experiment with unique furniture designs
There is absolutely no reason for you to choose some ordinary furniture and arrange it in a typical way. That is right – you can get out of your comfort zone and express your creativity to the fullest. That means, that you primarily do not have to place furniture in standard positions like everyone else is doing or to choose the typical furniture design and style that everyone else is choosing for their houses. Instead, be free to experiment by trying different furniture arrangements and seating positions that no one has.
Create new experiences and do not be afraid to try new things, such as placing furniture in a circle arrangement instead of square ones. Many people get stuck into one particular layout and convince themselves that that is the only furniture arrangement that will work for them. However, often moving furniture around and re-orienting it is enough to change the whole atmosphere in your house and make it a lot more vivid and attractive.
Additionally, aside from typical and common furniture designs, you should be bold to try something new. For instance, you can choose a unique arrangement with conceptual furniture which will at the same time attract a lot of attention by its authenticity and provide you the functionality that you are needing in your room. If you are interested in trying something like this, find very creative arrangement ideas here.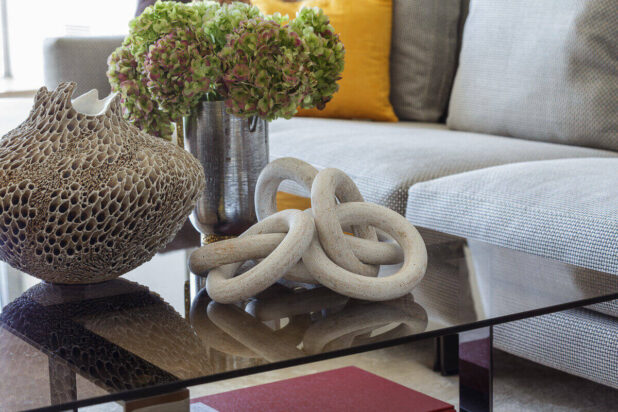 4. Details can make a big change!
In the end, we want to tell you that you will not believe how much some small details can make your room a lot more attractive. You can literally change your room atmosphere if you use the right size artwork, mirrors, lamps, or sculpture objects. Find the pieces that will combine perfectly with your new furniture arrangement and place them strategically in proportion to the furniture. In that way, you will truly get a stunning overall furniture arrangement look..