Adult toys have become very popular in recent years, whether they are couples or singles. Adult toys can spice up a sexual life in couples who have been together for a long time and notice signs of routine in their relationship. Simply put, sex toys are everything that makes your sex life better, of better quality, more interesting, and more common!
Whether it is a solo game or with a partner, sexual pleasure is useful primarily for mental hygiene, concentration, and stress relief, and brings many other benefits that may not be visible to the naked eye. Unfortunately, there are still barriers to sexual pleasure, especially for women, and these include primarily shame, cultural conditioning, lack of good sex, and a pronounced gap in orgasm among heterosexual couples. Women will rarely admit that they own a sex toy, and especially that they use it, although there is absolutely nothing wrong with that. Moreover, numerous studies have shown that sexual aids can really spice up life in the bedroom.
What many are interested in is whether the person can become addicted to using toys for others. The answer to this question is quite complex. Of course, you can't become addicted, it's not about using opiates, something you can't do without. However, on the other hand, if you are a true user of sexual aids and you insist on their use, either alone or with a partner – be careful. Some people are simply offended by the thought of using toys in a relationship, especially when it comes to each time. Simply, your partner may think that he is not attractive enough to you and that he cannot satisfy you without help. This also affects on partner's libido and you may find yourself in a magic circle with no way out. What is important to emphasize when sexual intercourse is in question is that toys are used as an accessory and not as a substitute for it. Think of them as a powerful weapon that will break the monotony in bed and enable you to discover what it is that your partner loves.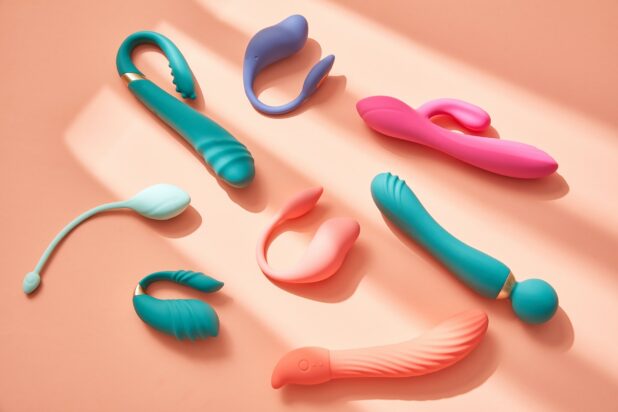 It's the same thing with adult movies. Some couples enjoy watching them together, others do it in secret, and some are absolutely uninterested in that kind of fun. If you belong to the first group, it is important to be realistic in the expectations of your sex life with your partner. Remember that it's just a movie after all and it's not something that's common in people's lives. Too much watching movies like this inflames the imagination and raises expectations from the partner, which can often have a counter-effect.
When it comes to choosing a sex toy, everyone's body, but also the way we experience the pleasure of each body is different, which is why there is such a wide range of choices. However, in spite of that, people mostly opt for their aid to be, above all, versatile, multifunctional, discreet, and high-tech. Although everyone's first thought is the classic dildo, this industry has also advanced a lot and the dildo is actually something you won't see as often as before. Now there are smaller toys, of more modern design, and they do their job perfectly. Women, therefore, realized their advantages and started buying them. And that's more than okay because, in order for the world to become a better place, bodily pleasures and ways of having fun need to be more important and more accessible to everyone.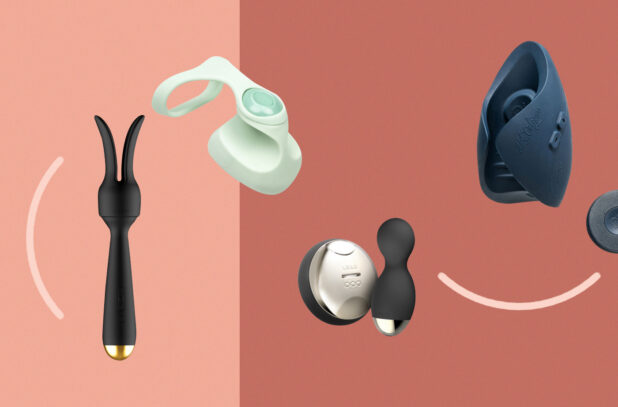 In addition to dildos and vibrators, there are various rings for stimulation, as well as various uniforms or accessories (handcuffs, whips, and so on). Let's just remember Christian Gray in 50 Shades of Gray!
Many are interested in trying out some of the adult toys, whether they are in a relationship or alone, but feel uncomfortable walking into the store and looking around. Fortunately, there is online shopping which is a real relief for this type of shopping. Moreover, we would say that online shopping is more convenient for several reasons because, in addition to not feeling uncomfortable while browsing, you will be able to read about each item for something – how it is used, to whom it is recommended, and so on. Cupid Boutique will help you to decide what exactly you need.
Sex is an important item in a man's life, and it begins to be thought of mostly in adolescence. We are always curious when it comes to sexuality and our own body so we think we know just about everything about sex. In addition, experts remind us that erotic aids can be of great help and provide an unforgettable sexual experience. You don't have to feel weird or 'scare' yourself that you even want to try it.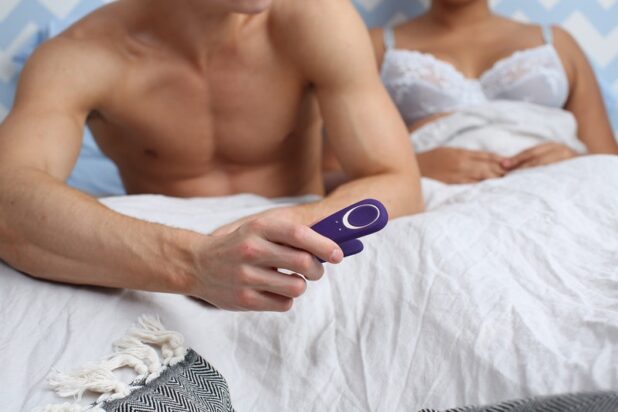 When it comes to the choice of toys, it is up to each of us to decide what it is that we want or do not want to try. However, when it comes to quality or material of manufacture, it is important to take into account. Safety means high-quality non-porous materials to which bacteria do not bind. Choose medical silicone toys, with different vibration patterns and stimulation intensity. Such toys are easier to clean (bacteria are less likely to bind to them) and are more fun to discover what you like.
Investing in sex toys is not a luxury – it is an investment in your body, intimacy, and pleasure. At least that's what everyone who has experienced pleasure in all its forms thinks!
A fantastic sexual relationship involves several types of sexual intercourse, even ones you have never dared to experiment with. Check out the different forms of lovemaking you can try on a passionate night with your partner. Sex toys are not a substitute for a partner – they do not laugh, cuddle or say 'I love you'. They are in charge of only one thing – they give you strong enough stimulation to experience an orgasm. This is something you should always keep in mind.