New York City was one of the locations in the U.S. hardest hit by the coronavirus pandemic, which makes sense given the high rate of international travel in and out of the city as well as the population density.
It went through a difficult time, and as such, had some of the stringent COVID-19 requirements in the country.
Now, it is opening up, and people are wondering what it might look like if they were going to take a trip this summer or fall to the Big Apple.
Is It Safe?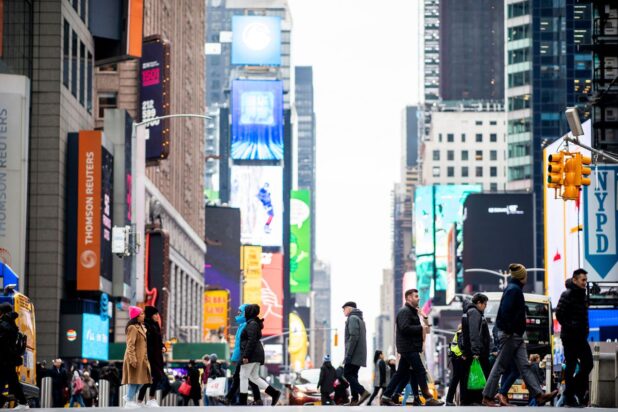 According to diamondinjurylaw.com, New York has seen an uptick in crime lately. No one wants to go on a trip and worry that they're going to get hurt or worse, so what's the reality on the ground in the city?
New York remains one of the safest cities in the world in general.
With that being said, be careful in certain situations, such as on the subway.
There have been some issues in areas that are typically big tourist hotspots, so while you shouldn't be afraid, you should be aware.
Times Square has gotten a lot of negative attention in the past few weeks.
There have been a few shootings in broad daylight, and that is worrying city officials. So far, there have been three Times Square shootings in 2023, but there were zero in 2023.
None of that means you should be afraid to visit the city, but just that you should be mindful of what's going on around you, which is true of any major city.
What About COVID Restrictions?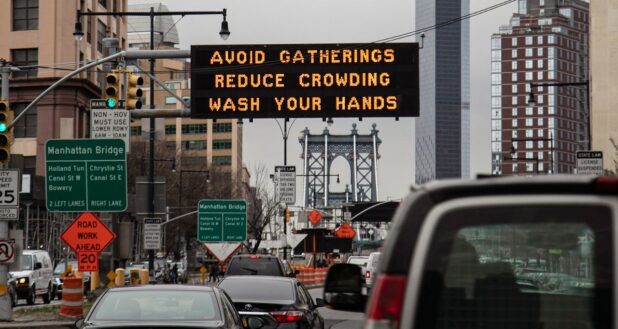 On June 15, it was announced that almost all the pandemic restrictions were being lifted throughout New York state, including in the City. At that time, it was estimated that 70% of adult New Yorkers had received at least the first of their COVID vaccines.
The safety guidelines that were at one point in place for restaurants and other businesses became optional.
However, there are still some restrictions on large-scale event venues, and in accordance with CDC guidelines, if you aren't vaccinated, you're still supposed to wear a mask.
An asymptomatic traveler entering the state from another country, US state, or territory isn't at this time required to take a COVID test or quarantine. The state does recommend quarantining if you aren't vaccinated, or you haven't recovered from COVID in the past three months. You may still have to complete the Traveler Health Form when you enter from another state unless you're coming from a New York border state.
New York launched something called the Excelsior Pass. It's a free way to show proof of either your negative test results or the COVID-19 vaccine.
You go to the Excelsior Pass web portal, answer some questions and then you can download your pass to your Wallet App, store it on your phone, or print it. You can also take a screenshot.
Hotel Deals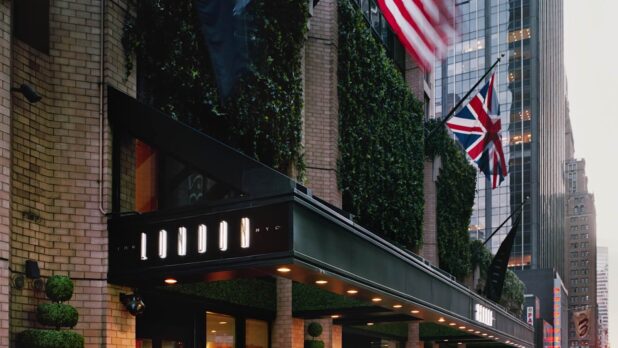 The travel sector was hit incredibly hard throughout the pandemic, and they've been slow to recover. With that in mind, you might have the opportunity to find good deals right now if you know where to look.
Mayor de Blasio signed an executive order that eliminates the nearly 6% hotel room occupancy tax rate through August 31, which is already likely to help you save money.
Currently, as of July 2023, The Ritz-Carlton New York is offering deals that are nearly 20% lower than usual. Other luxury hotels like The Plaza are also offering deals, which you don't see often. For example, The Plaza has packages available if you book by September on stays until December. You can save up to 25% off your stay.
If you'd rather be further downtown, The Standard Highline has deals now too.
The average price of a New York hotel this summer is just over $200, which is down 25% from 2019.
Is Broadway Open?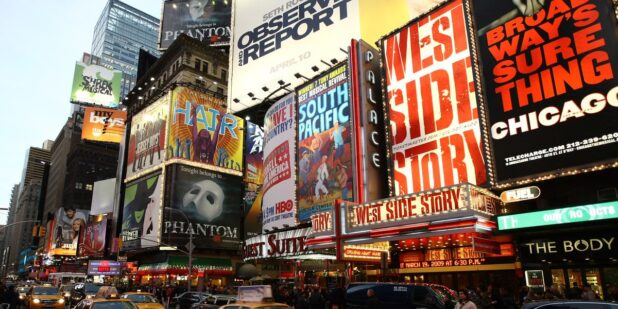 If you're interested in seeing a show, you should wait until fall to visit New York. Broadway theaters are set to open at full capacity in September.
Some of the shows that have officially said they will open or reopen in September include Aladdin, Chicago, Chicken & Biscuits, Come From Away, David Byrne's American Utopia, and Hadestown. Hamilton is also set to begin performances in September, as is The Lion King.
If you're visiting this summer and want to enjoy a performance, Shakespeare in the Park returned this month.
Museums and Attractions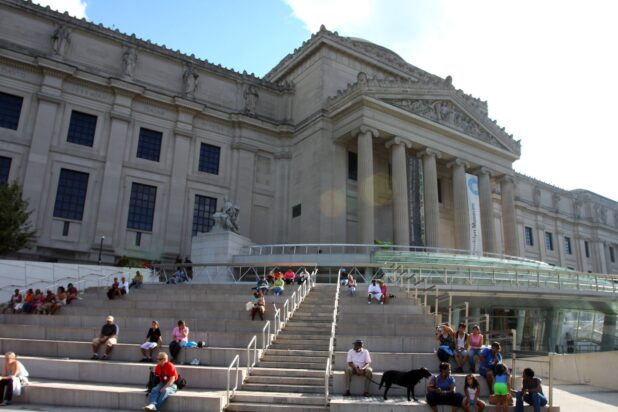 The Metropolitan Museum of Art, the American Museum of Natural History, and the Museum of Modern Art are open now. The Circle Line sightseeing cruises have also resumed.
A few other things you might want to do in NYC this summer include:
Go to a rooftop bar. People are still a little cautious as far as the pandemic, which is understandable. Luckily, New York has no shortage of outdoor venues. For example, you can get a view of the Empire State Building from the Gallow Green Rooftop Bar or take in the Manhattan skyline and Brooklyn Bridge from the 1 Hotel Brooklyn's rooftop bar.
We mentioned that the Circle Line cruises have resumed, and a boat tour is one of the best ways to see the city. You can do it for free on the Staten Island Ferry if you prefer.
Governors Island is only open during the summer, and you can get a view of the Statue of Liberty in a peaceful setting.
The Smorgasburg Food Market is in Brooklyn, and it's an open-air food market with views of the East River waterfront.
Finally, a trip to New York isn't complete without going to an observation tower. There's Top of the Rock, One World Observatory, the Empire State Building, or The Edge Hudson Yards to choose from.
New York is still recovering and coming back to life in many ways, but it could be a good opportunity to visit if you want smaller crowds and better prices.