Every home, regardless of its cost or estimated value, could stand to benefit from a little facelift every few years. This is because nothing maintains its pristine condition forever- at least not without a little help. So as a homeowner, if your property has started to look dated and unappealing, one of the easiest and low-stress ways to take a few years off and revitalise the appearance of your home is uPVC respraying.
Seeing as how uPVC is a much-favoured material used in several aspects of the home like the windows, doors, roof, soffits & fascias, garage door, cladding, trims, conservatories, and gutters, it only makes sense that a uPVC respray is included in any home improvement project.
Still not convinced? Check out some of the top benefits of including a uPVC respray in your next home improvement project.
It is A Cost-Effective Renovation Technique
Compared to a total replacement, uPVC respraying will always cost significantly less. So, if you're faced with ageing uPVC features in your home, having new ones installed shouldn't be your go-to option. Many professional spray painting companies like PBM Paints can effectively respray your uPVC while saving you up to 75% on what you would have spent on a replacement. In addition to saving you money, getting a uPVC respray is also time-saving as it eliminates the need for building work.
An added bonus of uPVC respraying is that most professional spray painters also include repairs and restorations as part of the services they offer, which ultimately leaves you with a paint job that is flawless.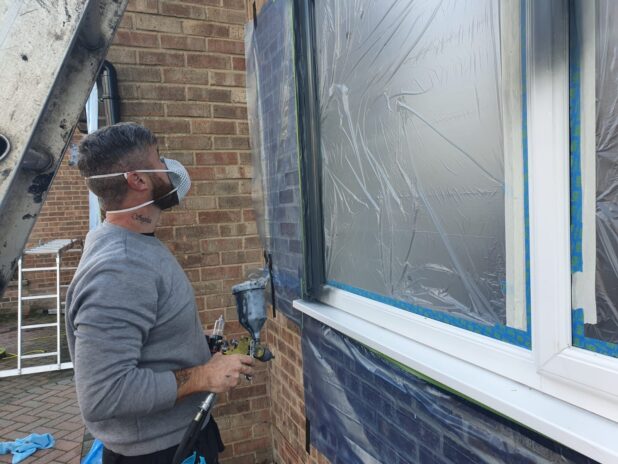 It can Easily Transform Your Home's Exterior
Just like any other building material, the uPVC surfaces (windows and doors, cladding, trims, gutters, soffits and fascias) in your home's exterior are subjected to the elements and the whims of the environment. This means that, over the years, those uPVC surfaces are bound to be affected by dirt, grime and weathering, and although routine cleaning will help, it just won't be enough to restore their appearance. When this happens, the only surefire way to restore the potent colour and appeal of your home's exterior is uPVC respraying.
There is Room for Personalisation
When it comes to dramatically changing and taking the aesthetics of your property to the next level, there is nothing quite like uPVC respraying. With the wide range of colours and finishes that are readily available, it is possible to give your home an entirely new colour scheme and style.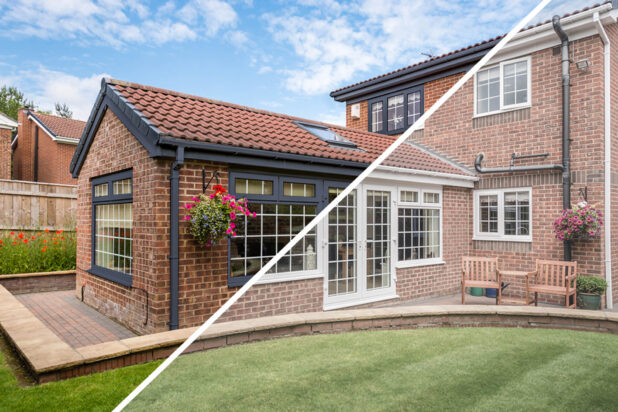 It can Dramatically Increase Your Property's Value
It doesn't matter if your home is relatively old or severely aged, uPVC respraying can help revitalise and re-ignite the exact colours and textures of different uPVC items down to the most finite detail. This revitalisation (both internally and externally) is what will make your property stand out and catch the admiring eye of guests, passers-by, and even potential buyers.
Protects Your Home and can Last for up to a Decade
One of the amazing benefits of uPVC respraying is that the specialised paints used for the spraying leave a coat that protects your property from the elements (UV-degradation, moisture) while also maintaining a stable colour that can last for over 10 years without peeling, cracking or fading.
When planning a home improvement project, one upgrade you can't afford to sleep on is a uPVC respray. Long-lasting protection increased property value, personalisation and cost-effectiveness are just some of the amazing benefits that you stand to enjoy when you include a uPVC respray in your next home improvement project.