As far as choosing marketing tools for trade shows is concerned, the banners are an all-time favorite of businesses. The customized displays at the trade shows can attract clients' attention and bring more people to your booth. As you are investing time and money to showcase your product line at the trade show, you need more people to visit your booth to increase sales further. Here is why you need to consider putting banners in trade shows.
1. The opportunity of connecting with customers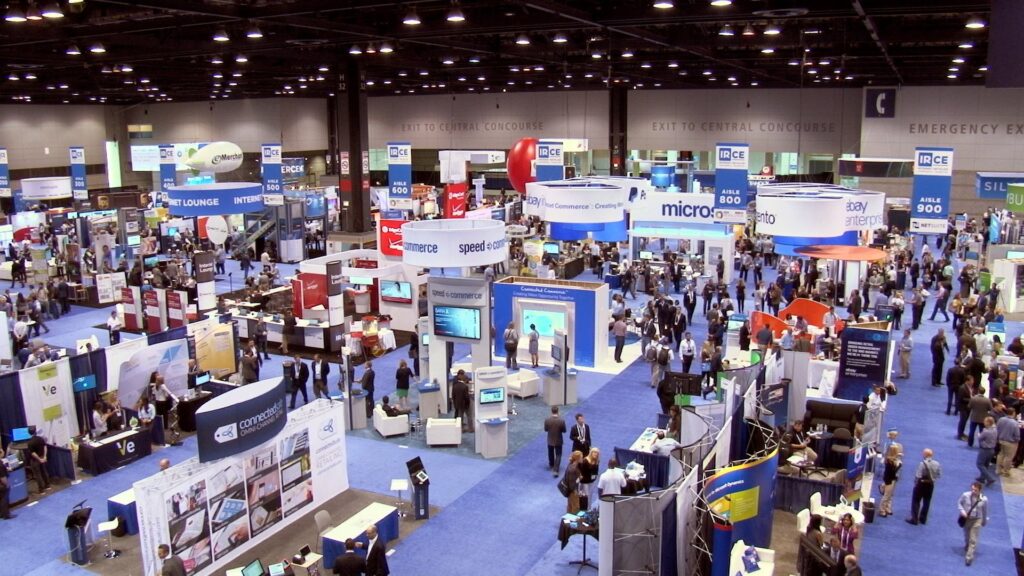 When following up with sales leads and bombarding your customer's inbox, you must have experienced disappointment several times. Especially when getting a foothold as a new business owner, the ignorance from clients can leave you in frustration. One of the reasons you need to exhibit your products and services in the trade shows is the opportunity it provides to connect with a large audience base. Therefore, a professionally designed banner enhances the chances of people noticing it. The banners you design for the trade show must be relevant, concise, and clear.
2. Staying updated with industry developments
When businesses participate in industry events, they can stay at the center stage. So, if you own a business and are participating in a trade show, be sure to display the latest innovations and developments. Exhibiting the products in a trade show allows you to connect with the existing customers and prospects. Therefore, you need to design the trade show banners with the logo first, the words second, and the relevant marketing message you want to convey.
3. Closing the deals in the trade show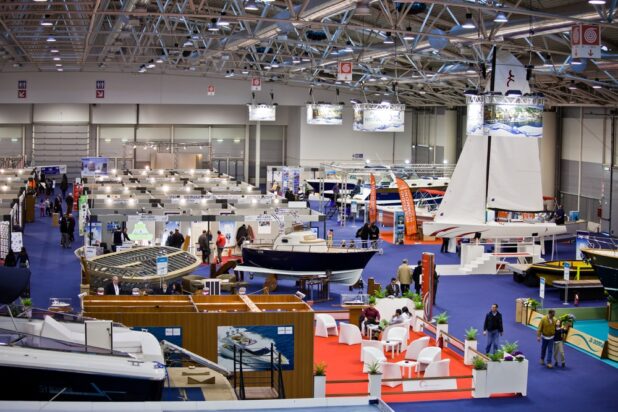 The sales personnel often fear the chance of rejection when handling the deals, but the ambiance at the trade show is different. Research reveals that half of the attendees at the trade show end up making purchases within the venue. Therefore, you need to pay attention to the graphics included in the banner and stop overdoing it.
Remember that too many shades and images can make the banner less consistent. When your objective is to highlight the marketing message, you need to make it relevant. Finally, you must include a call to action at the bottom of your banner as it allows you to interact with the customer without sounding too persuasive.
4. Establish your brand
The trade shows are one of those places where you can get many customers in one place. Therefore, you can get imaginative with banner usage. The trade show banners can create outstanding displays and allow you to stay within the budget. All you need to keep in mind is to make it smarter so that the attendees coming to the trade show find them unique.
5. Speaking to the target audience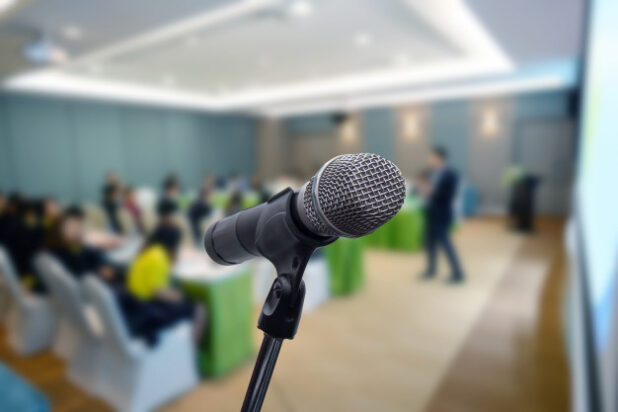 With artfully designed banners, companies get the opportunity to interact with the target audience directly. In trade shows, you can speak to the audience directly and allow you to get constructive feedback.
You can contact the trade show banners experts to get all these done at best. Further, we will also discuss some of the mistakes you need to avoid while planning for trade show banners.
Mistakes to avoid in trade show banners
1. Fixing your banner at tabletop
Fixing the trade show banners onto your tabletop may not be a tasteful approach in trade show displays. It is not only unprofessional but also will not serve the purpose of attracting viewers to your booth. If you want to put up something on your table, it is ideal to use a branded tablecloth. Usage of banners creates an appropriate backdrop for your trade show event, which needs to be planned carefully.
2. Cluttered text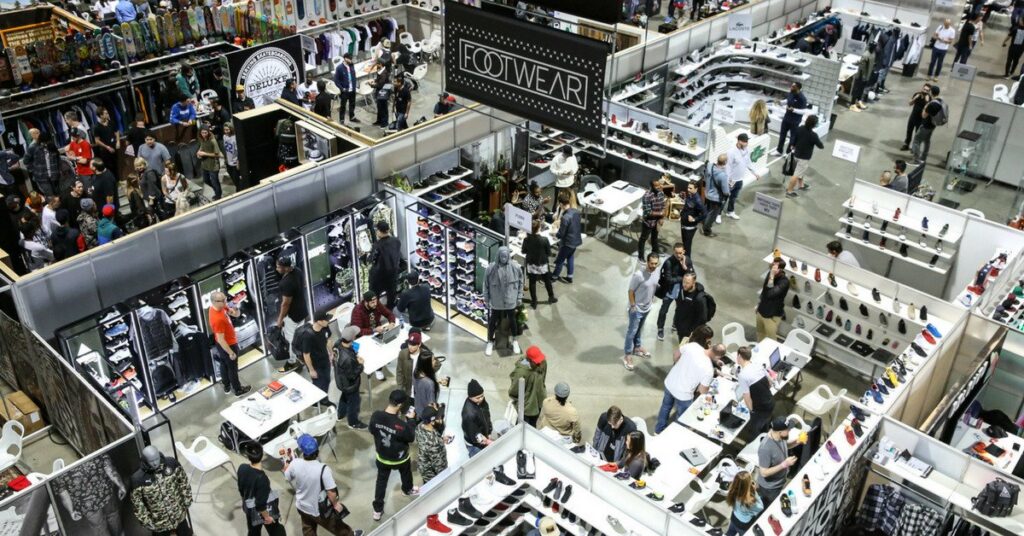 All types of signs as posters and banners, serve a common purpose of making your message visible all around. To serve this purpose, you need to ensure easily readable text on the banners, which can grab the instant attention of the viewers and instant understanding of the message you want to share. For this, you need to avoid cluttered text and ensure that the most appropriate fonts and sizes are used for easy readability. Ensuring proper white spacing and contrasting background is also important to make the text readable. Also, try to keep the text simple and minimalistic as long sentences may just bore your audience, who may give up and walk past your banners. Graphics is also important while planning banners, which should be easily digestible and convey your selling points to the viewers quickly and precisely.
3. Hanging banners without any grommets
Grommet is a very popular concept in tying banners and tarps etc. It is a metal ring attached to the edges of the banners, which will help prevent tearing while ropes are tied to it. To tie it down, you can use ropes, bungee cords, zip ties, etc. Whichever tying material you use, make sure that there are preinstalled grommets on your banners, which will ensure a proper tie. Grommets are now put by default on vinyl and fabric banners, but you need to ensure it while placing the order itself.
4. Choosing the wrong banner stands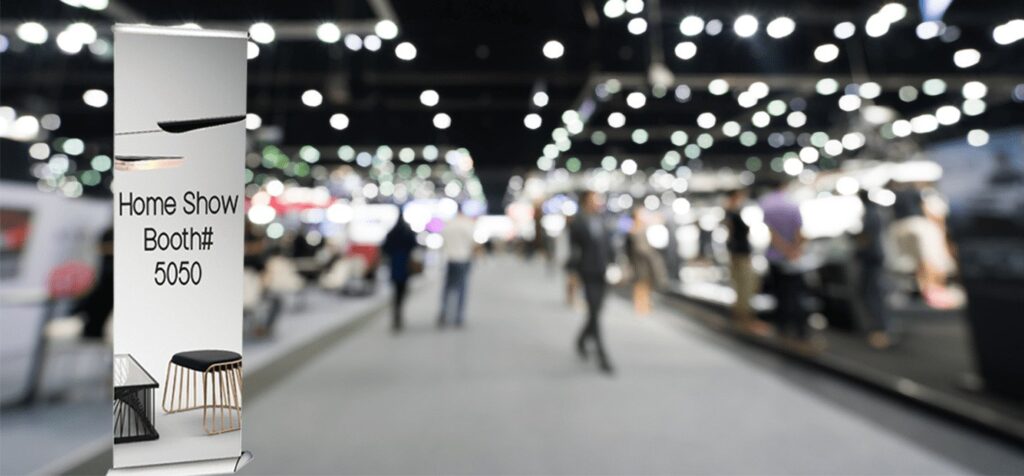 Events like trade shows are your ideal opportunities to effectively showcase the brand and offerings of your business to potential customers. At many shows, you may not have a facility to hand your banners, for which you need to get banners to stand for displaying it out. Many tents make some DIY banner stands, which may only help to spoil the professional outlook. High-quality retractable banner stands are available now, which you can buy, or custom make based on the size and weight of your banner. Having it stand handy will make things easier for you to set up the banner and effectively occupy your allotted space.
The final take
The trade shows are excellent for exposing your company's sales team to a large group of audience. If you want to apply tricks and marketing tactics in a responsive environment, the best option is to create an innovative banner to garner them in one place.