For many of us, having a car is like having another family member. You take care of it, wash it, maintain it – and if it's necessary, take it to a "car doctor" – that is, a mechanic. And then it happens that the mechanic tells you that you need to replace a certain part on your four-wheeler. Ouch! New parts are usually very expensive – and with the used ones, you never know what you will get. Therefore, here are some essential things to know when buying used car parts.
What Is The Difference Between New And Used Car Parts?
This is rather obvious, right? When you get to the point of buying car parts, you have two options. You can either buy a new or used part for your car. Each of these options has its PROs and CONs – so it is not always easy to make a decision. We usually find ourselves in a dilemma because of the limited budget, since it is clear that new car parts are always more expensive. However, many car owners claim that they are not necessarily always the better choice – because, among the used car parts, you can find those of excellent quality and at much more affordable prices. So what to do? If your budget is such that you have to buy a used car part, it is advisable to be careful.
What To Look For When Buying Used Auto Parts?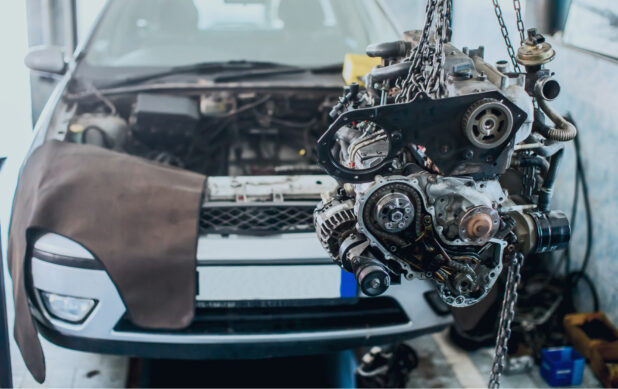 Buying auto parts can quickly make a hole in your wallet. There are situations in which buying a used car part is a smart decision, especially if it is urgent, and there are no car parts in the store that you need, or you have to order and wait a long time to arrive at the store. Then buying used car parts doesn't seem like such a bad thing to do. However, used parts differ in terms of preservation, functionality, and general characteristics – which can be a good or bad investment. Here are the things you should pay attention to when buying used parts for your car.
1. Find car parts that are compatible with your car model
It is clear that not every part will suit every car. However, even cars of the same brand and similar models can have this problem. Therefore, you must choose used auto parts that will be compatible with your car model. If you want to do this properly, you should take your VIN with you when purchasing a particular car part – so that the seller of used car parts can check which parts are compatible with your car. That is very important so that after installing the car part, your four-wheeler can work properly. Also, with the help of the VIN, you can find out if any other parts are compatible with your car model. That can save you a lot of time and money in the future.
If you are looking for used auto parts, it is best to visit https://www.usedpart.us/ and get what you need.
2. Inquire about the age of the used car part you need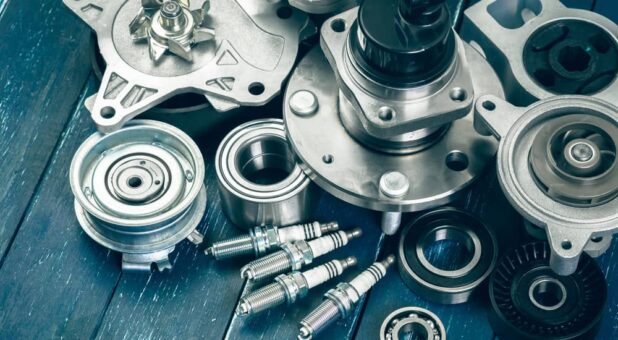 This thing is extremely significant – especially if it is an auto part that is essential for the drive itself. We can find a lot of used car parts on sale, and some of them are very old. That is why it is of key importance to inquire in detail about the age of car parts, as well as about how long they have been in operation, what mileage they have covered, etc. If you realize that you will not be able to repair or buy such parts elsewhere – you may want to reconsider your purchase decision.
3. Do not buy car parts that are "copies" or not legitimate
Although this is an option used by drivers of older vehicles who want to save on investments in auto parts – this is not a good thing to do. Although copies can be found on the market – we do not advise you to do this because these are parts that are not legitimate in the first place. In addition, such car parts are not reliable, and by installing them you risk a much bigger breakdown on your vehicle – which, in the end, can cost you much more. In addition, it is very important to check the legality of used auto parts. Namely, it happens that parts of disassembled stolen cars can be found on the market – and something like that can get you in trouble.
4. Check the right color for body parts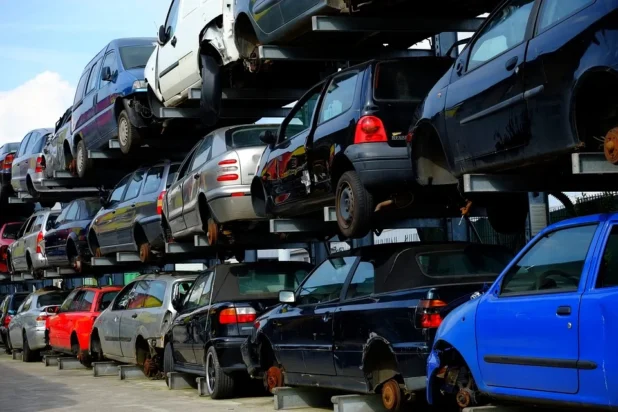 When buying body parts such as car fenders – make sure you don't make a mistake by choosing the wrong color. Shades are also important here since today, there are dozens of car colors and color variations. Is it Sporty Red or a Coral Red? These are the things you need to pay attention to in order not to make a mistake, and then you have to take the car for painting. Therefore, before buying, check everything – the color, shade, and manufacturer.
5. Be sure to ask for a guarantee
Even though you are buying used auto parts, any reliable seller would have to issue a warranty on their correctness. Of course, this warranty period will not be as long as when you buy new parts – but it is still important because you know that the seller is trustworthy. In addition, it is recommended that you take a look at customer reviews and read their experiences with a specific auto parts dealer before buying. While this may not be crucial for making a decision – it will still give you some guidance on future purchases and your potential customer experience.
Conclusion
The main reason why drivers decide to buy used parts – is to save money. In addition, used car parts are often very affordable – and you can find them in different places, so you don't have to wait for their delivery. As we have already mentioned, used car parts can be a good choice if you do not change something that can directly endanger your safety while driving. If you still decide to change a significant part with a used one – you must make sure that the choice you make is truly reliable.