The popularity of Airsoft has skyrocketed in the last couple of years. Even though we can see that the global pandemic of COVID-19 slowed it down by a little, there are many people still interested in conducting one of these when the pandemic is over. Not only that common folk is interested in this activity, but we can also see that a lot of companies included Airsoft as a major part of their team-building events.
Without a doubt, if you didn't have experience of participating in Airsoft so far, you certainly need to be aware of a thing or two. If you are interested in learning more about it as a concept, be sure to read more and inform yourself a little bit better.
However, we can see that many people have participated in one of these who still don't know all the essentials.
Knowing all of these elements before participating can enhance the experience, you can be sure of that. That's why we have decided to provide a couple of advice that can do just that. Without further ado, let's take a look at what we've been able to come up with.
1. How to Hold Firearm Properly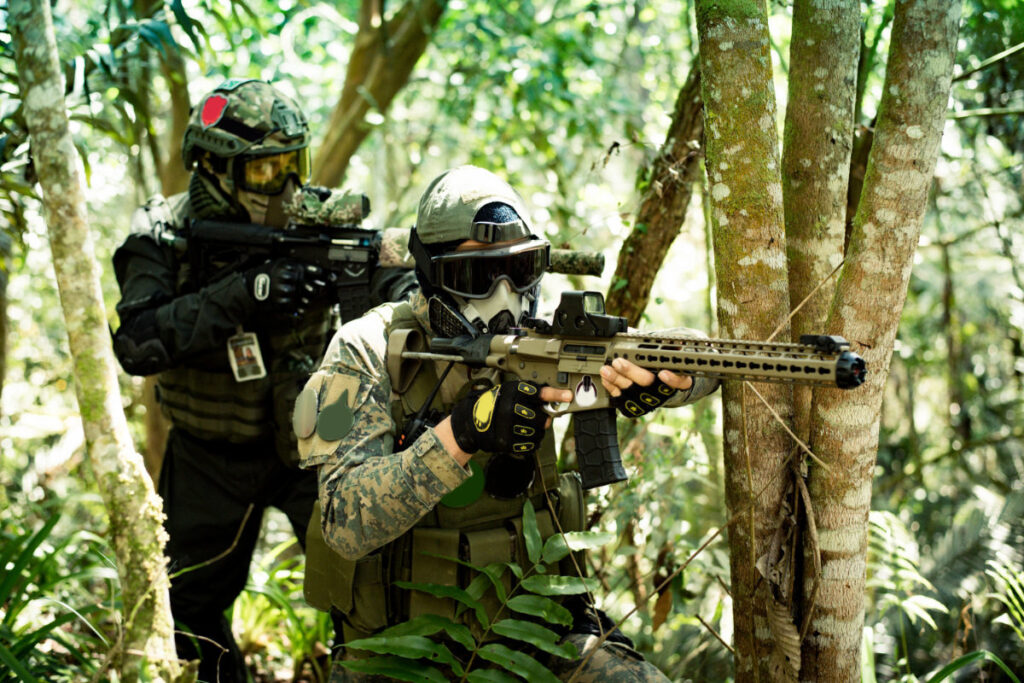 Even though that holding the Airsoft firearm looks like a no-brainer, we can see that many people still make this kind of mistake. Of course, that doesn't mean that the person who wants to participate needs to have military or police experience.
However, many people make the mistake of holding a rifle in the way depicted in TV shows or movies, which is usually an over-exaggeration and has no connection to how it should be done in real life.
Therefore, it wouldn't hurt you to talk about an expert or some kind of trainer you will come across in a field. Due to the popularity of this sport, you will see that every field has a couple of trainers who can provide some useful tips to the participants. One of the biggest mistakes people make when holding a rifle is called a chicken wing. It is done by positioning their hand in the same line as a gun. Instead, it should be below it. That way it provides much-needed stability.
2. The Question of Safety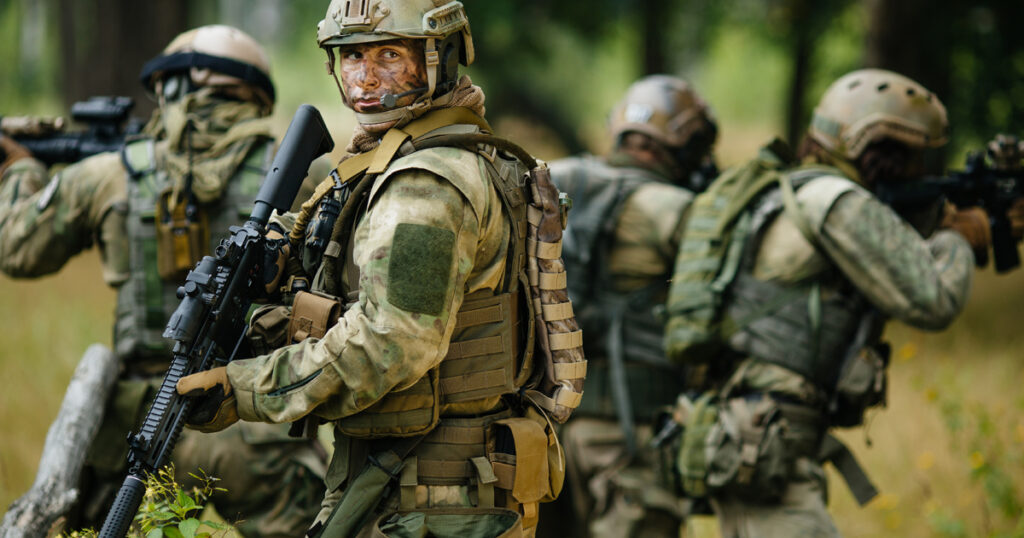 When discussing Airsoft, you will quickly see that security is the most important thing for you to focus on. There are so many rules that exist solely for purpose of making the process as safe as it can be for participants. Naturally, the highest chunk of safety is tied to the equipment that participants receive at the field. Therefore, wearing a mask and goggles is something you should not avoid. Otherwise, the chances of getting injured can get pretty high.
That doesn't mean that wearing these is a must, but it is certainly not recommended. Making even the slightest mistake can get you seriously injured if you don't have the proper equipment. The reason why wearing this kind of gear is important is that there are different kinds of ammunition. Some of them can do significant damage if the participant is not protected in the best possible way. Therefore, listen to what the trainer has to say about safety and you will do just fine.
3. Know the Terrain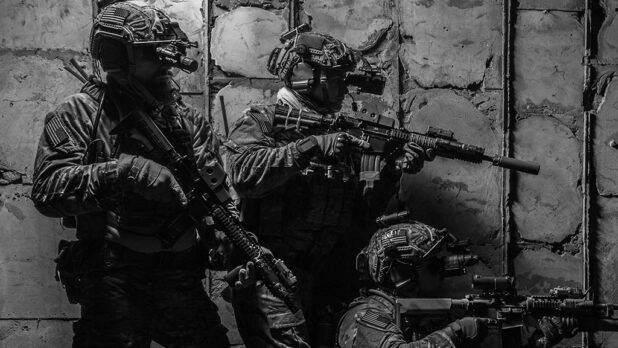 If you want to be as successful at Airsoft as possible, then you will need to consider different aspects. Without a doubt, knowing the map properly is one of the most important questions. Let's face it, 99% of people who want to participate in Airsoft don't have any kind of experience. Therefore, the chances of them adapting to the conditions of the field immediately are pretty slim.
So, you will need to know all the aspects you can find on the map before you start participating.
If you have played on the same field a couple of times, you will see that there are no problems with adapting to these conditions. Even better, if you have a team that has experience in being in a certain field for quite some time, then you will see that the team we are talking about is as effective as it can be. The opponents will be obliterated pretty quickly. In case there some kind of tournament or a league, you can be on top after it finishes, which comes with its prizes.
4. It Requires a Certain Level of Fitness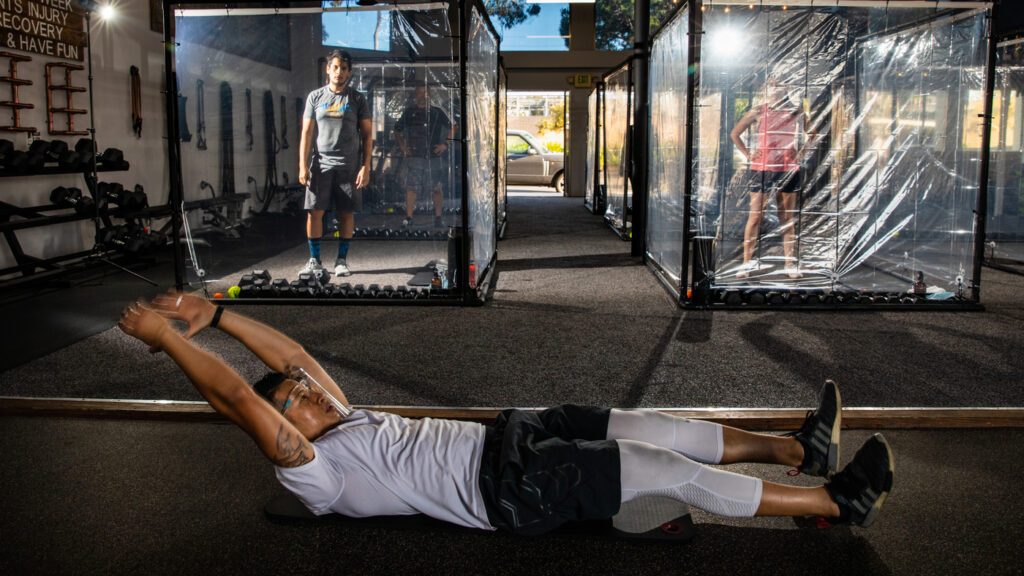 If you want to be on your best level in Airsoft, you will certainly need to be in the best possible shape. As you can presume, Airsoft requires some level of fitness if you are interested in participating in the match. It would be perfect if you prepare yourself for it before you enter a match. You will certainly see that lacking fitness will not provide you with many advantages.
Sadly, many people don't understand that this is a sport like any other, and not having a proper level of fitness will not do you good.
Some exercises can help you enhance your fitness relatively quickly, without ever going to the gym. We are talking about squat jumps, pushups, sprints, and lateral raises. The reason why these are important is that all of these movements will be required in an Airsoft match. Not to mention that every participant is required to do quite a lot of running. Therefore, being prepared for all of these challenges will surely make the experience as best as it can be.
The Wrap-up
With the increasing popularity of Airsoft, we can see that more people get interested in it by the day. Therefore, it is a must to understand all the particularities about this sport. Here, we've provided you with some of the most important aspects that will help you understand the concept in the best possible way.
By implementing all of these into your understanding of Airsoft, you will be able to enhance the experience to the level when you will get addicted to it in the shortest amount of time. So, before you start participating in the match, see what needs to be learned and what you can improve.