We often don't need advice for a good time with our friends. How we will spend most of our time depends on the people we went on a night out with – and there is no better way to spend time than with your close friends. However, we are all looking for ideas on how to bring the fun to a higher level. Therefore, here are some tips for planning an unforgettable time with your buddies.
Going Out With Friends Is Fun, But Also Healthy
During the Covid-19 pandemic, we got the impression that we were less socializing. Maybe now is the right time to change that because staying at home can have a bad effect on us. Experts claim that we have many reasons to hang out with friends – and even the health benefits that hanging out with friends brings with it. Friendships are what make our lives more beautiful and complete from the earliest days. The world outside the family may seem cruel and difficult to master – until we make friends in it. They become almost like our new family. Friends understand us, they are with us in good and difficult moments – they grow up with us and change us. In addition to social functions, friendships have another essential purpose for each individual – a health purpose. Friends and time spent with them are one of the foundations of good mental health. Therefore, do not deny yourself socializing – but on the contrary, plan a night out for you and your buddies. But what would be a good way to do it? Here are 5 tips for planning a night out with your buddies.
How To Organize The Perfect Night Out For You And Your Friends?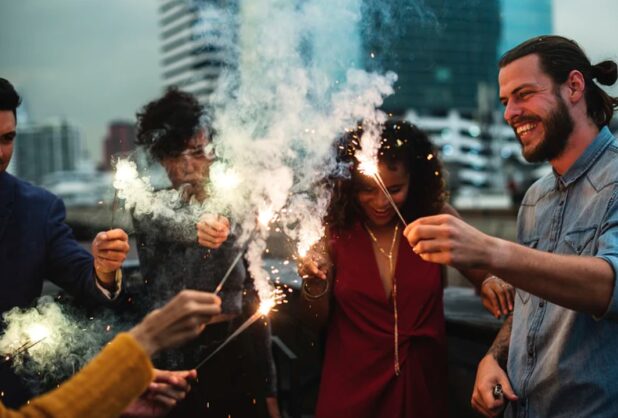 Want to organize the perfect night out for you and your buddies? Maybe you've been thinking about organizing a night out that will be remembered and retold for a long time, and that's a great idea. However, if you want to properly prepare for such an interesting endeavor – you need to keep in mind a few things. First of all, did you decide where you will go, and who are the people you will call? Do you have a specific date and occasion, or do you just want to keep it casual, relax and enjoy yourself with your friends? Once you figure that out, it's time to organize other things and move on.
1. Explore the beauties of nightlife in different places
The nightlife is probably your first association when you hear the phrase "going out with friends". And while there are other ways to have a great time – going out at night is a mistake. But how do you improve your nightlife habits? By choosing only the best places to go out. You should definitely explore all the options. You can change a few places to go out, or clubs – and finally go to an afterparty and complete the most fun night out so far.
2. Invite all the friends you want to go out with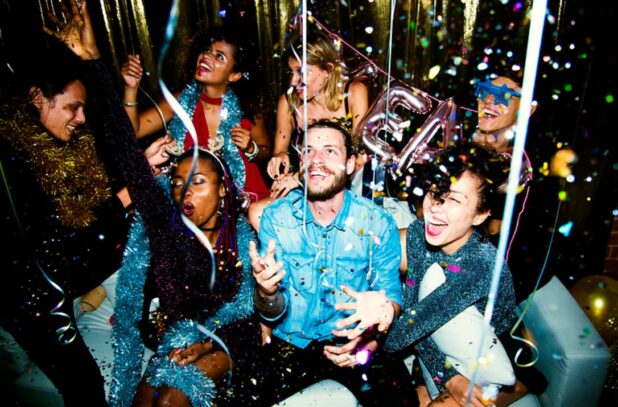 The next step is to make a list of friends you intend to invite to go out with you. You can create a group on one of the popular apps such as whatsapp or Facebook messenger – to help you get organized and send the same invitation to everyone. Write down a night-out plan that you will come up with beforehand. Before you decide on a specific date and place to go out, make sure to ask all your friends when they are free – and then what kind of fun and music they are in the mood for, so you can make the right decision. According to torontobusrentals.com, a party bus can be shortlisted for such occasions, since it's a very popular option for having fun with your buddies and gives you extra adrenaline.
3. Make a reservation on time and make sure you get the best seats
Once you have determined the place, date, and the exact number of people – the first thing you need to do is to determine the place of departure, and then book your seats on time. This is especially necessary when it comes to a larger circle of friends and exclusive clubs that are always overbooked on weekends. To provide the best place in the club or restaurant – you need to call the manager of the club. You should do it in advance so that you can get the best place, right next to the band or DJ.
4. Set the phone aside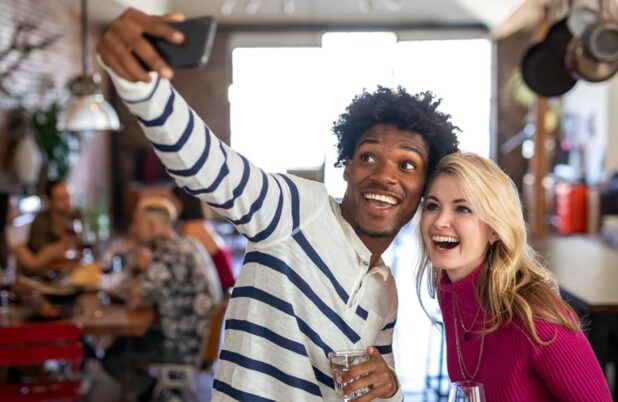 We all carry phones with us, but the night out with your crowd is not the time to use it more than you should. By ignoring this rule, we are sending the message that we are bored, or that we have other priorities. Considering that the night out with your friends should be a pleasure – there is no reason to keep our phone on all the time. Besides the fact it will be considered rude, there is no doubt that we will miss a large part of the atmosphere – which may give the impression that you don't have fun at all. It is perfectly fine to take photos with your friends and post pictures – but any exaggeration in the use of the phone will not please you or your friends.
5. A party to remember ends with a good afterparty
When the night out is good and you are sorry to break the party – it is a great idea to continue the fun, only in another place. It doesn't have to be a new club because a house party can also be a great solution for continuing with your buddies. Of course, this is a desirable option if you are off the next day and do not have to go to work. Otherwise, the fun will be good – but the next day will be very challenging for you if you're exhausted or sleepless.
The Bottom Line
Wherever you go for a night out, you gotta make a good plan. Enjoy the time you spend with your buddies and make the most of your time. With good energy, favorite music, and a great crew – you will not go wrong with the choice of place, or the activities for a great time.