Recently, CBD has gained popularity worldwide and is one of the most sought-after products on the market. Many consumers say they take it for muscle pain, arthritis, and anxiety. Numerous studies have been done, many of which prove its positive benefits to our health. Today, Cannabidiol is even added to pet food. In stores, you can now find products with CBD oil for animals.
Due to its powerful properties, CBD, also called hemp oil, is gaining more and more popularity.
If you are looking for high-quality CBD oil products, you can click here and check out the offering of one of the best professional growers and manufacturers out there. If you want to learn more about the difference between CBD oil and tincture, in this article, we will look at what it is and what its benefits are!
What Is CBD Oil and What Is CBD Oil Tincture?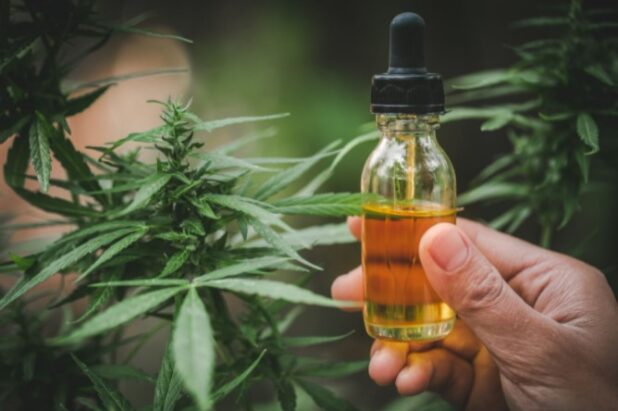 Cannabidiol, better known as CBD, is a natural extract of the hemp plant. The abbreviation CBD stands for Cannabidiol. It is a plant-based medicine safe to consume (as long as it is free of impurities and toxic substances). CBD is the active ingredient of cannabis. It has soothing effects for different types of conditions. It lacks the intoxicating and addictive effects of other cannabis compounds, such as tetrahydrocannabinol (THC), so Cannabidiol is permitted, legally sold, and used in more and more countries worldwide.
Consumers take CBD in various ways, such as gum, vaping, oil, and tincture. Some companies use similar terms for all of their CBD products. However, the way you take the product is crucial, and each method has its pros and cons.
CBD oil is an extract. The procedure includes extraction from the seeds, flowers, and stems of the hemp plant. Of all the forms of CBD, CBD oil is the most powerful and most expensive.
Studies show that CBD has a positive effect on the endocannabinoid system. Due to the intense power of the oil, only two or three teaspoons of the substance are enough for the day. However, the exact dosage of CBD can be calculated based on a person's body weight, goals, and more.
A tincture refers to all concentrated herbal extracts soaked in alcohol or vinegar. Although derived from hemp, CBD tinctures are not the same as CBD oil. For the tincture, CBD gets soaked in distilled alcohol (60-70%). These tinctures must be hemp extracts (in liquid form) combined with a mixture of alcohol, glycerin, or cinnamon/mint. Users consume tinctures the same way they would take CBD oil, sublingually (under the tongue). Unlike CBD oil, the tincture has lower CBD potency. Tinctures can last longer, and the dosage varies for different people and their conditions.
CBD Doesn't Lead to Dependency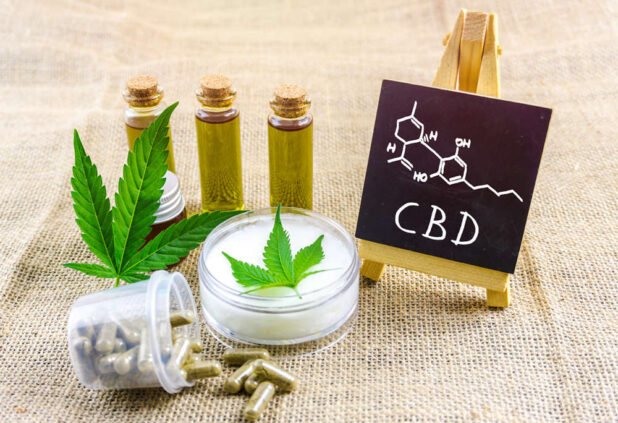 There is no evidence of CBD abuse or dependency. It is also well-tolerated and considered a safe and organic product. Its popularity could be explained by the fact that an increasing number of scientists conduct and publish studies, which prove its multiple health benefits. According to scientific studies, CBD can help with mental health disorders and neurological conditions. CBD has soothing properties for people suffering from PTSD, social anxiety disorder, and social phobia.
According to a cross-sectional study conducted with 2409 CBD users of cannabidiol from the USA found that the top three medical conditions reported were chronic pain, arthritis/joint pain, and anxiety, followed by depression and insomnia (Corroon and Phillips 2018). The users shared that they feel significantly better after taking CBF.
Another survey by Wheeler et al. conducted with 340 young adults, some of whom used CBD, found that the CBD products were among the top reasons for stress relief, relaxation, and sleep improvement. According to the survey, edible CBD products were the most prevalent.
Health Benefits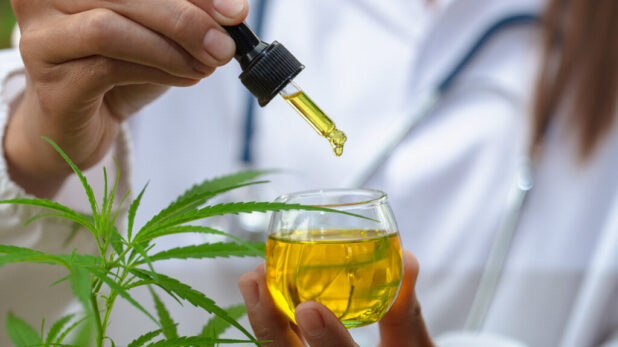 Cannabidiol, contained in hemp oil, has many benefits, some of which are not yet fully proven and backed by medical evidence, but experimental use of the substance shows promising results.
The active substance, applied alone (as a purified form) or in the composition of hemp oil, can be used in the complex treatment of some of the following diseases and conditions:
As add-on therapy to the treatment of some forms of epilepsy and other convulsive conditions: most studies, conducted in the treatment of seizure conditions, with Cannabidiol being used effectively at all ages (in children with caution and per weight and age dose). There is scientific evidence that the substance reduces seizures, relieves symptoms, and increases the duration of remission.
As add-on therapy to the treatment of multiple sclerosis: one of the few approved and authorized medicines containing a combination of cannabidiol and tetrahydrocannabinol, administered in the form of a nasal spray, can be used as part of the overall treatment of multiple sclerosis. The drug relieves pain and muscle stiffness.
For relief of depression and anxiety: due to its structural characteristics, cannabidiol can be effectively used in the complex treatment of depression and anxiety, being considered a safer alternative than many of the standard antidepressants and stabilizing agents. Administration under medical supervision in appropriate doses helps patients effectively cope with the symptoms of these conditions, including sleep disorders.
In comprehensive diabetes prevention measures: prevention of the development of diabetes mellitus with cannabidiol has been observed in experimental animal studies, but reliable and large-scale human studies are still lacking.
To Conclude
With further scientific evidence, discovery, and technological advancements, CBD could become one of the most sought out and highly regarded ingredients for future treatments and therapies for different disorders and diseases. For patients with severe conditions and disorders today, it is important to turn to the best quality products out there. Foothill Hemp Farms offers some of the best hemp oil products available on the market. When using CBD products, you need to take the correct dosage for yourself, which means you should consider the type of condition, your unique body chemistry, and your weight.