When parents give birth to a child they always strive to surround their child with care, attention so that it can grow up healthy. One of the most important parts of caring for a newborn is proper nutrition. In the first months after birth, a baby, as a rule, receives all the substances necessary for growth and development from breast milk. In case, breastfeeding is not an option then, parents are looking for the best way to feed their baby. What kind of formula to choose? What components should truly healthy and safe products consist of? These and many other questions concern young parents.
Why do kids need organic food?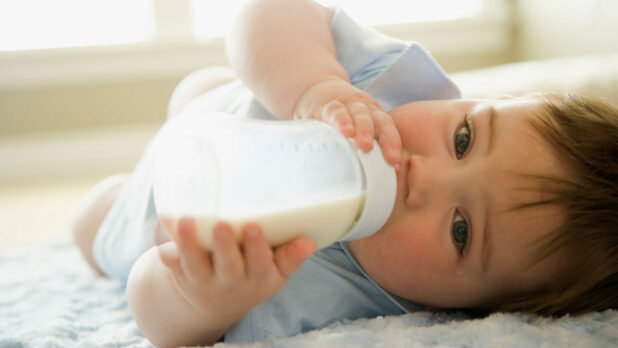 According to scientific research and website BabyBottles, children consume 8 to 20 different pesticides daily with food. The question of the long-term effect of pesticides on kids' organisms has not yet been thoroughly studied. Studies in adults suggest that there is a definite link between pesticides and certain cancers and neurological disorders. Any pesticides are harmful to babies since their internal organs are still developing. The endocrine and immune systems of infants provide a weaker natural defense of organisms than in adults. Sometimes exposure to a toxin can lead to irreversible changes in the most important biological processes in the infants' organisms. Organic food contains more nutrients and vitamins.
What does organic stand for?
Organic products are products that:
do not contain GMOs and their derivatives, colors, flavors, stabilizers, and thickeners (E-additives)
when growing ingredients instead of chemical fertilizers, manure is used (about 50 tons of manure is required for a 1-hectare potato field) and a crop rotation system (for example, on bio farms, before growing vegetables, clover is sown on the ground for 2 years, then wheat, rye, oats)
weeds are eliminated not with the help of advanced chemical developments, but with agrotechnical methods e.g. hilling saves from weeds in potato fields, cereals are sown at a certain time
animals on bio farms graze in the fresh air, on natural feeding.
What is non-organic formula made of?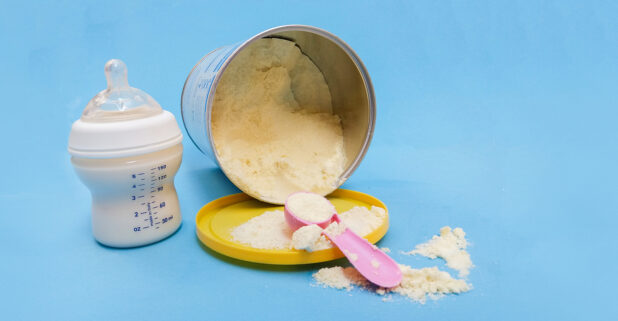 Until the 1920s all agriculture was organic, but with the advent of the first insecticide by the Swiss chemist Paul Müller, a new era in agriculture began. Pesticides are a group of synthetic compounds that do not occur in nature and are deliberately introduced into the environment by humans. The use of pesticides helps to increase the profitability of crops by protecting them from pests and diseases. However, pesticide products have a negative effect on the endocrine and immune systems, and children develop attention deficit hyperactivity disorder. Numerous scientific studies prove a deficiency of micro/macronutrients, that is, a lack of essential vitamins and minerals that are required for the normal growth and development of a child. These are vitamins A, B, C, and D, calcium, folic acid, iodine, iron, selenium, zinc.
Difference between organic and non-organic infant formula
Unfortunately, about 80% of baby formulas on the market today contain toxins. What's even more, some manufacturers claim to be organic and BPA-free, although, they aren't. That's why it is recommended to purchase an organic formula made in Europe, as there are stricter laws about composition. It is required for almost all European farms to be biodynamic and don't use pesticides while non-organic formulas don't have such regulations. This means that you probably don't have much of a clue about what's really in your baby's food. Their expert team will answer all your questions in search of a suitable formula for your little one.
Regular infant milk may include sugar, additives, chemicals, and other low-quality products such as l-carnitine, lycopene, taurine, l-methionine, and nucleotides. However, inorganic formulas are stored longer and are cheaper. These are the only advantages non-organic formulas have.
Organic formula in the United States and Europe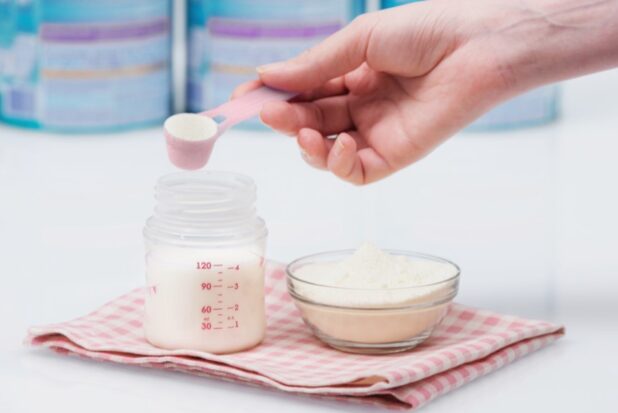 Commissions that regulate the quality of EU and the USA formulas have different parameters. For example, the European Commission requires to have at least 30% of carbohydrates from lactose, unlike those in the United States. In the EU in most formulas(except those made for children with specific feeding conditions) sucrose is not permitted. Almost all formulas on organicsbestshop.com, except for specialty formulas HiPP HA, HiPP Comfort (with hydrolyzed proteins), and HiPP Anti-Reflux, have the European Union organic label. According to European laws, it doesn't matter whether a formula is organic or not, it must be free from detectable levels of pesticide residue.
To obtain organic status, the products undergo stringent grain-to-counter quality control by the European Union Organic Production and Organic Labeling Directives. At the same time, control is carried out both by the laboratories of the manufacturer itself and by authorized government services. Products that have successfully passed the entire range of checks receive a special certificate, and the ORGANIC mark is applied to their packaging.
Organic brands
The German brand HiPP has its origins in the 19th century when pastry Joseph Hipp invented a recipe for the first milk formula for his twin children. In 1956, the company pioneered the production of baby food from organic ingredients. Today HiPP is the largest company in the world that processes organic raw materials of plant and animal origin. Half a century of experience in the field of organic farming, as well as a detailed study of the requirements of a growing child's organism, served as the basis for the creation of its bio-label, which not only complies with European legislation on environmentally friendly products but even surpasses it.
The environmental parameters of the products are especially high due to the use in the production of hydroelectricity, solar energy, and biofuels obtained from organic waste on farms. A leader in environmental protection, HiPP conserves resources for the next generation, carefully choosing the method and duration of heat treatment, thus providing a pleasant taste for children and the benefits of all the ingredients.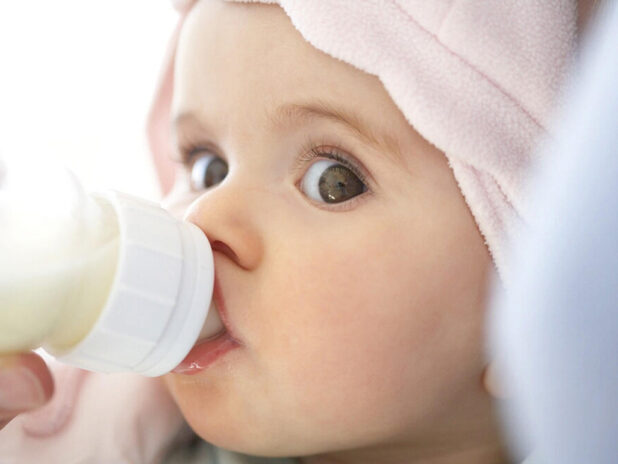 In 1933 another organic label Holle was founded. Holle was one of the first certified Demeter companies and it continues to be one of the leading Demeter certified baby food manufacturers. In Holle assortment you can find everything that a baby needs:
milk formulas based on cow and goat milk
milk and dairy-free porridges
baby puree from fruits and vegetables
healthy crunchy baby snacks
crackers, cookies, bars
special products for nursing mothers.