Equipping a nursery is no easy task. There are so many options to choose from that the whole process can become very stressful and overwhelming. And when you think that the nursery will at some point become a playroom when the child grows a little and that you need to harmonize the look with that, you may feel dizzy. But let us tell you, there is no reason to worry. Removable wallpapers for the nursery allow you to quickly and easily decorate this room. They are easy to use and offer many different designs, so everyone can find something they like. Here are top removable wallpapers for the nursery and playroom.
Why is removable wallpaper the best option for nursery and playroom?
We agree that it is not easy to decorate a nursery, because this room is of great importance, both for parents after the baby is born, and for the development of children. It is necessary for the environment to be soothing enough for children to sleep peacefully, but also to be creative, inspiring, and evoke positive emotions in them. Of course, safety comes first, so it is crucial to choose the materials that you can be sure will not harm your child. Removable wallpaper ensures safety, and also allows you to choose a variety of designs that you like for your nursery. Another great thing is that, once a decision is made, it does not have to remain permanent. You can very easily and quickly replace the wallpaper if you see that your child's wishes change as he or she grows up.
Top removable wallpapers for the nursery and playroom
1. Chasing Paper Constellation Map Removable Wallpaper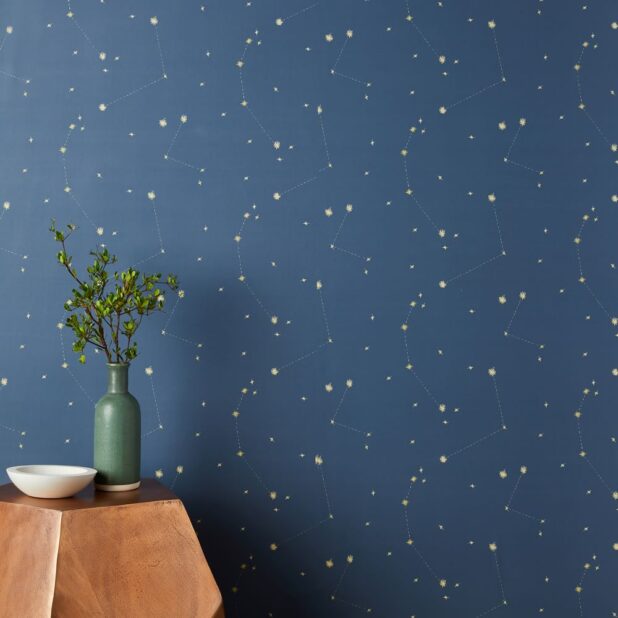 Is there anything more soothing than a wallpaper that depicts the universe, with various stars and constellations? Probably not. This is really a very practical motive if you want to achieve a calm note in your nursery. Every mother needs as much peace as possible during breastfeeding and an atmosphere that will be supportive and will not disturb the baby. These removable wallpapers for the nursery allow you to achieve this. Another useful thing here is that as your child grows up, they will be able to learn a lot of information about the universe and constellations and become a little scientist.
2. Peel-and-Stick Removable Wallpaper Gender Neutral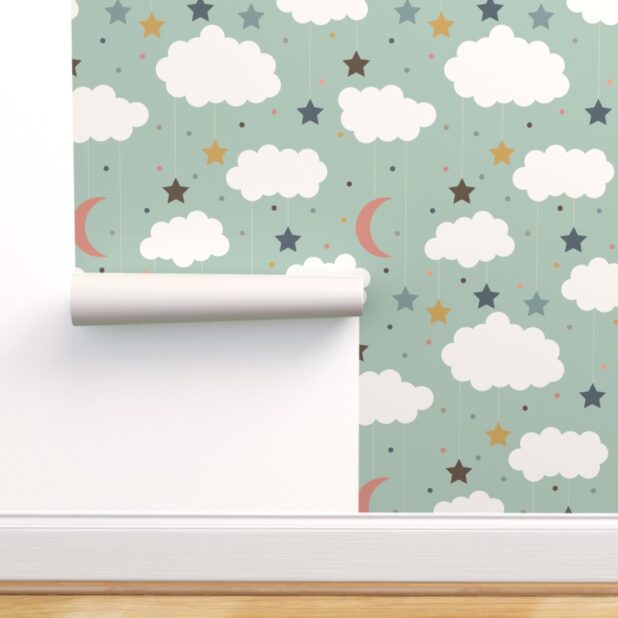 If you are not sure what gender your baby is, and you want to use removable wallpaper to decorate your nursery, it is a good idea to choose a motif that is gender neutral. The outlines of different animals in the forest on a gray background can be a perfect choice, regardless of whether you have a boy or a girl. This removable wallpaper will fit equally well in both options. These tones will give a calm note to the room and allow you and your baby to enjoy the first months of his or her life.
3. Little princess wallpaper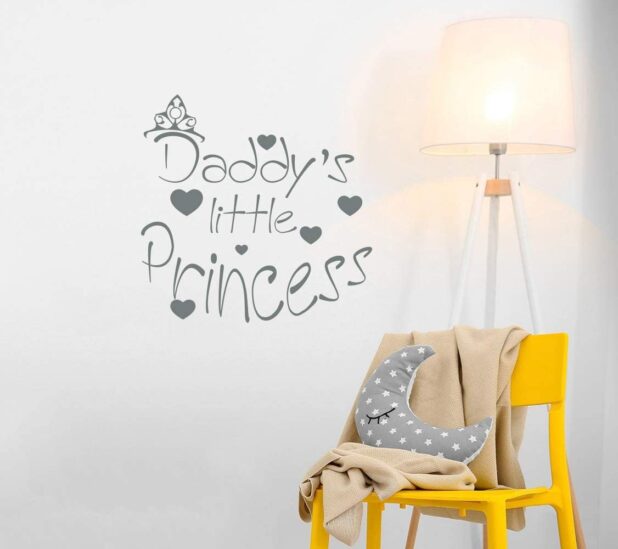 In case you are expecting a girl, you certainly can't go wrong with a removable wallpaper for a nursery with a painted castle and a princess. Bright, vibrant colors will stimulate her imagination, and when she grows up, she will surely enjoy her princess wallpaper, because what little girl doesn't dream of being a princess?
4. Kids colorful world map with animals wallpaper mural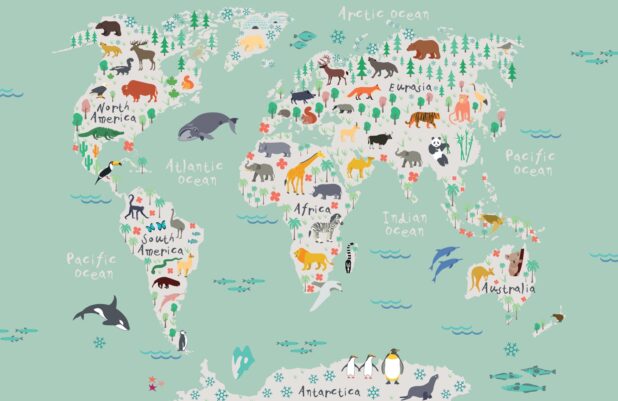 The old, good, world map: the print we all love. Nursery wallpaper that contains all the continents and oceans, along with the animals that are characteristic of the area is a very useful and beautiful choice. In addition to the fact that your baby will enjoy the colors and shapes, when the child grows up, he or she will very easily learn which continents and oceans exist and understand where different animals come from. You will spend hours together trying to learn more about different parts of the world. It is certain that you and your child will benefit a lot from this nursery wallpaper. You can find it at Wallmur, along with a number of other prints of removable wallpapers that are a great choice for nursery and playroom.
5. Happy monkeys wallpaper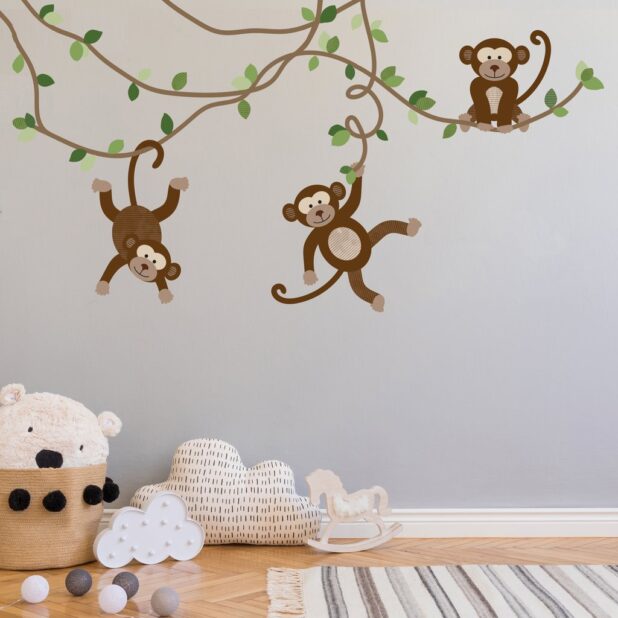 A bunch of cheerful, colorful monkeys jumping on trees, all over the room – what child wouldn't love a print like this? Removable wallpaper with happy monkeys will surely entertain and animate your child. The good thing about this nursery wallpaper is that your child will surely want to keep it in their playroom as well, because the monkeys will be additional playmates. Creative and fun! Monkeys can be a good option for both boys and girls, because they are quite universal. You can find this kind of nursery wallpaper in different tones, so you can choose the one that best fits what you have imagined for your nursery room.
6. Kids floral pink rose pattern wallpaper mural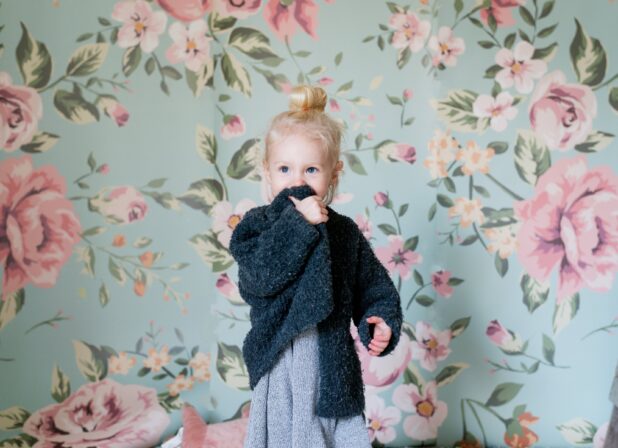 Flowers are always a good idea when it comes to choosing a removable wallpaper print for a nursery room. Pink flowers will ensure that you maximally prepare this room for the arrival of your little girl and that she will enjoy bright, gentle colors. And it is certain that mothers will know how to appreciate and love this print. The good thing about this removable wallpaper for nursery is that girls generally like this print, so you won't have to completely change the whole look of the room, along with the wallpapers when the nursery room starts to turn into a playroom.
Conclusion:
When you equip your nursery room you want everything to look perfect, and that is completely understandable. The environment in which your child grows up is of great importance, because it affects the growth and development of the child. It is necessary to be calm and calm enough, but also to be creative and animated. Above all, it is crucial that the materials you use are completely safe for your new family member. Removable wallpaper for nursery and playroom meet all these criteria. You can choose designs that fit perfectly into your idea and also change it very easily when necessary. These wallpapers will ensure that you and your child enjoy nursery and playroom for many years to come.