Having a home with a nice porch or a nice veranda means that you have accomplished everything. Individuals that invest in their outdoor time and space as much as in the indoor one is truly lucky.
Home décor has changed a lot over the years. We have found new ways to make our interiors and interiors truly special and fitting to our personas. This is why no one décor will fit everyone. We are all different and have different preferences from materials to shapes, sizes looks and overall period that will be used for decoration. Over the years there one "new" way of decorating a space has emerged – an eco-minded or friendly one. This is sometimes misunderstood as everyone tends to define what eco-minded means and looks like.
Having an eco-friendly garden, home space, porch, veranda or whatever space you hold dearly means that you are aware of certain problems in the world and that you are an individual that will give the most of themselves to help remedy at least some of the problems. Being eco-minded and friendly doesn't mean slapping on as much green as possible, making it all bloom and nice. It also means that you have to take other steps that make a bit more impact on the overall picture.
Today we will discuss some of those steps, and with a help of this website, we will tell you exactly how to make your veranda truly eco-friendly.
1. Blur the lines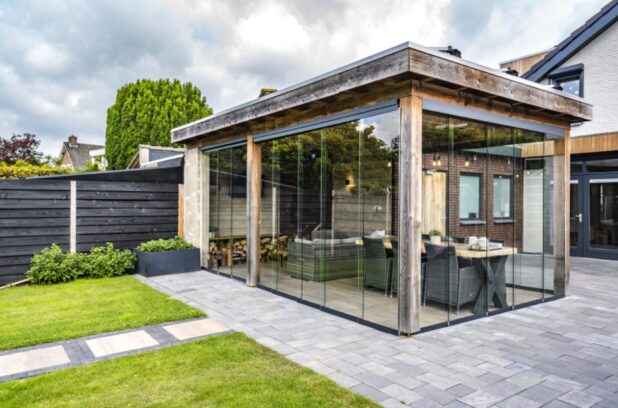 If you can the best way to bring your interior closer to the exterior and enjoy it to the fullest is to somehow blur the lines between these two spaces. Modern verandas offer you a plethora of options when this is considered. You can have closed or semi-closed verandas that will work as an extended part of your interior that is closer to your favorite outside space than you know. This is also good because you allow your home to breathe normally and let in as much fresh air and sun rays as possible. With these modern verandas, you can do just this while at the same time keep all the insects and other pests outside where they belong.
2. Use eco-friendly materials
As we mentioned above using certain materials is just one way of being eco-friendly and minded of our nature. This will imply when you are adding a new decking or renovating an already existing veranda. What this means is thinking about materials that have already been in use for other projects, homes, porches and others, and repurposed again. These can be found everywhere from online markets to your neighborhood lumberyard or supplier. Using things like repurposed decking, poles, pillars and other things will make you a DIY expert that will give your veranda a unique look that guaranteed won't be found anywhere. Besides wood materials, there are a plethora of other ones as well like concrete, railroad ties and other iron, aluminium and metal parts that will allow you to express yourself the way you want.
3. Replace old things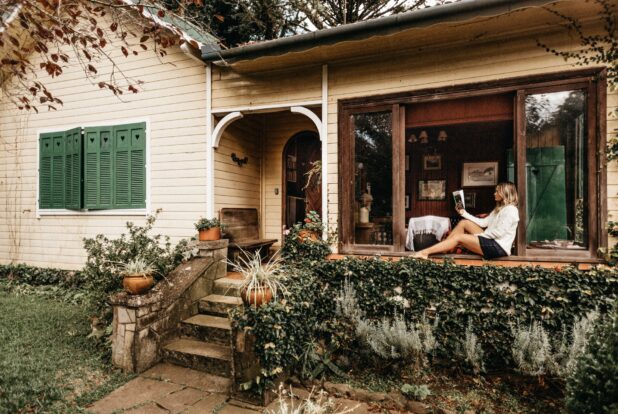 If you already have a veranda that needs remodeling and replacement of some crucial things then this is the time to do it and do it in an eco-minded way. Every porch and veranda have lightbulbs, for instance. The best way to think green is to go green energy – use LEDs that save power coupled with some solar panels that will provide said energy. This will make your veranda very cool, very green and sustainable which is most important. Another thing to consider is to become a handyman of sorts and repurpose old lanterns or light fixtures and refit them with modern LEDs. You will retain the old rustic look that is so chased after these days and be efficient as possible at any given moment.
4. Look for other projects
This doesn't mean you have to cheat and copy someone else's project for a porch or veranda. This means that you need to be on the lookout for anyone trying to redecorate theirs and that are giving away materials or entire segments from their old verandas. This will allow you to repurpose those materials and give them new life instead of sending them to be destroyed which will pollute the air, use unnecessary energy and fuels to make that happen. There is another thing to this and it is a satisfaction each of us gets when we save something, even it is a mere object, and give it new life and purpose with as little effort as possible. Try it and you will see what we are talking about. It is always easier to throw away something, it is harder to think of a new function for it.
5. Furniture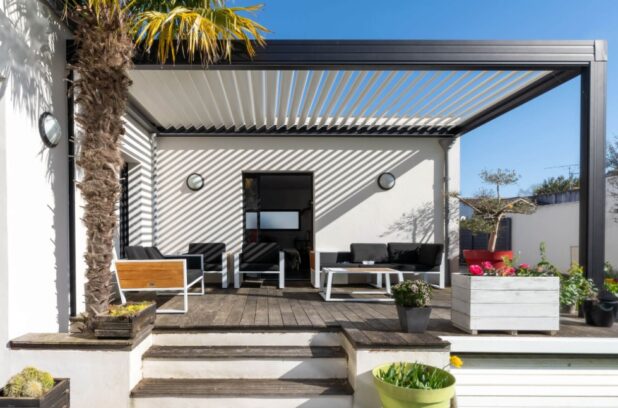 Another way where you can be eco-minded is when shopping or making furniture. You are aware that most DIY channels dedicated to outdoors and outdoor decoration is turned to using pallets and other repurposed wood parts to either make their furniture. This is another way where you are being eco-friendly and where you mind about our planet. Utilizing already used furniture or making one that suits you and your needs is something that will give you more satisfaction than walking into a shop and buying the first thing that you believe is nice. By using second-hand furniture and materials to build one you allow yourself to be creative, mix and match colors shapes and sizes the best way that suits your needs and design preferences. This is the way to ensure you will have a one-of-a-kind veranda that will make you proud and the envy among your neighbors and friends.
After all said and done, in the décor world being eco-friendly isn't that hard. Being eco friendly in general isn't that hard – you just need some imagination, some work, a little bit of ingenuity and you will be able to create something out of the ordinary that will be the talking point of any party you throw. Take it easy, sketch your desires and think good about what you can utilize instead of the materials that are readily available for purchase or that will be delivered and placed by contractors. Try to get your hand dirty and your brain working and you will create something truly amazing.